Rate Now
Share Your Experience
Have you seen Dr. Robert Dimick?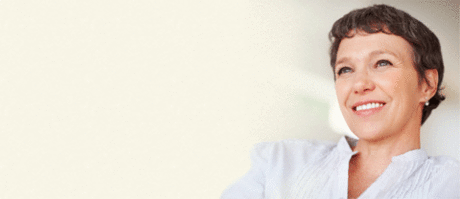 Fibromyalgia
Get the facts about fibromyalgia, including the symptoms and conditions that may be related to it.
18 Ratings with 9 Comments
5.0 Rating
October 18th, 2015
new patient
5.0 Rating
December 5th, 2013
Dr. Dimick
Could not have asked for a better Dr. for Ms. Lilly, not only were all her treatments and surgeries excellent he was so very good to her, she loved to go and see him and he always took time with her that he did not have to. I am so blessed to of had him to take such good care of my precious Mom(Ms. Lilly). Thank you Dr, Dimick so very much for everything.
1.0 Rating
October 13th, 2013
You can do better
I was sent to see Dr. Robert Dimick by my insurance company because I had lower back and hip pain from a work related injury. Dr. Robert Dimick said he saw nothing wrong. I sought a second opinion with my own money at another local orthopaedic clinic in Nashville. They discovered from the same mri that i had a torn hip labrum, impingement, and muscular imbalances compensating for my pelvic region. Dr. Robert Dimick is either incompetent or willing to say what insurance companies want.
2.3 Rating
April 17th, 2013
Call backs for information
I had to see a Neuro Surgeon to fix my problems in my back. I called Dr. Dimick's LPN Ruth 3 different times to ask her if she had mailed or sent my x-rays to the new surgeon. I never got a call back. I had to stop by their office on my way to my new surgeons office. Then he could not even see very much on them. He made the statement that orthopedic surgeons should not do surgeries like I had to have. His words were they should not dabble in these ares. Now I will have to have 2 surgeries to fix what was wrong. Be care full with this doctor. If you need a long surgery get a second opinion. PLEASE!
1.0 Rating
July 3rd, 2012
I waited 2.6 hours to see him before I gave up and went to work. I was told that the computers were "slow". . .I do know his nurse kept asking me questions like "was my physical therapy successful?" after I told her that I had not had any PT and "what medications did I use to treat my pain" after I had indicated several times that I didn't have any pain associated with my pain. I hate it that I have start this process all over again somewhere else.
Doctor's Response
"Didn't have any pain associated with my pain." Hmmm...sounds confused. This patient had also written on their History forms that "physical therapy did not work". Sounds even more confusing. And, yes, we are converting to an EMR electronic medical record - the process is slow and painful. We appreciate our patients who understand and are willing to work with us through the conversion.
SHOW
5.0 Rating
March 27th, 2012
Had severe lower back pain from disc that had "broken" and imbedded in my sciatic nerve. Dr Dimick understood the severity of the pain and told me what % of people got some relief, average expectations, etc. Well, I've had 90% recovery - and the reason it's not 100% is because I still have a herniated disc in my lower back. Dr Dimick gave me my life back!
5.0 Rating
February 25th, 2012
pretty good doctor
Doctor spent time explaining what was going on, shared a copy of the MRI, and gave references for more education. Answered questions and was very caring. Very busy, had to wait in line to see the doc, but the wait was worth the answers.
5.0 Rating
July 4th, 2011
I am totally amazed at the procedure Dr. Demick chose to use to remedy my severe pain. Whatever he chose to do immediately solved my pain promblems when I woke up!I was totally suprised that I could stand up and walk the day after surgery without pain.I would recommend this "GREAT SURGEON" to anyone with lower back troubles !!!
1.0 Rating
May 1st, 2011
Told me one thing then wrote another. This comes from visiting with him for a second opinion. I don't think I will be going back. He needs to make his patients feel like he cares cause I don't think he does. He lied about the way I walk. He should ask god to forgive him for being an inconsiderate human being!!!!
Doctor's Response
Each patient recieves an honest apprasial of their condition. Their assessment is based on my education, training, and 20 years of practice experience. Not everyone hears the answers they want to hear. Some patients are disappointed and go on a personal attack. I am truly sorry if some patients do not have a good experience in the office.
SHOW
1.0 Rating
February 8th, 2017
Nearby Doctors

Dr. Robert Dimick is similar to the following 3 Doctors near Hermitage, TN.