Rate Now
Share Your Experience
Have you seen Dr. Robert Dray?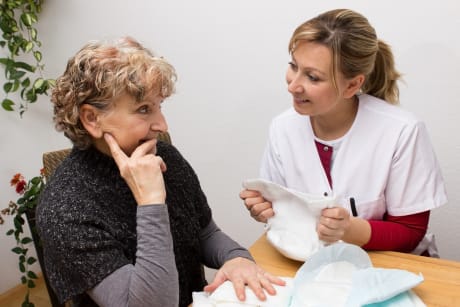 Urinary Incontinence
Learn about the symptoms and causes of urinary incontinence or urge incontinence.
31 Ratings with 8 Comments
1.0 Rating
April 19th, 2017
Kidney Stone
My husband suffers from chronic kidney stones, and we have never had the issues that we did from Dr.Dray and his office. For starters Dr.Dray does not believe that kidney stones cause pain!! My husband has had over 30 stones in his life and this is the first time any Dr has ever told him this!! We did not agree with the treatment plan from day one but could not get anyone to listen to our opinions. Fast forward 3 weeks and 3 surgeries later we thought we were finally done with this group and this stone. Then 4-5 days after having the stent pulled from his last surgery he started to experience severe pain again. Another trip to the ER and a CT later we find out the lithotripsy they did failed and he still has the exact same stone!! We are now in the process of quickly finding a new urologist!!
5.0 Rating
December 26th, 2016
Patient and Understanding
5.0 Rating
September 12th, 2016
Please patient
1.0 Rating
August 29th, 2015
Patient humiliated
1.0 Rating
April 1st, 2014
1.0 Rating
January 15th, 2014
Run!
I was in the hospital for gall bladder issues.... On lots of pain meds, in lots of pain. I wracked up a huge hospital bill. I vaguely remember someone telling me I had a kidney stone at some point in my 3 day stay. Fast forward a few weeks, I get a bill from these folks for $150. When I called to try and explain that I already knew I had a kidney stone, knew that wasn't the issue and never asked to see a urologist, the lady I spoke with was extremely condescending and not at all helpful. She basically yelled at me and talked to me like a dog. They turned me in to a collections agency, for $150.
5.0 Rating
May 7th, 2012
Emergency situation
Dr. Dray did my emergency surgery when I was in the hospital. I hada large stone that was stuck. I was admitted by one doctr and Dr. Dray dd my surgery the next day. He camein a fe hours before surgery to introduce himself and exlain the procedure he was doing and why he decided to move the srgery up a day. He took the time t explain, even drawing a diagram on the dry erase board in the room, and even answered qustions my husband had about urology that were not pertaining to my case. After my surgery, he came in and explained the reslt of the surgery. He talked about what I was looking at as far s recovery. Each morning and evening he checked on me forthe next two days I was in the hospital. Very thorough and caring. Highly Recommend. Not sure about his office staff. My follow up is not till next week.
1.0 Rating
September 18th, 2010
Female patients should AVOID
Very arrogant. His time is too valuable to thoroughly explain. After surgery most drs. come in to let you know how procedure went. Not Dray. I had to ask the nurse to find him. He was aggravated that I asked to see him. I asked him how my surgery went. He sarcastically said, "I hate to waste your time because you're not going to remember anyway." I said, "try me" and all he said was everything went as planned and left. My friend nor I could believe his attitude. By the way, I remembered and will NEVER recommend him to anyone. If you're female, avoid him like the plague. He is the WORST dr. I have ever had in my 50 years.
5.0 Rating
August 1st, 2017
4.0 Rating
April 24th, 2017
5.0 Rating
February 22nd, 2017
1.0 Rating
February 17th, 2017