Rate Now
Share Your Experience
Have you seen Dr. Robert Garza?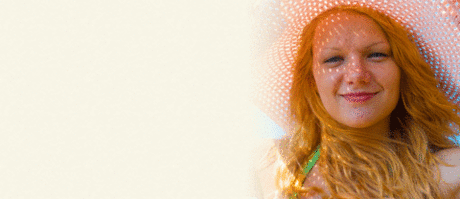 Skin Cancer
Get the facts about skin cancer, including the different types and symptoms.
Quality Rating
Highly Satisfied
29 Ratings with 10 Comments
1.0 Rating
July 25th, 2017
Dr Garza left me botched!!!!
5.0 Rating
January 8th, 2016
Simply amazing
Dr. Robert Garza and his team are amazing respectful kind genuine people. What sets this team apart from other Dr. And nurses it that they really care and don't see you as a easy pay day and really wants Thierry patients to enjoy being at the dr office. Never once have I felt confused or uncomfortable about anything they do!!! Just amazing people!!!
3.0 Rating
May 12th, 2015
Caring, kind and competent
1.0 Rating
April 21st, 2015
5.0 Rating
December 30th, 2013
I had surgery by Dr. Robert Garza and he was the most kind and considerate doctor. He is a wonderful surgeon and I was blessed to have him do my procedure. His office is very beautiful and staff welcomes you with open arms like you are family. I recommend everyone I know to him so he can bless their lives like he has blessed mine. God really knew to put me in your care during my time of need. I thank you for everything you did and will always let you be my surgeon from here on out!!
2.3 Rating
December 23rd, 2013
Breast reconstruction
My flap surgery resulted in the loss of one flap and being sent home with an open abdominal wound. My abdominal incision opened later and took over 4 months to heal. I was left with a huge ugly scar. This has required additional surgeries with another PS to fix all the issues with the original surgery. I would not recommend him for breast reconstruction surgery.
5.0 Rating
November 25th, 2013
Great and Awesome Caring Doctor with a warm and caring Staff
Dr Garza Did my surgery and I had the best experience with him and his staff. Not only was he sweet and kind to me. He took the time to explain and answer all my questions to me and my family. My outcome from surgery looked great. I am very pleased.>>>>> I have been recommending him to all my relatives and friends.
1.0 Rating
November 13th, 2013
Very unproffesional
I had a double mastectomy with reconstruction done by dr Garza. This led to many surgerys that each ended in infections. any time I asked why his response was always "I don't know" I also was told in my initial consultation that 1 in 100 of the surgerys I was having could have complications and when I asked Garza why mine went wrong his response was "well like I said in the beginning 1 in 10 of these surgerys could go wrong"??????? Ok ladies which one of you would let a surgeon operate on you with 1 in 10 odds? And as if the many corrective surgerys and the fact that he did a major surgery on me and went on vacation right afterwards many times, (I ended up with 9 surgerys from him to fix me and I still have one breast with over 13 scars ) the I don't knows and the lie about 1 in 100 odds wasn't enough I also woke up in one of his surgerys! So please ladies don't be me!!!!!!!!!!!! Get a second opinion! And this is not to attack Garza but to inform you of my experience so that it may help you in making an educated decision.
5.0 Rating
November 24th, 2012
Excellant Surgeon
5.0 Rating
June 25th, 2009
I HAVE BEEN BLESSED BY THIS MAN. DR GARZA IS A VERY PERSONABLE DOCTOR. HE ALWAYS HAS TIME TO ANSWER YOUR QUESTIONS AND EXPLAIN THINGS. HE IS NOT THE TYPE OF DOCTOR TO RUN IN THE EXAM ROOM FOR A COUPLE OF MINUTES AND THEN LEAVE BEFORE MAKING SURE YOU ARE OKAY. HE ALWAYS ASKED IF YOU HAVE ANY QUESTIONS, DO YOU UNDRSTAND WHAT HE IS PLANNING ON DOING, ARE YOU HAPPY WITH HIS PLANS OR IF YOU NEED ANYTHING. I HAVE BEEN BLESSED TO HAVE BE REFERRED TO DR GARZA. I WILL EVEN FOLLOW HIM WHEREVER HE GOES, IF HE EVER LEAVES HIS CURRENT HOSPITAL. I HAVE NEVER HAD A DOCTOR I WAS THIS HAPPY WITH BUT HE HAS BEEN GREAT TO ME AND MY FAMILY. I THANK GOD EVERYDAY FOR SENDING THIS MAN MY WAY.
5.0 Rating
July 30th, 2017