Rate Now
Share Your Experience
Have you seen Dr. Robert Feferman?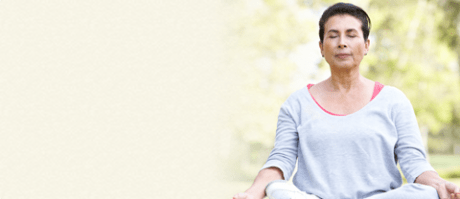 COPD
Get the facts about chronic obstructive pulmonary disease (COPD), including symptoms and complications.
44 Ratings with 14 Comments
5.0 Rating
March 28th, 2016
5.0 Rating
September 24th, 2015
5.0 Rating
July 8th, 2015
Outstanding & Brilliant Physician
I am completely amazed by this man's genius. I have been sick for several years with dizziness & weight gain 100+ lbs! 1 appointment with Dr. Feferman & he 'nailed' the diagnosis! (I obviously been to several doctors who gave me little hope of ever recovering, let alone working again!). He took his time and listened to every detail I gave him about my health, hand wrote it all down, then reviewed the past diagnosis/labs, etc. and discovered the 'mystery' 'overlooked' problem! Without going into my health issues, I am now 19 lbs lighter after just 3 months, my balance is returning, & the dizziness is basically gone! As for the follow up, that's really easy if you know the system. "Send an e-mail, get an answer within 24 hours" Thank you Dr. Feferman for being & continue to be here for me! I am the walking testimony of you supporting my health, giving me hope that I will get well, & I am grateful!
5.0 Rating
September 9th, 2013
The Best in DFW
5.0 Rating
March 8th, 2013
Year long patient - Review
I have been a patient of Dr. Feferman's for a year now. I have recommended that everyone I know go and see him. He is very educated but listens to your opinions, concerns and fears. If you insist that something is wrong with you, even if he thinks you're nuts, he still investigates it just to allay your fears. I love the fact that he recommends natural hormones and that he is concerned with your overall complete health not just his field.
1.0 Rating
March 28th, 2012
Weirdo
Stay away from this loon!
2.3 Rating
August 5th, 2011
Dr. Fefferman is a Horrible LIstener
I went to him a year and a half ago after being diagnosed with Hypothyroidism in the emergency room. He asked me a few questions, asked me my race and asked me about "the boys" (referring to my testicles). He is TOO laid back for my taste. He drew SIX vials of blood (his nurse did) and did all kinds of tests. I came back to discuss results and he put me on Synthroid. It has now been a year and a half and I have not gone back to see him. They continue to renew my Synthroid since I need it but have not had me back for a follow up to adjust the levels if needed. Dr. Fefferman talks over you, doesn't let you speak when you're trying to explain symptoms, etc. The office staff is unfriendly and they don't return your calls.I am finding a new Endo for my follow up visit. I would NOT recommend these people. After all, this is your life they're dealing with.
5.0 Rating
April 30th, 2011
Top notch diagnosis and treatment
5.0 Rating
April 11th, 2011
Dr Feferman is the Best
5.0 Rating
April 7th, 2011
Katherine Harvey
Caring, considerate Physician. Explained the benefits of a healthy lifestyle and addressed concerns with prompt answers. Outstanding follow up to assure I understood and was following instructions. I am a very healthy patient. Dr. Feferman's is a superb endocrinologist, who treats the body as a whole.