Rate Now
Share Your Experience
Have you seen Dr. Robert Freele?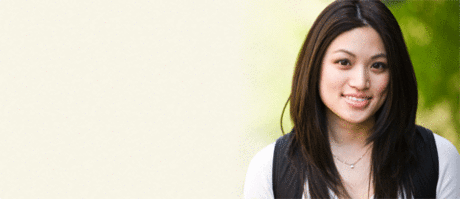 Birth Control
Get the facts about birth control so you can decide which type is right for you.
37 Ratings with 14 Comments
2.0 Rating
July 14th, 2017
5.0 Rating
October 13th, 2015
Great Doctor
I have been seeing Dr. Freele for many years now without a lot of luck finding a good Dr. in the past. I am very happy to have found him. He is a wonderful doctor and very professional. I find him very easy to talk with. He spends adequate time with me and is very knowledgable in his profession. He is funny, compassionate, and caring. I would recommend Dr. Freele to anyone I know.
1.0 Rating
July 13th, 2014
What a waste of what could have been
a very good doctor. Unfortunately, said Dr. works for a 15 min in and out "fast food" approach to patients.He has learned that writing as many scripts as possible pays the bills and supports fancy vacations. He is all to quick to pawn you off on one his two VERY intimidating and insincere "nurses" I ever encountered. Be wary..phone calls about adverse reactions to new medications could get you sent to "Green Oaks" to be assessed. I am sorry but why would I go to Green Oaks to be assessed when just having difficulty transit meds?? Something is not sitting well with me ... On the chance you do get a phone call back if you don't answer you have lost your chance .. how many times does one answer an "unknown phone call??If someone does leave a message the messages make you feel like you are doing something wrong.The only "wrong" here was being prescribed the "wrong" meds,After almost three years of never missing appts, always on time doing what i am told to do,, I was basically shown the door. ( maybe because I came packing document after document of everything bad that could and did happen while transitions meds... such a shame .Next time you are in the waiting room 'listen closely as the Dr.s blurt out patients names every five to ten minutes I wouldn't be surprised if you heard :"do you want a side of meds with that" This is just my opinion and everyone is entitled to his/her own opinion, moreover one SHOULD be entitled to quality care and top notch service ,, hey you or someone is paying big bucks for your well being .and one should receive the" bananas foster treatment of sorts every time" but alas you get treated like you are "bananas" Go figure
1.0 Rating
March 26th, 2014
Horrible DR.
Had to wait an hour to see his PA who was rude and un-attentive. Went in to see him because of the medication I was on was causing headaches and stomach issues. After talking to the PA, I was put back in the waiting room for 45 minutes. Finally get to see Dr. Freele and the PA in the same room at the same time. Get accused of IV'ing drugs which I never Have in my life, and get told to stay on the same medication to see how it goes for another month. I have been on it for 6 months! I know how it goes! I got screwed out of $290 dollars.
5.0 Rating
March 26th, 2013
I don't get the reviews where it's complaining about how your insurance covers the visits. That's your issue. That has nothing to do with the quality of the doctor's care. I may have a high deductible, but I can say that Dr. Freele's care is great. He's very compassionate, caring, and patient with me. He's helped me throughout the year with my medications and I do get a response if I have a question. The staff is nice to me, I didn't know it was a problem with others. They call me back to confirm appointments, and they seem friendly. Like most psychiatrists, it can take weeks to get an appointment, but that's not saying they lack quality.
1.0 Rating
October 13th, 2012
Guy is a total moron
1.0 Rating
October 1st, 2012
one of the worst doctors i have ever encountered.
My husband and I drove 5 hours away to see Dr.Freele and he basicly turned me away.The staff on the phone said he would be able to help us and where we live there is not a doctor in the area that specializes in the area that he does. I was desperate enough to drive all the way there and when he came in he did not give me any encouragement nor did he offer any other options or other doctors that could help us.When i got back home i looked up how many doctors in the dallas/Fort worth area that does specialize in his area and he could of recomended us to go there instead of turning me away in desperation and tears without any help or kind words or advice that would of been possible for us. I really hope that nobody has to ever go through what i did and i dont recomend that someone needing help drive hours to meet this doctor.
5.0 Rating
May 14th, 2012
A Great Doc!
2.3 Rating
May 8th, 2012
Financially-driven mental health care, personified
I researched these physician reviews before scheduling my first visit. For this reason, feel obliged to share my own experience, which was not good. I'm glad some patients seem to have gotten something of value from this doctor. All I got was a sheaf of prescriptions, a sense of frustration, and $200 co-pay liberated from my wallet. I was constrained in my choice of doctors to participants in TX Blue Cross/Blues Shield plan. I came to my first appointment with high hopes of getting some relief from a downward spiraling pattern of depression, insomnia, and adult ADD. I had prepared a set of notes I believed would be helpful in providing a background and history, in an effort to shorten the initial "learning curve". This proved to have been a waste of my time. 15 minutes after my scheduled appointment time, I was ushered in to meet not with the doctor, but with a P.A., who led me through a set of standardized questions, which I found extremely difficult to answer and largely irrelevant to my situation. My carefully prepared notes sat unused, and I don't feel I was ever given an adequate opportunity to explain why I had come. Eventually, after a briefing by his P.A. (which took place out of my hearing), Dr. Freele himself came in, and spent 5 (?) minutes with me.... perhaps a bit more, together with the P.A. He seemed perceptive and insightful, and the tone of the visit improved markedly, but it was over much too soon to form even a preliminary impression regarding his capabilities. I was handed a sheaf of prescriptions, including one for for "Abilify", which turned out to be ridiculously unaffordable. I was then asked to fork over a $200 co-pay for my initial visit. I felt like I had been through the sort of fee-generating mill that modern U.S. medical system has become. I can't say if the Abilify would have helped me, as the cost is beyond my means. As to Dr. Freele himself, I expected medical care... spelled "C-A-R-E", and do not feel I received it. I won't be back.
2.3 Rating
November 5th, 2011
No bedside manner, does not listen and rarely looks at you when you are talking. Totally MISREAD my bloodwork. Had I not looked at it myself and taken it directly to my Primary Care Physician, I could have gotten very sick. If a physician has not gone through what a patient has gone through and is not capable of EMPATHY, then that physician should learn the meaning of SYMPATHY.
2.3 Rating
April 12th, 2011
Didn't like the system
My very first visit I spend time filling out a ream of paperwork that no one bothered to look at. Then I was taken to a room by a nurse practitioner who asked me the same questions on the paperwork and entered stuff into the computer. She printed out a paper and took it to the Dr. He then came in and told me what he recommended. I am not happy with a Dr. who makes medication recommendations without having eyeballed or even spoken directly to the patient.
5.0 Rating
March 31st, 2011
Great Doctor
Dr. Freele is a very intelligent Psychiatrist. He takes time to listen to how you're feeling and always has a solution. He's a genuinely kind doctor. I'll always be grateful to him for helping me during a not so happy time in my life. He isn't my doctor anymore, but only because I needed a Psychiatrist whom was closer to where I live. If you're looking for a Psychiatrist in the Dallas/Medical City area, I would highly recommend Dr. Freele.