Rate Now
Share Your Experience
Have you seen Dr. Robert Graper?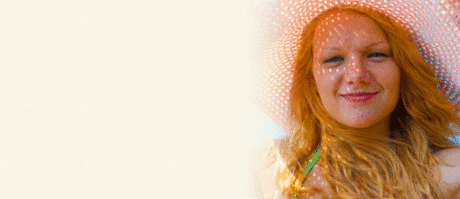 Skin Cancer
Get the facts about skin cancer, including the different types and symptoms.
Quality Rating
Highly Satisfied
64 Ratings with 39 Comments
1.0 Rating
August 17th, 2016
botched nose job
This Dr. is responsible for turning my life into a nightmare 10 years ago. The damage he did to my nose was so extensive, ie collapsed bridge and tip, that even the best Dr could not correct it.
5.0 Rating
July 27th, 2016
1.0 Rating
May 24th, 2016
So disappointed!!!
I went to Dr. Graper for the removal of 3 small facial moles. At the consultation, I found him to be very arrogant and full of himself. He made me feel like I looked like a monster and that it would be a sin not to have the moles removed. After much deliberation, I decided to have the moles removed, but still had some reservations due to Dr. Graper's overall demeanor. I was pleased with the result, and went back 4 days later to have my stitches removed. Linda removed the stitches, but I noticed 3 days later that she had left a stitch in. I called the next day to schedule an appointment to go back in and have it removed. No apology was made by the staff over the phone for the inconvenience of having to go back in. I was asked, over the phone, if I wanted to see Linda or Dr. Graper to have the stitch removed. At this point my face had healed so well that the stitch was barely visible, but could still be felt. I stated that I wished to see Dr. Graper in case my scar needed to be reopened to remove the outside stitch. The appointment was made for the next day so that I could see Dr. Graper as he had no openings on the day of the phone call. After waiting 50 minutes in the reception area, I was called back to a room by Linda. She proceeded to pick up tweezers to remove my stitch. I told her that my appointment was with Dr. Graper and that was who I wanted to remove the stitch. She took me back to the reception area where I waited another 10 minutes totaling and hour wait. I was then called back again where 2 separate nurses came in and looked at the stitch on my face and one picked up the tweezers again to try to remove the stitch. I told her that my appointment was with Dr. Graper and that I would wait until I could see him. Dr. Graper finally came in begrudgingly and with a chip on his shoulder like he was being inconvenienced by having to see me. He was curt, rude, and did not like what I had to say about the over an hour wait and 3 different nurses attempting to do what he was scheduled to do. He stated that he sent the nurses and that he didn't know what was going on and that he was busy. He ran his fingers over my scar and said that the outside stitch would eventually dissolve and that he wouldn't do anything. My question was, "Well why didn't they tell me that over the phone?" He became agitated and got his face in my face and said, "Well, I can pick it out and it can get all infected, or we can leave it alone" in a very sarcastic tone. He then asked if there was anything that they could do to make it better in a very sarcastic tone, and I stated, "no". He then placed his hands on my thighs and said, "Then have a good day. You can exit to the right." I would never recommend Dr. Graper to anyone. He is arrogant, rude, and condescending. All he cares about is money. He is going to get in the wrong person's face one day or put his hands on the wrong woman's thighs, and have to pay for his arrogance!
3.0 Rating
May 24th, 2015
Great Experience!
So happy with the results of my "Mommy Makeover" (Full Tummy Tuck and Breast Augmentation)! Dr. Graper is a great Doctor with a very "upbeat" personality. He and his staff are very attentive, caring, and professional individuals. Recovery takes time, but it is worth it. I highly recommend Graper Cosmetic Surgery!!
4.0 Rating
March 13th, 2015
5.0 Rating
February 19th, 2015
Tummy tuck + breast augmentation = happy mom
Absolutely thrilled with both my results and the care that I received from both Dr. Graper and his entire staff. Dr. Graper gave me a full tummy tuck, breast lift, and breast enlargement. From consultation to surgery to follow up care, Dr. Graper was both professional and attentive. If I had to do it all over again I would, without a doubt, choose Dr. Graper again.
1.0 Rating
January 11th, 2015
I love this place!!!
3.7 Rating
December 23rd, 2014
Years gone by..
It has been several years since I had plastic surgery by Dr. Graper. I have wanted to write a review for quite some time but now feel more compelled as I begin to see the long term results of his work. I had a blepharoplasty and limited nose job at the same time. I'll summarize: The recovery time for this surgery was way under estimated and I was shocked by the outcome and the time it took for me to look normal. And I had to go in for a second eye surgery because the one eye was not even - Dr. Graper was not happy about this. And now after several years, I have noticeably different looking flaps on the inside of my nose where he tied and stitched (my nose is shaped so that these are visible). I recently returned to him and spoke to him about this and he told me that I would have to pay for it to be fixed and risk additional scarring. In addition, the way that he did the belph, has resulted in lumps starting to form in the inside corners of my eyes - I am sickened by the thought of how this might look as I continue to age. Overall, I would rate him a 2.5 - 3. He can be temperamental if his work is questioned and he is a bit full of himself. I don't wish him ill will - just hope that others are choosy about their surgeon.
3.7 Rating
December 20th, 2014
Rhinoplasty - still can't breath
I would agree with those who say he is not the person for rhinoplasty. Can't breath any better and when asked about it he says he should've inserted more cartilage to improve the airway but didn't because he used everything he had in the tip of my nose. He said he didn't have me sign a consent form to take it from my ear so he couldn't use it. Well why didn't you think of that prior to surgery??? Four years later and I still can't breath.
5.0 Rating
December 9th, 2014
Went in for Botox and filler with Linda and also Dr Graper fixed and repierced my ear for me.
5.0 Rating
November 17th, 2014
Nearby Doctors

Dr. Robert Graper is similar to the following 3 Doctors near Charlotte, NC.