Rate Now
Share Your Experience
Have you seen Dr. Robert Herring Jr?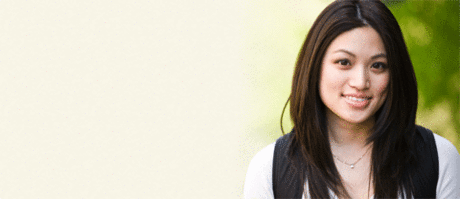 Birth Control
Get the facts about birth control so you can decide which type is right for you.
39 Ratings with 14 Comments
5.0 Rating
August 4th, 2016
Thankful patient
1.0 Rating
April 8th, 2015
Beware of this surgeon!
1.0 Rating
April 21st, 2014
1.0 Rating
August 21st, 2013
Unreal Experience. Thumbs Down.
I have had 3 appointments with Dr. Herring and I have never met the man. In fact, one of the appointments was a procedure where they had to put me under anesthesia for an upper G.I. and I STILL never met him. I was so upset when I woke up that I just had a doctor work on me whom I couldn't pick out of a line-up. Not only that, I was waiting in a procedure room for 3 hours before they saw me. And my husband was in the waiting room waiting for me. If they had known it would be that long...or even longer than an hour (which, of course, they know in advance) they could have AT LEAST, let me wait in the waiting room with him. Instead, I was all alone on a hospital bed with no phone, no magazine, no tv...nothing for 3 hours. And no one would keep me posted as to when I should expect to be treated. It was awful. I would never recommend Dr. Herring or this office to anyone.
5.0 Rating
April 5th, 2013
Fantastic Staff and Dr.!
My family doctor referred me to Dr. Herring for my first colonoscopy. I was definitely concerned and worried about the pain of the procedure. I found that that Dr. Herring and his staff were great at easing my fears and educating me on what to expect. The test was totally painless. Dr. herring was great and spoke with my wife immediately after the procedure and gave her the results. TI would highly recommend Dr. Herring and his staff!
5.0 Rating
February 22nd, 2013
Great Doctor and Staff!
I was scared to death to have a colonoscopy. Dr. Herring and his staff helped to calm my nerves and put me at ease. As it turned-out, the procedure was painless and nothing like I had envisioned. Dr. Herring spent time answering my questions and gave my wife the results immediately after finishing the procedure. I will refer others to their clinic!
5.0 Rating
February 20th, 2013
Great doctor and staff!
When I turned 50, my doctor sent me to Dr. Herring for my first colonoscopy. His staff was so professional and caring. They truly made the entire experience much easier than I expected. Dr. Herring spoke with my wife immediately after the procedure and gave her the news that all was clear!
1.0 Rating
January 20th, 2012
No Bedside manner at all, never sees patients except during procedures
You never see Dr. Herring, just his assistant.Very depressing going to office. Person doing ultrasound tells you 1 thing, asst. tells you another.Probably going to change doctors
5.0 Rating
September 26th, 2011
william robinson
1.0 Rating
August 30th, 2011
Michelle~Nashville~
Dr. Herring is one of the most ominous people whom dare take on the roll of a caretaker of anyone's health. He id very rushed with you, leaving you the impression that you are THE most unimportant person alive! Back in his recovery room before AND after a procedure that requires you to be totally sedated (which is scarry enought!), he will walk past you, as you lie there, and never even look in your direction for fear that YOU might have a question or concern regarding YOUR life! I wouldnt take my dog to Dr Herring if hea had bloody diahrrea and they paid me to take him there! It's eay to get an appt. and a follow-up, as your visits are what make him a rich man. He doesnt care about his patients AT ALL!!!
1.0 Rating
May 8th, 2011
DO NOT GO TO DR. HERRING
Do not go to Dr. Herring!! He is the most inconsiderate,non caring,non listening doctor I have EVER seen in my life! He does not care about his patients he doesn't take time to listen to his patients and he recommends tests only after I threw a fit and told him I was in ALOT of pain and then says that he is sure nothing will come back on the test and tells me that I am "nervous" person and as he is walking out of the room tells me to go to the Methadone clinic! First of all, I am not addicted to any medication or anything therefore why would I go to a methadone clinic? I ended up going to NURSE PRACTIONER who found out what was wrong in about 5 mins of talking to me she strongly recommended that I get a HIDA test and I did and found out that my gallbladder was only functioning at 7% and normal function is 38% so I had the surgery and feel alot better now. Dr.Herring who is supposed to be a "specialist" couldn't even figure out what was wrong with me and treated me like a piece of dirt or a "junkie" He had NO right to talk to me the way he did and I will NEVER go back to him nor will I recommend him to ANYONE! He had better pay closer attention to his patients or he will be in a malpractice lawsuit very soon...in my opinion he should have his license revoked! I could have DIED if my gallbladder had ruptured and he did not care at all...he is the WORST doctor ever! He should not even be considered a doctor!!!
1.0 Rating
March 15th, 2011
never again
I will never use this doctor again. I signed papers it was NOT o.k. for him to speak with the people who brought me into his office. By the time I had recovered he had already spoke with my mother which this morning my brother is having to take her to the doctor from worry. Why fill out the paper work if they don't follow. I would look else where.
Nearby Doctors

Dr. Robert Herring Jr is similar to the following 3 Doctors near Nashville, TN.