Rate Now
Share Your Experience
Have you seen Robert Hodge?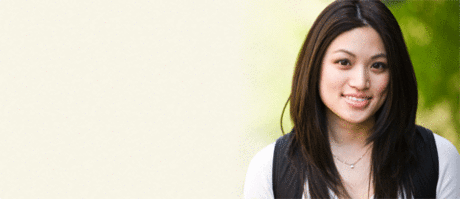 Birth Control
Get the facts about birth control so you can decide which type is right for you.
Quality Rating
Highly Satisfied
35 Ratings with 12 Comments
5.0 Rating
December 2nd, 2016
Dr. Hodge is a thorough, thoughtful practitioner who truly listens to his patients. Following my husband's very first visit, he initiated a series of tests that led to a diagnosis for a problem that my husband had been experience for quite some time. As a result, my husband has regained his health. We are very happy with all of the staff at Dr. Hodge's office in Pewee Valley and would recommend him to anyone seeking a doctor who puts patients first.
1.0 Rating
February 24th, 2016
Do not accept a mesh!
Hodge treated my wife,he fixed hernia with a mesh,The mesh kept bothering her and limit her activity till she start working recently which th sudden activity rip th mesh and put her in sever pain,we r back to Hodge and after pressure he agree to have a look,found th mesh bleeding but his report came back that th mesh look perfect making my wife feel crazy trying to make us think it isn't the mesh,he refuses to deal with us now or fix his mistake! he is so deceptive and immoral
5.0 Rating
January 21st, 2015
5.0 Rating
September 30th, 2012
5.0 Rating
September 27th, 2012
Great experience(s) !
Dr. Hodge is actually one of the Dr's that knows what he's doing and cares about me as a patient. Sure he doesn't spend tons of time chatting about my personal life, but he's not supposed to unless it applies to my diagnosis. I was shocked at a couple of the reviews thinking those were referring to some other dr. I would highly recommend going to him and make him your regular dr.
5.0 Rating
July 30th, 2012
3.7 Rating
July 25th, 2012
New to Pewee Valley and Oldham County
Recently moved to the area and needed to establish a family physician.The office happened to be 2 blocks from where I am staying and it made sense. Office staff was great and Dr. Hodge was quick and thorough in my opinion. No he will not spend alot of time in your exam room as his waiting room always seems to have 2 people in chairs.I do not need to get to know him as a friend. I need medical knowledge and someone to treat me when I am sick.For that.... 3 out of 4 stars.
5.0 Rating
November 2nd, 2010
rating
5.0 Rating
September 8th, 2010
Great Doctor
5.0 Rating
March 9th, 2010
I was very impressed with his style and communication abilities, and his being so accessible. He took ample time, seemed like he really cared.
2.3 Rating
January 16th, 2010
hoping to find GP close to home
After a couple of visits my opinion so far:Likes: Dr seems to have a good background of education and experienceDislikes: 1) he flies through a visit; barely makes eye contact and doesn't seem to be listening (I'm telling him symptoms and he's moved on and not listening after a few seconds); 2) I'm an asthmatic and he has not listened to my lungs when I come in with chest cold (only throat and ears); 3) did not look at the medications I brought in with me to see if any med is potentially causing another problem I had with swelling and severe pain; 4) the nurse on staff that makes appointments for scheduling follow-up referrals to see specialists or get a test done apparently is only in the office some of the week (so if you go in with something serious, you may have to wait it out until that person returns... but what if it's circulatory and time is of the essence?); 5) just leave feeling like the Dr. does not care or have a sense of urgency for patients well-being; 6) I am a person who might see a Dr, of any kind, all of 3 times a year so when I told this Dr. I have terrible pain when trying to sleep I am sent away with no prescription... I am NOT a pain med addict ... most I take is an advil for headaches; 7) While making my co-pay I heard the Dr. speaking badly to staff regarding another patient in a room who apparently had a gas problem; 8) lastly he replaced a Dr who has sense passed on who apparently operated as Dr's used to by allowing contact nights and weekends ... and so this Dr. Hodge did mention he was open to calls nights and weekends too in potentially preventing unneccesary trips to urgent care or ER, but when I did call him one time he was clearly annoyed and suggested I just go to urgent care.
5.0 Rating
June 1st, 2009
Great Dr!!!
Not sure who the other reviewer is talking about, but it can't be Dr. Hodge. Plus, like aspirin is going to cure a flu that came on 2 days after their visit. Probably just someone that got mad because he wouldn't fill a prescription for pain medicine. All of my experiences have been excellent and all of the folks that I know have visited have been extremely pleased and now call them their primary care physician. One of which was a lady who was experiencing a stroke. She went to the ER and they sent her home, so she went to Dr. Hodge and he diagnosed it and sent her to get treatment immediately. That, to me, sounds like someone who is attentive and cares about his patients. Highly recommended!!!!!