Rate Now
Share Your Experience
Have you seen Dr. Robert Hunsaker?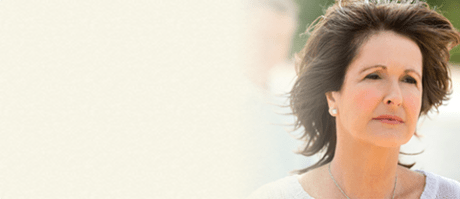 Metastatic Melanoma
The facts about metastatic melanoma, a serious skin cancer, including signs, symptoms & what happens to the body in each stage of cancer.
89 Ratings with 31 Comments
5.0 Rating
August 30th, 2016
Past patient
5.0 Rating
July 2nd, 2016
BA
Dr Hunsaker is a real experienced professional, he made me feel so comfortable and answered to all my questions when i first met him during the consultation for my BA. Maria and all his staff are so kind and very available as well. I had my surgery this week, i've been following all his instructions and i feel great after very few days..most of all i LOVE the result, what i always wanted, natural and perfect on my body. I would choose him again and again and i highly recommend Dr Hunsaker if you're looking for a PS with capital letters.
5.0 Rating
June 12th, 2016
5.0 Rating
May 13th, 2016
Dr. Hunsaker gave me life
1.0 Rating
March 11th, 2016
Frustration
1.0 Rating
February 24th, 2016
Horrible!!!
please stay away from this dr Robert hunsaker he is a Butcher his work is horrible I have uneven stomach due to bad Lipo and he put larger breast than I ever wanted. He does not want to fix it. He's a very arrogant person and indicated that he would fix it but with money of course please stay away from this so called Dr.
1.0 Rating
February 2nd, 2016
Dr Hunsaker is not skilled at lipo. Ladies- if you want to book him for lipo please reconsider. He did an awful eneven job and you cannot even see the results. He missed a huge spot on one side of my abdomen and now my stomach is uneven and any and all fat goes to this side of my stomach. I literally look like I have a hernia. He was in a hurry and was not precise and di not deliver as promised. Stay away while you can.
5.0 Rating
September 23rd, 2015
Tummy Tuck and Breast Lift with implants
La verdad estoy muy contenta con el trabajo del doctor Hunsaker, yo tuve un embarazo de gemelas y mi cuerpo cambio mucho, nada era suficiente para mi en el aspecto físico a la hora de vestir, de ir a la piscina de ir a una reunión yo me sentía fuera de lugar no quería salir a ningún lugar todo esto dado a mi completo por mi barriga. Lo pensé mucho porque mis bellas sólo tienen 3 años y medio. Bueno al fin me decidí , y con el apoyo y comprensión absoluto de mi esposo les puedo decir que fue un Cambio Grande en mi cuerpo. Estoy Cómo antes de tener a mis bellas. Lo más importante de todo esto que he comentado aquí y lo tengo que poner es que Todo Esto A Sido Gracias A Mi Dios Bendito Sin El Nada Hubiese Sido Tan Bonito. ÉL GUIÓ TODO EL TIEMPO LAS MANOS DEL DOCTOR Hunsaker. Este es mi testimonio si usted necesita hacerse una cirugía y puede, vaya con fe porque con Dios todo es amor y es posible. Gracias. ...
5.0 Rating
July 29th, 2014
Loved my results
5.0 Rating
July 19th, 2014
Literally AMAZING DOCTOR I GOT PERFECT RESULTS
After over 2 years of deliberating whether or not to get the surgery... Within minutes of meeting Dr. Hunsaker I immediately thought this is it... He is it... And my gut feeling was oh so correct. After having visited those so called young doctors, with raving reviews both here in New York City and in Miami, I decieded to go for the experienced, the old school, the perfectionist, the detailed, the well respected and well mannered Dr. Hunsaker. He was very careful in every aspect of the pre and post operation surgery and really knew the answers to the literal hundreds of questions I had for him. I was a full figured girl with less than a full cup which I always hid under EXTRA PADDED bras, and now I am a complete figured woman who honestly doesnt even know what breast size I am simply because my breast are ultra perfect therefore I don't even need a bra!!! Dr.Hunsaker suggested a 400cc silicon implant to balance out my body proportions and even though I was against such a "big" implant at first I am now 2 months post opt and am surely happy that I went along with that size and nothing smaller. His work (now a part of me) was and is EXCELLENT! AMAZING! and SUPERB! P.S.- The only reason i am not including photos is simply because NO ONE KNOWS I got them done... And I kinda want it to stay that way :) P.S.S- Today was my first time at a day spa where at least 10 women came up to me and told me how beautiful my body was... And I couldn't agree more.
5.0 Rating
July 11th, 2014
Awesome experience
5.0 Rating
June 16th, 2014
On a more personal note I