Rate Now
Share Your Experience
Have you seen Dr. Robert Kale?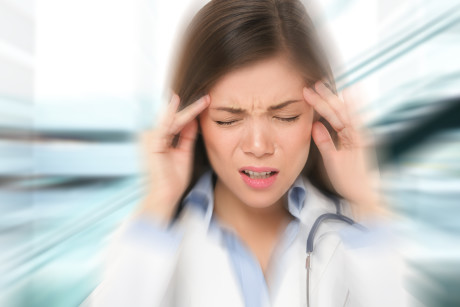 Migraine
Get the facts about migraine headaches, including the different types of migraine and migraine triggers.
Quality Rating
Highly Satisfied
18 Ratings with 8 Comments
5.0 Rating
July 12th, 2009
Dr. Kale is a caring & kind physician that has been scape-goated by the ignorance of the pharmaceutical control agency of Arkansas. AR has deemed that pain management WILL not be practiced in this state. Nationally, pain is recognized as a treatable condition. National control of dispensed meds would go a long way towards solving the problem of abuse of medications.
5.0 Rating
April 1st, 2009
What every Doctor should be
Dr Kale is one of the finest Doctors, not to mention human beings,I have meet. He is one of the few that will treat a pain paitant like a human being instead of some junkie trying to get a fix. When other doctors were proscribing steriod shots once or twice a yar for my intense cronic pain, he took the time to really look at me and my X-rays, and was brave enough to proscribe me the proper medication for it. I have severe arthritis, diabetes and my appendix ruptured a few years back and left me with a hole the size of a dinner plate in my abdoman. The pain was unbeliavble and I was pretty much trapped for the next few years, under going one operation after another to try to get all the dead tissue and rebuild my abdoman. Seven operations, nine feet of intestines and 20-30 pounds of muscle tissue and about 3 years after the first operation, I could barely crawl on hands and knees to the restroom, could not attend to my own hyginic needs andf live at a pain level that would drive you insane. Due to the inactivity during the operastions the arthritis had progressed much faster and now moving was an experiment in agony, sleep a thing of the past and I lived alone, starving, in soul knumbing pain, in low rent dives or friends couches and would pray every night to die.Today I ride Harleys again, play weith my grandkids and give the yougins a run for their money. He took a shattered man on the brink of disaster and gave me my life back. The man should be recieving awards than be hassled.
5.0 Rating
March 31st, 2009
Dr. Kale is the single most understanding physician re: any medical issue you may have. He is particularly understanding toward the patient in pain and gets very little, if any thanks for it. It is a shame that so many people abuse the goodness of his heart, because he operates on principal - that people in pain should be allowed to be treated for that pain so as to be functional. I suffered for six years in agony after terrible injuries and nerve damage - then I heard about Dr. Kale. He has saved my life. I quit drinking alcahol, I get up every day, and I have a life now, all because Dr. Kale helped me get pain relief.
5.0 Rating
March 12th, 2009
5.0 Rating
February 5th, 2009
The BEST Doctor I've been to, and I'm from a family of Doctors.
Dr. Kale is a pro., not only is he a great diagnostition but a great caring human being. I was raised by Doctors so I do not give them the GOD treatment that most people do. I have been to many Doctors with my condition and Dr. Kale is the ONE Doc who really has helped me so I can get out and work and help others. He is by the book and so good that other Doctors are jealous of him and thats why they want to get rid of him. Dr. Kale gets 10 stars out of 5.
5.0 Rating
September 23rd, 2008
Dr. Kale is awesome!
5.0 Rating
June 6th, 2008
Good Diagnosis and Treatment
This Doctor gives the right meds and hits the dx right on the nose but his office staff and his unwillingness to take insurance and his $300 monthly maint. fee is excessive, but I guess you get what you pay for.
5.0 Rating
May 22nd, 2008
Dr. Kale is a very caring doctor and my pain was so much better after seeing him on a regular basis. i really miss him and wish I could become his patient again because my pain is now, again at its worst.
1.0 Rating
April 22nd, 2017
5.0 Rating
April 1st, 2016
5.0 Rating
September 9th, 2015
4.0 Rating
July 13th, 2015