Rate Now
Share Your Experience
Have you seen Dr. Robert Kerper?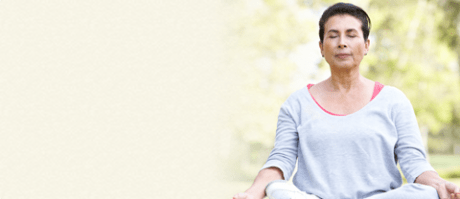 COPD
Get the facts about chronic obstructive pulmonary disease (COPD), including symptoms and complications.
Quality Rating
Highly Satisfied
29 Ratings with 11 Comments
5.0 Rating
October 30th, 2016
Best by far
5.0 Rating
July 9th, 2015
1.0 Rating
July 1st, 2015
Daughter of patient who should not have died as or when she did
I would say that his shouting "Don't call me unless she's lying unconscious on the floor!" was memorable, as was his yelling at my elderly mother, who never ever had called after hours before, for calling his service at 7 p.m, as was his telling the emergency room doctor, who had hoped he would tell my mother to stay in the emergency room, to let her go home when she needed to stay in hospital, as was having the gall to refuse to allow my mother, whom he'd inherited as a patient from the doctor from whom he'd bought the practice and who had been our family doctor for decades, to change to his associate, as was slamming the exam room door in my face when the nurse had told me to go back and tell him something, as was not allowing me to be present as an advocate for my mother, who wanted to change doctors, and constantly intimidating and manipulating her into not leaving his care, as was referring her to a doctor who prescribed her medication that caused her to decline, as was telling me, without even an exam, when I visited home and made an appointment with him to ask for a referral to a surgeon, that my paraovarian cyst (which subsequently was removed by surgery) was the beginning of an ulcer (which has yet to materialize), as was telling my mother that he did not make house calls when in fact he does, as was turning his back on the situation when she had been manipulated into a living will which she did not want to follow and I was fighting for her life. The hospital with which he's affiliated (Strong) is well known in the community to be a place with very bad energy that has harmed many in the community and is run by vile people, and the better doctors, other health care professionals, and people in general in town know that Robert Kerper is bad news. As my mother said, he's ok on the textbook stuff, but he lacks what is required to be a good doctor and a good person. She also used to say that the people who worked in his office at the desk were lazy (I observed likewise) and that "he just thinks that I'm old and should die." He should have allowed her to change doctors long before that. In fact, the spring and summer preceding her hospitalization, she felt, and said, and I observed, that he was ignoring her. He also failed to consider that she might have,, let alone diagnose, a cancer she had that was common to people her age, treatable at the time he was ignoring her, and ultimately was allowed to spread by Strong, which is the hospital that has given him privileges, through her whole body. The tragedy he caused my family is sufficient for his license to be pulled. He should have been run out of town long before now., and once he's properly investigated and people speak up, he will be. Only in a town as corrupt and degenerate as Rochester, where people are complacent and not terribly bright, could he have sought to buy a practice and stayed in practice this long. He and Strong are a good match. My mother deserved better, as does the community.
5.0 Rating
March 18th, 2015
5.0 Rating
June 2nd, 2014
HWR
5.0 Rating
September 5th, 2012
Not a better doctor around!!
5.0 Rating
June 26th, 2012
Dr. Kerper is the kind of doctor you want if you want a doctor that doesn't treat you like a dollar sign. He still rounds on his own patients in the hospital and does not use the hospitalist. He is awesome. Straight and to the point. Dr. Kohler is no longer practicing with Dr. Kerper as of 2011.
5.0 Rating
November 4th, 2011
2.3 Rating
July 12th, 2011
Drive thru medicine
5.0 Rating
July 1st, 2011
Not a better doctor around!!
1.0 Rating
May 3rd, 2011
THE WORST DR!!