Rate Now
Share Your Experience
Have you seen Dr. Robert Krause?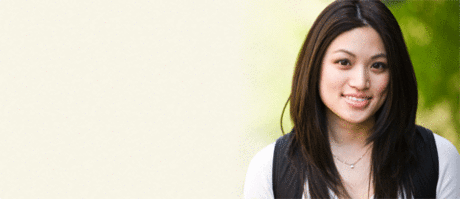 Birth Control
Get the facts about birth control so you can decide which type is right for you.
40 Ratings with 15 Comments
1.0 Rating
May 4th, 2015
Changing Doctors
I like Dr. Krause......dislike his condesending non phone answering staff. This includes the new know it all family girl up front.....so long Dr. Krause........wow not a good experience anymore........just not
1.0 Rating
December 9th, 2013
I agree with everyone's reviews - THE WORST DOCTOR in the world.
1.0 Rating
August 14th, 2013
no contact
I have called 100 times and left several messages and still no call from this office. This is to try to make my first appointment! Good thing it is not an emergency.
1.0 Rating
July 29th, 2013
the worst doctor!
5.0 Rating
July 19th, 2013
I love Dr. Krause and his staff. He has been my husband and my doctor for several years and I owe him my life. Having been under military medical care and was in bad shape but am now able to do pretty much anything I want. He is VERY knowledgeable and professional. His nurse is an angel - dedicated & professional takes personal interest in her patients. As for his receptionist, she is a very busy lady who does her best to take care of everyone that comes through the door. As an example, the entire office is on vacation this week, but she leaves me her personal cell phone number in case we need something. An amazing lady.
1.0 Rating
May 24th, 2012
Horrible Doctor
Horrible! After 8 months of telling him something was wrong, he told I was just getting older.(I'm 44) Based on my own symptoms, I took it upon myself to see a cardiologist and discovered I had severe heart desease and had 4 stents implanted immediately. I never felt he paid attention to my concerns. His receptionist is rude and unprofessional. His bedside manner is pathetic. (I think he's trouble-shooting on his computer) I can't say anything good about this man. He has one nurse who is sweet and friendly. That's it! If I had listened to him, I may not have made it to another doctor in time. In my opinion, he shouldn't be allowed to practice.
1.0 Rating
April 12th, 2012
I had severe heart desease...He told me I was just getting older
It is easy to get an appointment, but I think that is due to lack of business. Horrible bedside manner. At times I wondered if he was still listening to me.I did not like him from the first time I went, however my husband encouraged me to stay, saying maybe he just isn't personable. I complained for over eight months about my symptoms. He ran a few tests and told me I was just getting older. (I was 42 at the time) This was 2 years ago. I knew I shouldn't feel like I was feeling at 42 and I sought another doctor. Turns out I had severe heart desease, and had 4 stents implanted within 12 hours of seeing someone else. If I had listened to him and just thought he knew best.... I may not be alive. I have talked with several people who have been to him at some point....all of them have left his care and changed to another doctor.
1.0 Rating
March 6th, 2012
?
1.0 Rating
March 16th, 2011
never again!
I called in telling them I had been having sever side affects from my birth control and needed it taken out. The receptionist told me that I'd have to wait 2 weeks to get an appointment. Thats a red flag there! But I'm new to Jacksonville so I made an appointment anyway. On the day of my appointment I came in 15 minutes early for paper work.(let me remind you that I was excited that I was getting my B.C. removed) I waited 2 1/2 hours before he seen me. When he finally called me back, he only saw me for 5 mintues. I told him the problems I have been having, and etc. There was a long pause... Then he said "Well, I'll put in a referral for you to go to a OB/GYN." WHAT!! I waited for 2 weeks to come in, then waited 2 1/2 hours to see you.. and all you have to say to me is you'll send out a referral!!? I do NOT recommend this place to anyone.. this place was not professional at all. And a big waste of my time.
2.3 Rating
March 2nd, 2011
The receptionist/nurse whatever she is is the rudest person I have ever encountered. She is hateful and unprofessional. She swings her head side to side and gives an attitude with everything she says and acts as if your stupid. The doctor literally brings you in his office and he sits behind a computer and types your symptoms in. HORRIBLE!!! Worst doctor I have ever encountered he isn't personable at all.
1.0 Rating
June 2nd, 2010
Needs to fire Angela
Dr. Krause makes very little eye contact. He continues to type on computer and gives few responses. The major flaw with his office is his receptionist Angela. She is very rude,hostile and one of the most unprofessional people I have ever dealt with. It's not a one time occurance, it's everytime you deal with her.
Nearby Doctors

Dr. Robert Krause is similar to the following 3 Doctors near Jacksonville, NC.