Rate Now
Share Your Experience
Have you seen Dr. Robert Dean?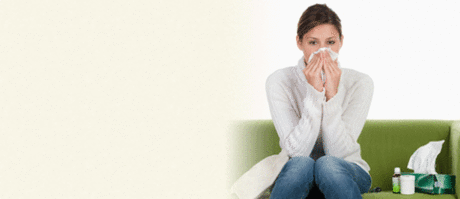 Home Allergies
Get the facts about indoor allergies, including symptoms, common allergens, and doctors who treat the condition.
27 Ratings with 11 Comments
5.0 Rating
June 9th, 2017
1.0 Rating
March 24th, 2016
hk
AVOID Dr Dean!! The man is very arrogant, argued with me, was always late, has terrible bedside manners and spent very little time with me. Dean botched my septum so bad that I was left with a HUGE septum hole and the only way I can get it fixed is if I go to a specialist in CA who only accepts cash ($16,500). His post-op surgery visits were considered office visits (and, his office charged me every time). DO NOT LET HIM DO ANY SURGERY ON YOU!!!
1.0 Rating
January 31st, 2015
SLICK, SUPERFICIAL, PROFIT MOTIVATED, WRONG DIAGNOSIS, WRONG SURGERY
This was a few years ago, when Dr. Coulthard slammed me to his newest partner for sinusitis surgery, who promptly refused to give me a blood test, and refused to give me a blood pressure check. Why? He obviously wanted to fast track me into a Laparoscopy. He said "You're not going to get a blood test, I'm not going to give you a blood test." which I found astonishing, but also wanted to get well, so I took the risk of trusting this characterless character. Results: Lap surgery went ok, except: My head and neck pain did not improve at all. I had hi BP in the recovery room. Dean calls floor doctor to ask why I had hi BP, not me. I didn't know, floor doc didn't know, Dean had no clue. Three months, still in head pain. Dean says the op was a success, then claims I had migraines. I've never had a migraine in my life. The upshot: Two years go by, Dean does not touch me. It's a game: How can I make $600 bucks without washing my hands. BUT, there were two retro-auricular tumors. Missed by Dean for two years, closing circulation, causing hi BP, amongst many other problems. Last meeting with Dean, he said he didn't believe my head still had pressure. Two years, ten plus thousand lost. Pain, injury, couldn't work with two undiagnosed tumors, and a minor league ENT quack yammering about his bass fishing in Minnesota while denying his patient correct surgery and relief. This is a callous, totally insensitive selfish immature concept of a predatory profit- mongerer. The kind you hope never walks in during your awful health crisis. He is the lips and ears of a disaster waiting to happen. Malpractice attys I've spoken to say he was guilty of negligence, a form of malpractice. Mercaldo atty said the statute of limitations in Az is only two years, therefore Dean is technically beyond legal action. In retrospect, only Dr. Cravens appears to be a top notch, caring physician of the TENT clinic MD batch. As for Dean, he should not be in any field of health care, whether surgery of otherwise, he just does not have the values for this important calling.
5.0 Rating
January 6th, 2015
1.0 Rating
June 4th, 2013
To be ignored
If you want an office that doesn't know how to bill your insurance, how to make an accurate appt. and makes you wait, this office is for you. If you want a Dr. that makes you wait, doesn't listen to you, ignores you, and tells you that even though he prescribed the machine you are having trouble with you should go see your Primary care Dr. Dr. Dean is your man. If you want to be treated like human being and would like any form of compassion, go somewhere else.
3.7 Rating
September 4th, 2012
Quality Time Compromise
3.7 Rating
October 1st, 2011
5.0 Rating
May 4th, 2011
Good ENT
I am very pleased with Dr. Dean, he is very caring, has an excellent bedside manner. I felt comfortable allowing him to do my daughters surgery. My only complaint is how busy he is. It took 2 hrs past my appt. time for him to see us at which time he seemed rushed because he still has another patient after us at 6:30pm. He was also late for my daughters surgery but he is a great surgeon. If you don't mind waiting on him, he is worth seeing!
1.0 Rating
October 9th, 2010
Un-careing
I have one hearing ear left. I develoed sudden hearing loss in my one good ear and was seen 3 days later, which was pretty good. Dr. Dean examined me and ordered an mri to rule out an auditory nerve tumor.On my follow up visit to find out the results he said rather cold heartedly that it came back negative, we don't know why you lost your hearing in your left ear and now are having episodes with your other ear. Expect to lose your hearing on your right ear, just like you did in your left ear. Any questions? The follow up visit with him lasted about 5 or 6 min's. EASY MONEY, is how it made me feel.
5.0 Rating
June 4th, 2010
5.0 Rating
January 2nd, 2009