Rate Now
Share Your Experience
Have you seen Dr. Robert Elliott?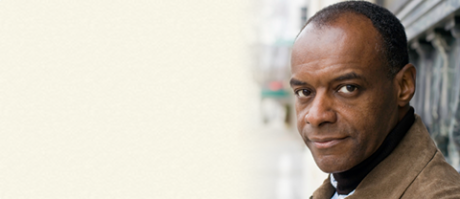 Colonoscopy
Get the facts about colonoscopy, including how and why it's done and doctors who perform the procedure.
34 Ratings with 19 Comments
1.0 Rating
April 15th, 2017
Worst experience of my life
I had emergency gallbladder removal in 2006, and from the very beginning of meeting Dr Elliot (whom I eventually referred to as Dr Idiot) he was condescending, rude, and made me feel like a stupid child for being in pain. Then during the keyhole surgery he cut my bile duct, resulting in switching to the big surgery: 5 hours in surgery, 7-inch incision, 8-day hospital stay, and 10 follow-up ERCP procedures throughout the next year to stretch out my damaged bile duct. DO NOT LET THIS MAN NEAR YOU WITH A SCALPEL.
5.0 Rating
January 17th, 2017
5.0 Rating
November 4th, 2015
Office is slow, explained as new electronic records, but finally saw the doc who apologized and spent a lot of time with me. He offered to watch my problem for a while and didn't seem eager to "cut". I eventually had surgery. He called to check on me and fussed at my wife because she wasn't following the printed instructions. He seems to care.
1.0 Rating
July 30th, 2015
5.0 Rating
July 9th, 2015
Excellent!
The first time I met Dr. Elliott I didn't think I liked him. His manner was extremely professional but seemed a little unfriendly. However, after additional meetings and surgeries with Dr. Elliott I found my first impression to be incorrect! He is an excellent doctor and surgeon whom I trust completely and would highly recommend.
5.0 Rating
December 16th, 2014
5.0 Rating
November 19th, 2013
Laparoscopic Cholecystectomy
After I had been diagnose with gallstones and gallbladder inflammation, I was referred to Dr. Elliott for my surgery. Initially, he struck me as a bit curt, which was perceived as a little rude. In reality, he is just very direct and straight to theppoint. The day of my surgery he was friendly and calm, answered all of my questions. He called the same night to see how i was holding up, and my follow up appointment went perfect. I was hesitant to use him as my surgeon after reading all the negative reviews about him on here, especially for my exact surgery. I almost switched surgeons. But im glad i stayed in Dr. Elliotts care. My incisions healed wonderfully, no excessive scarring, no infection, and easy to understand post surgery instructions.
1.0 Rating
March 27th, 2013
Would Not Recommend
I wish I had read these reviews before we went to see him. Our primary doctor referred my son to Dr. Elliott. The primary dr said my son's pain was a hernia, he was just sure of it and sent us to Elliott. Elliott spent all of 2 minutes examining and said he didn't think it was a hernia and to give it at least 2 more months (after we told him walking was painful). He also asked my son what is summer plans were and my son said not much then Elliott told him in a loud voice, how about getting a JOB?! My son has a job, this guy is just rude. We left and never went back. Also...it was a hernia.
1.0 Rating
January 21st, 2013
Had my gallbladder removed and almost died....not just did I not receive any after care, but the good Dr Elliott insisted that nothing was wrong . 2 weeks after the surgery I ended up in the Hospital, septic and with a hughes Absess under my liver, and unattached bile ducts. I was hospitalized for 10 days and had to give my self IV antibiotics for 6 weeks... He did not care one bit. No I have constant problems with my bile ducts....thx Dr Elliott
1.0 Rating
June 19th, 2012
Bedside manner of a troll
When delivering pathology results over the phone to my 19 yr old daughter (previously diagnosed with melanoma), she asked about his phrase "negative for residual tumors". After a long pause, he said " and you graduated High School?" then he abruptly hung up. He had been annoyed and rude in previous meetings when we asked about melanoma.
1.0 Rating
March 9th, 2012
Went for a consultation for gall bladder removal; figured it was more a formality than anything, just needed to schedule the surgery. Dr. Elliott basically indicated that all the symptoms I'm having were not related to bad gall bladder and suggested high fiber diet and if I chose not to do that, than my symptoms were my own fault. Seemed more concerned w/diagnosing a left inguinal hernia that doesn't bother me than addressing the symptoms that are pretty much incapacitating me. Won't go back and won't recomment him to anyone, ever.