Vitals cannot verify whether or not this professional is currently practicing. We recommend that you attempt to contact the provider to verify their status. Please email us at support@vitals.com if you have any additional information.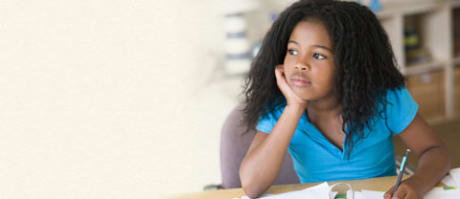 ADHD
Attention Deficit Hyperactivity Disorder (ADHD), including the different types and who gets them.
23 Ratings with 11 Comments
1.0 Rating
December 4th, 2013
I had about 5 sessions with Dr. Langs with each becoming more creeper than the last. He has barely any feedback and gives a blank cold stare the whole 45mins. After the first awful visit I continued to give him a chance. Clearly he has only one method of treating patients bc after reading other reviews I realized he gives all the same feed back. He is awful and his dream analysis does not work for me! I'm currently out of work and called him to let him know I would not be able to make my session bc I couldn't afford the 45 co pay this week. His response was that I was irresponsible and he's not keeping that spot open bc when I don't come he doesn't get paid and he doesn't benefit from me being irresponsible. That man is cold and miserable. I hope he gets the help he needs. I spent 180 a month on someone who looked at me as a dollar sign. It's quite sad.
1.0 Rating
October 8th, 2013
Stay Away
Total Freakshow. I agree with all the negative reviews, they are spot on. He gives the profession a bad name. Total freaken psychopath. I don't know how he can afford 72nd street.
1.0 Rating
June 14th, 2013
1.0 Rating
May 10th, 2013
Like other patients have said, the entire experience was so weird it was almost unreal. It was like being in a time-warp to the typical psycho-therapy of the 1960's. He asked me if I had had any traumatic experiences. I had. Within the past two years, I was assaulted by a repeatedly by a domestic partner in my own home. He suggested that I talk about that. So, I did. He kept probing and staring blankly at me until I was sobbing. He then proceeded to tell me that he thought I was unaware of what was ACTUALLY bothering me but that if I could figure it out with his help, if we analyzed my dreams. Really? REALLY? Paying $50/hr to talk to him about dreams where I have conversations with my pet cat about meaning of the totally gross pigeon droppings and mysterious detritus that gathers on my windowsill where the birds nest is going help me stop having debilitating panic attacks? I was very upset but I actually found this ABSURD suggestion be so hilarious that it was difficult not to laugh in his face, which I see in retrospect was a GOOD thing because there wasn't even a box of tissues in the office for me to wipe the snot and tears off my face. Uncool, unless you're looking for a laugh or else you're an actor researching the role DERANGED psychiatrist, I guess, in which case this would be a great doctor to make an appointment with.
2.3 Rating
August 22nd, 2012
I did most of the processing myself in this initial visit - which I thought was great - I had a lot of space to talk and he gave me his evaluation. That being said, it is a very cold environment. I walked into a waiting room that was empty and no one greeted me. I wasn't even sure if it was the right place. At the exact time of my appointment Dr. Langs let me into his office... which was completely bare. I'm not sure what was going on that I couldn't be greeted when I stepped into the waiting area. I didn't see him again and there was no follow up even though he had prescribed me a month's worth of medication.
1.0 Rating
February 24th, 2012
horrendous
1.0 Rating
January 16th, 2012
Terrible doctor
1.0 Rating
December 8th, 2011
Left feeling worse than when I went in.
overall experience very uncomfortable. No progress just more stressed out. I would not recommend this doctor- felt like a scam. No paperwork to fill out as a new patient.
1.0 Rating
November 25th, 2011
Non Recommendation
1.0 Rating
September 16th, 2010
This guy is nuts. Horrible psychiatrist and will write rx for anything. Does not care about the relationship and is a complete MISERY. I feel depressed in his presence. Horrible communicator, extremely psychoanalytic to the point of neurosis and terrible bedside manner. Revolting experience, and he is creepy. His office is also bizarre and cold. I will never ever go back.
4.0 Rating
June 4th, 2016