Rate Now
Share Your Experience
Have you seen Dr. Robert Laprade?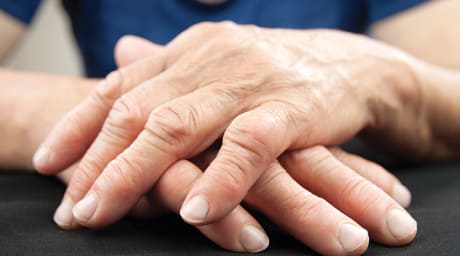 Osteoarthritis
Get the facts about osteoarthritis, including the symptoms and doctors who treat it.
Quality Rating
Highly Satisfied
39 Ratings with 16 Comments
1.0 Rating
May 9th, 2017
Unsuccessful knee scope and very poor/minimal explanation, follow up
I had my knee scoped this time last year with Dr. LaPrade when ultimately I required a much more aggressive surgery to fix the problem. Okay fine, I don't necessarily disagree with take the less aggressive approach, and see if it helps before going all in, but my issues were far more severe and Dr. LaPrade never even scratched the surface on explaining what was going on. I spent an entire year in the dark post-surgery wondering why my knee was still doing so poorly - consistent pain, swelling, unable to return to activities, etc. During appointments, Dr. LaPrade said barely two words to me and was halfway out the door before I could even explain to him what was going on. Never have I felt like such a burden on a doctor. Poor follow-up too -- his PAs told me to take 1600 mg of ibuprofen when I still complained about pain and swelling. Turns out I have severe structural issues and haven't had a functioning ACL for several years according to my new doctor -- all issues Dr. LaPrade couldn't identify during pre and post-op, or when he was actually in surgery with me. Waste of an entire year, money, stress. Go to someone else who cares.
5.0 Rating
September 26th, 2016
Dr. LaPrade
There is basically nothing negative about Dr. LaPrade, I had a knee injury that needed surgery within 72 hours and I contacted his medical office and on a Sunday morning he had called me and told me to come in. By the time I got there one of his fellows was already there to treat me and me only. He is definitely someone I would recommend!
5.0 Rating
February 16th, 2015
Proud Dad
5.0 Rating
January 1st, 2014
Mcl
5.0 Rating
August 27th, 2013
Great Experience and
My experience with Dr. LaPrade was great. Almost 18 months have passed since I had surgery to repair a torn PCL,MCL and ACL and my knee is feeling very good (very little swelling and hardly any pain). My recovery has taken time but overall I feel I am reaching a point where I can do almost everything I did before my accident. His calm and professional manner when referring to my case before and after surgery where very important for me when discussiong the the outlook of my case. He transmits lots of confidence/peace which was very helpful too me when going through my recovery process.
2.3 Rating
August 14th, 2013
Surgery
5.0 Rating
November 24th, 2012
Best Knee Doctor EVEr Period!
Dr. LaPrade is hands down the best knee doc out there. I had a very complex knee surgery, which other doctors in the United States said they could fix, but I would most likely not return to the sports I love. Then I saw Dr. LaPrade, who not only knew exactly what was wrong, but told me I would be back at it at 100% as long as I put the time into Physical Therapy afterwards. He was very straight up and honest with me. No sugarcoating, he simply told me this was a very hard surgery and it would be long. I am thankful everyday for Dr.LaPrade. He is so caring, and nice, and simply is the best at what he does. Doctors from around the world recommended him to me! You simply cannot go wrong!
5.0 Rating
November 23rd, 2012
Best surgeon ever!
As a mom of one of his patient, I really wanted to emphasize how much we have been pleased and lucky to have found Dr Laprade.He has literally saved our daughter's knee after a very serious car accident She had ruptured fully her MCL, her oblique MCL and her PCL. Not only her knee will function as before but she is getting stronger than she was before the accident. All this because of the skill of Dr Laprade and his strong physical therapy program afterward. We will never thanks him enough.
5.0 Rating
September 10th, 2012
Good things comes to those who wait...
My visit with Dr. LaPrade resulted in a diagnosis that was long awaited because he is very knowledgeable in knee conditions. I thought that Dr. LaPrade was a doctor for athletes, celebrities, or other public figures; however, he does treat the regular person! His professional, proficient office team managed to get me in to see Dr. LaPrade despite his busy schedule.Within the initial visit, Dr. LaPrade ordered a series of X-Rays and was able to thoroughly evaluate my knee and provide me with a treatment plan that will get me back to walking again! I believe that he is a caring and efficient doctor and I really look forward to being operated on in a few weeks. Thanks Dr. LaPrade and staff!
5.0 Rating
September 10th, 2012
Dr LaPrade is consistently direct, compassionate, & honest about the expected outcome. There are times that he relies on his Fellows to provide a lot of the care. However, 99% of the time they are excellent & communicate concerns & questions to Dr LaPrade. Brandon his PA is a great resource, as is Amanda his assistant.
1.0 Rating
July 9th, 2012
Not kind
He is not very kind nor friendly. I have an extra scar from my ACL surgery where they accidentally cut in the wrong location first. I wish I had used almost any other doctor.
5.0 Rating
March 7th, 2011
BEST THERE IS