Rate Now
Share Your Experience
Have you seen Dr. Robert Latkany?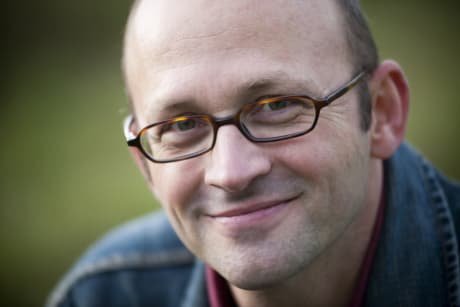 Chronic Dry Eye
Get the facts about chronic dry eye, including the causes, symptoms and doctors who treat this condition.
Quality Rating
Highly Satisfied
24 Ratings with 11 Comments
5.0 Rating
April 7th, 2016
best eyedoctor ever
5.0 Rating
February 22nd, 2015
Seven years ago I was afflicted with a severe case of EKC (Epidemic Keratoconjunctivitis). I had seen at 3 doctors prior to being referred to Dr. Latkany. One of the three docs had sent me to Dr. Latkany due to the potential for permanent ocular surface damage and the lack of responsiveness of the eye to the medications. Dr. Latkany did an extremely thorough investigation of my problem. Not only did he look at my eye in some many different ways, he also asked me a lot about my life history of eye treatments. Within a month or so he came to the conclusion that I should immediately stop using the steroid drops the other docs had prescribed and instead start taking restasis to combat dry eye syndrome. He laid out his case - if I kept taking the steroids I would very likely end up with glaucoma. The other docs weighed in at the same time - if I stopped taking the steroids I would wind up with permanent corneal scarring and the attendant loss of visual acuity. In Dr. Latkany's favor was his expertise - ocular surface problems were his forte. Further, he had treated eyes with EKC. So, with a deep breath, I cast my fate with Dr. Latkany. And, I can say with great relief that it worked. I regained 100% of my near vision and about 90% of my distant vision with gradual improvements still happening as recent as this year. Dr. Latkany is not only a superb physician but one who combines medicine with a holistic view that takes into account the emotional factors involved. My anxiety about never regaining full visual acuity was affecting my treatment. His approach helped me accept where I was and understand this was a long road. I believe part of my recovery was due to this acceptance. The treatment was also complicated by a botched lancing of a chalazion by another doctor at the same time I got the EKC. The effect was that eyelashes were growing into my ocular surface. Dr Latkany sent me to an excellent doctor who corrected that problem over a series of procedures. Throughout this multi-year ordeal, Dr. Latkany eased my anxieties with careful consideration of the facts, a clear strategy, availability to address my concerns at any time, and a very sincere desire to help me through this struggle. I will always be grateful for his courage to go against all the other docs and get me on a path that brought my eyesight back to almost normal. So, to you the reader, I give Dr. Latkany my highest recommendation.
5.0 Rating
July 29th, 2014
This doctor changed my life
The bottom line is, I had terrible dry eye syndrome and saw all the best specialists affiliated with universities and hospitals, and they did all the wrong things for me. I was miserable. I saw Dr. Latkany and he changed my life, literally. I have much, much more comfort than before. If I had seen him years earlier, I could have avoided a great deal of discomfort. If you have any eye issues, do not hesitate to see Dr. Latkany.
1.0 Rating
February 16th, 2014
1.0 Rating
September 26th, 2013
Skip for Dry Eye
Didn't even examine my eyes with the normal tests they do for dry eyes, didn't listen to what I was saying, just told me to switch eye drops at night. Needless to say I got nothing out of this and the staff is terrible. In a city full of eye Dr's skip this one. Anyone can write a book and get it published these days, means nothing about how they actually practice or treat patients
5.0 Rating
April 8th, 2013
Honesty is important when it comes to your eyes!
Dr. Latkany became my Doctor following a horrendous experimental study and lenses implanted by Dr. Hatsis in Rockville Centre, NY. The lenses created numerous eye problems. For the past decade, I have traveled a long distance so Dr. Latkany can monitor my eyesight and would not do so if I had any doubt of his competence and honesty.
5.0 Rating
September 10th, 2010
Solid doctor
5.0 Rating
October 10th, 2009
5.0 Rating
July 24th, 2009
The first doctor that ever diagnosed me properly
I have been to several eye doctors and found him through a few suggestions from colleagues and they were right. He was friendly, told me what I had, explained why I have it, and treated me and now I feel much better. I cannot tell how much time and money I wasted seeing other eye doctors. He is the best!
1.0 Rating
December 10th, 2008
Dr. Latkany has caused permanent damage to my eyes. I went to see him with a normal case of pink eye, and after meeting with me for two mintues, he prescribed me medication. My condition continued to worsen, I saw him twice more, and he insisted the entire time that it was just a bad case of pink eye. He also did not return several phone calls I made to him as my case turned into an emergency. Finally, when I litereally was almost blind and could be exposed to absolutely no light, I sought the refuge of a different doctor. As it turns out, I was allergic to the medication Dr. Latkany had prescribed to me (something the new doctor realized INSTANTLY).... Dr Latkany never took the time to examine me closely or he would have easily recongized the REAL problem. A year later, I still am suffering the effects of Dr. Latkany's "care": my corneas are permanently damaged, I will probably never be able to wear contacts again, I will never be eligible for laser surgery, and I will be very suceptible to other prolbems as the years pass. (I'm only in my early twenties). Expletives only come to mind when I think of this man, and I certainly do not think he should be in practice. Perhaps I should have known better than to trust a doctor with a corny website about all the "medical" books he has written!
5.0 Rating
September 9th, 2017