Rate Now
Share Your Experience
Have you seen Dr. Robert Lin?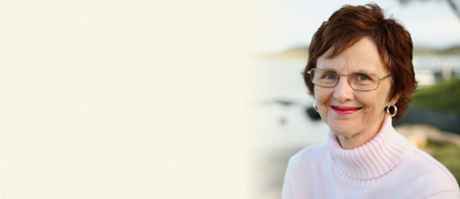 Diabetic Macular Edema
Get the facts about diabetic macular edema, including the different types and the doctors and specialists who treat it.
Quality Rating
Highly Satisfied
35 Ratings with 26 Comments
5.0 Rating
March 26th, 2014
Great
I loved the fast responds for each session, I had to go threw to see if I was a candidate for the LASIK surgery. Due to my very bad stigmatism my case had to be reviewed by Dr Lin him self. Dr Lin called me personally to tell me, I CAN be a candidate for the surgery. I didn't let Dr Lin hear me, I got so emotional to hear that I can get the surgery done. Who ever wears strong thick glasses would understand what I'm talking about. I can't wait to get my surgery done. I will post my results after my surgery..
5.0 Rating
November 21st, 2012
Excellent, professional, nice and caring!!
5.0 Rating
August 9th, 2011
Great doctor and wonderful staff
5.0 Rating
April 15th, 2011
Great Results
5.0 Rating
February 19th, 2011
Thank you! Thank you! Thank you!!
I cannot thank Dr. Lin and his entire staff at IQ Laser Vision enough. After extensive research, I traveled from Vancouver B.C., Canada to Southern California just to have my Lasik procedure with Dr. Robert Lin of IQ Laser Vision. Now that I am back home, it has been amazing seeing the beautiful sights of my hometown through clear vision!Without the hassle of glasses I now feel more free and beautiful. I want to thank everyone at IQ Laser Vision for their time and patience. I am very impressed with the technology of your Center. Dr. Lin is such a kind doctor. As a patient I felt very comfortable through the entire process. You all have made me so happy! Thank you for taking such wonderful care of me and being such an unbelievably kind and merry bunch!I will definitely be dropping by whenever I visit SoCal again to say "hi" and recommend you to everyone I know. I wish Dr. Lin and IQ Laser Vision continued success, good health and a prosperous future with more Canadian patients - as I will be referring some to you!
5.0 Rating
December 20th, 2010
Thank you for Clear Vision Dr. Lin
As a neurologist, I have a particular strong need in using my eyes. Due to my having fairly severe short-sightedness, I noticed that my work had been slowing down as my reading became more and more difficult. I was on the other hand very reluctant to have LASIK until I became aware that Dr Robert Lin pioneered a technique called, MICRO-LASIK, a thin-flap LASIK technique that is highly suitable for patients with high myopic power like me. Before having LASIK by Dr Lin, I used to wear glasses 99% of the time. After the procedure, I only need to wear glasses less than 5% of the time. Reading is now easy for me without glasses. For the above reasons, I am extremely happy with Dr Lin's technique and expertise. I am also very pleased with the professional, courteous, and caring service of Dr Lin and his entire staff at IQ Laser Vision.
5.0 Rating
September 14th, 2010
Great Experience, Amazing Doctor
"I had my life changing procedure done this past July. I was initially scared to have Lasik but I knew I would be in good hands with Dr. Lin. I went in for my procedure and was pleasantly surprised the procedure was PAINLESS! It took only a few minutes and before I knew it, I was done! The next day, I could drive because my eyes were recovering well. I even drove myself to my follow-up appointment! Now its been six weeks post procedure and my vision is doing great! I do not miss my glasses at all. I especially dont miss the eye strain and migraines that I used to have! Thank you Dr. Lin and IQ Laser Vision!"
5.0 Rating
May 18th, 2010
Dr. Lin is the BEST !!!
I loved IQ Laser Vision because the entire experience was simple! Although they were local to me, I would have been willing to travel just so Dr. Lin could perform the procedure on my eyes. Dr. Lin and his staff were very willing to help me in any way they could. They sat down with me to discuss my payment options and even offered me an extremely low monthly payment plan should I require one. Dr. Lin and his staff at IQ Laser Vision were all very kind and friendly. They were always willing to keep me fully informed and answer any questions I had about my eyes. I was looking for a change and Dr. Lin definitely changed my life. I am cuter than ever, especially now without glasses or contacts! Thank you Dr. Lin I love you!
5.0 Rating
March 31st, 2010
I was really nervous as I had never received an ophthalmological treatment before so everything was new to me. Fortunately, I received professional care from Dr. Lin and his staff at IQ Laser Vision . The results are perfect! Thank you to everyone at IQ Laser Vision and Dr. Lin for giving me the miracle of sight!
5.0 Rating
March 30th, 2010
In life we direct, plan, and form our own destiny. Most of us hold the capacity to select the opportunities that define our path and mold our future. I selected IQ Laser Vision to improve my vision, and I am very thankful of Dr. Lin and his staff for the attention I received before, during and after my procedure. The annoyances, irritations, and fatigue of the pterygium on my right eye have completely disappeared, and I am very happy to have placed my confidence with IQ Laser Vision . IQ Laser Vision is very professional and also very compromising to their patients to achieve the best work. Furthermore, they made me feel like I was part of the IQ family. Once again, thank you very much, and I am ready for the Micro-LASIK procedure. Thank you for being so kind to all your patients. We will meet again soon, and you are worthy of being recommended.
5.0 Rating
March 29th, 2010
Freedom!
Due to my high nearsightedness, I have had to depend on contacts all my life; but the bright studio lights always dried out my contacts and made me feel tired. I had been thinking about laser vision correction for several years, but I was apprehensive. After extensive research, I determined that Dr. Lin and his Micro-LASIK technique would be the best for my -10 prescription. The treatment was quick and completely painless. Now, like magic, I can drive and read books without glasses or contacts. I am going to tell everyone about how Dr. Lin has changed my life.
5.0 Rating
March 16th, 2010
Law Enforcement
Breaking down doors and trying to see through smoke-bombed rooms while wearing contact lenses or glasses is especially dangerous in my line of work. My cousin had LASIK surgery with Dr. Lin and highly recommended IQ Laser Vision . After interviewing several LASIK surgeons and comparing different centers, I chose IQ Laser Vision because of Dr. Lins experience and his Micro-LASIK technique. I was treated as a VIP at IQ. I am very satisfied with my surgery outcome and definitely am enjoying my new vision without glasses.