Rate Now
Share Your Experience
Have you seen Dr. Robert Dean?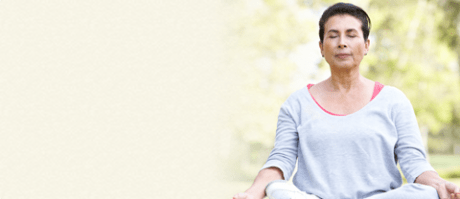 COPD
Get the facts about chronic obstructive pulmonary disease (COPD), including symptoms and complications.
40 Ratings with 14 Comments
1.0 Rating
March 8th, 2016
Pill pusher!
I became a patient of Dr Dean after receiving a referral from my chiropractor. I should have known something was fishy when I went to my appointment and his name isn't even on the door of the office! He just uses the office, but doesn't actually work there. The office staff won't work with Dr Deans patients, they just tell you to wait for him. Dr Dean is patronizing and a pill pusher. I explained that I couldn't take the narcotics he wanted me to take because I have children to take care of. He told me then he couldn't help me. Prescription pill addiction is a huge problem in this country because of doctors like him wanting to push pills instead of getting to the source of the problem!
5.0 Rating
September 25th, 2015
5.0 Rating
October 10th, 2012
Best Dr. in Town
5.0 Rating
September 3rd, 2012
Dr. Dean was courteous, efficient, timely. He had an understanding attitude and took care of my immediate problem right away with a followup visit to contiunue care. I waited no more than 10 minutes to see him and his staff was pleasant. No unecessary fussing around by a Med Tec. Office reception was comfortable and serene. Paper work was minimal compared to others.
1.0 Rating
August 18th, 2012
I left him
1.0 Rating
July 30th, 2011
He left his practice without telling his patients. Money is his driving force.
1.0 Rating
June 24th, 2011
Worst Dr. I have seen.
1.0 Rating
November 30th, 2010
I have been a patient of Dr. Deans for 14 years. I always thought he was a wonderful and caring Dr. Over the years i became more and more disappointed with his lack of concern for my well being,rushed office visits, and at times unpleasant mood. i stayed with him out of loyality and because i took comfort in the fact that he knew my history. i found out today that he left his practice without notifying any of his patients. I guess this speaks volumes as to how much he really cared about any of us!
2.3 Rating
November 12th, 2010
Left Practice
Dr. Dean left his practice without notifying his patients, which I find very unprofessional & not courteous. I have been a patient of his for over 9 years. The new physician Dr. Rene Alarcon is there only temporary until they find a replacement. Dr. Alarcon's primary practice is in Brandon, so unless you plan on driving there for follow-up appointments once he leaves it is a waste. For some reason Dr. Alarcon didn't have all my files (I have been in 2 serious car accidents) and never asked his staff at my appt to look into it. Instead told me personally to call PH MRI & have them send over my reports from years past. I straight out asked him if I came in for my 4 week follow-up he set me up for would he even be there anymore, and he scoffed saying "probably not but you can make an appointment at my primary Brandon office." He is not a pain management Dr. I have been given the same prescription for 3 herniated disks in my cervical & 2 in my lumbar since having a back fusion & rods placed in '08. He would not write the script (which is for Tylenol 3). Instead I was told "you don't want to become an addict instead I will give you a script for a muscle relaxer which will work fine.While this should be a review of Dr. Dean's performance as a Dr. I think it is imperative to know what his replacement is like as well.I have heard from one physician Dr. Dean lost his license. I am not sure if there is any truth behind it. My pharmacist informed me they were told his practice was for sale for the last year and they had known months ago he was leaving.I wish everyone luck in finding a new PCP & getting their records transferred over.
1.0 Rating
November 3rd, 2010
Where is he?
3.7 Rating
September 14th, 2010
His undoing is his Staff and his temper
When I first started seeing Dr. Dean, I thought he was the best. However, emergencies took very low priority; which may be because of the staff not relaying informatiion.He did give me the right medication to control my blood pressure and for this I will always be grateful. But, when I needed him to understand how I felt, he couldn't care. His staff will always be his high priority.A Former Patient.