Rate Now
Share Your Experience
Have you seen Dr. Robert Owens?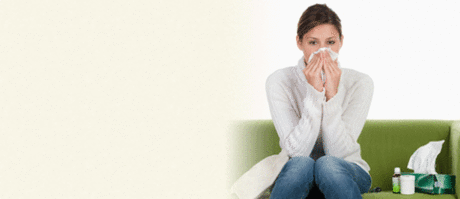 Home Allergies
Get the facts about indoor allergies, including symptoms, common allergens, and doctors who treat the condition.
43 Ratings with 15 Comments
1.0 Rating
September 22nd, 2016
Terrible bedside manner
Just like the others, this Dr. has terrible bedside manner. He spends all of 5 min in the room and has no plan for you, nor does he give you time to ask questions. I left two messages for results of MRI and some uneducated helper called back and spoke to me like a robot. Dr. Bob finally called on an unlisted number, so i missed his call. Told me results of MRI with no further plan, call back, nothing! I wasted a year of my life and hearing problems with this office. I made sure my ENT knew not to refer this office anymore. Don't go here!
5.0 Rating
July 7th, 2016
5.0 Rating
June 4th, 2016
My wife and I both swear by him
I was looking at Dr. Owen's business card while my wife had an appointment for a sudden hearing loss and I asked him if the "balance" indicated on his card meant that he could deal with a lack of balance in me. Several other physicians had tried prescriptions, etc. Dr. "Bob" had been recommended as the ONLY physician in the Dallas/Ft.Worth Metroplex who deals successfully with my wife's hearing issue and, now, I was interested in seeing if he could help me. After a number of visits which involved audiology tests, he decided to do sinus surgery AND refer me for vestibular rehab. Since there was a bit of an overlap, I am not certain which procedure was more effective or whether it was a combination but I now no longer am concerned that if I walk across a lawn or any uneven surface, that I'll lose my balance and fall down. I no longer feel like the town drunk as I did when I had to reach suddenly for a wall or safe grip when I felt dizzy. I had not received relief from a number of doctors that I had seen over a year and a half and Dr. Owens diagnosed with accuracy and confidence...and with a good sense of humor, which I particularly appreciate. Heck, I would go to him with any physical complaint, even if it weren't from within his specialty area. I think that the guy is that good.
1.0 Rating
December 3rd, 2015
5.0 Rating
November 10th, 2015
Best Ear Surgeon
1.0 Rating
October 27th, 2015
Run from this staff!! While Dr. Booth is excellent the support staff of Owens Ear is absolutely horrible. They will not return calls despite 4-5 left messages. Even calling to pay a bill is a nightmare. Several times the voice mailbox for the billing department is full which means you can't leave a message . I have even had problems getting the office manager to call back.
3.0 Rating
August 7th, 2015
Went with another doc
My hearing doctor recommended a stepdectomy and two doctors that perform it. Owens hearing center and Dallas ear institute (Dr Peters). I went and talked to both. Dr Owens didn't seem like the most personable guy. I imagine his surgeries are fine, but just on the personal factors, also known as "bedside manners" I went with Dr. Peters. Dr Owens was basically standing his back to me, walking out of the room, while I was still asking questions about the possible surgery.
1.0 Rating
April 15th, 2015
3.0 Rating
February 25th, 2015
2.3 Rating
September 11th, 2014
Duped
My husband had his surgery and was told the follow up visits would be included with the price. I received a bill two weeks later for that follow up visits , I called and spoke with the office manger , she stated if the dr does any thing than there is a charge. The only the thing the dr did was pull out a piece of cotton out of his ear and look in his ear with a microscope . Our bill was a hundred dollar. I have another follow up visits , I wonder how much this is going to cost me. Not happy will not return .
5.0 Rating
March 15th, 2014
He Restored My Hearing
I've had chronic ear infections since I was a child and have had tubes 11 times. As a result, scar tissue calcified my ear drums, a condition also known as Tympanosclerosis, which severely compromised my hearing. I was unable to function well at my job and had to get hearing aids. I work in Surgery at a local hospital where a nurse referred me to Dr. Owens stating that he restored her friend's hearing by removing a cholesteatoma. I spoke to other ENT surgeons who highly commended Dr. Owens' ability an expertise. He performed a bilateral tympanoplasty with stapes mobilization. Basically, the tiny bones in the middle ear were calcified and were not transmitting sound properly. He accessed these bones through the ear canal instead of making an incision and creating a scar behind the outer ear. I gained 12% hearing in my left ear and 17% in my right ear. I no longer have to wear hearing aids and I was able to keep my job. Scheduling appointments was quick and easy. Dr. Owens operates and has offices in many locations to better serve his patients. Overall, I had a great experience.
1.0 Rating
September 18th, 2013
Be warned