Rate Now
Share Your Experience
Have you seen Dr. Robert Holmes Jr?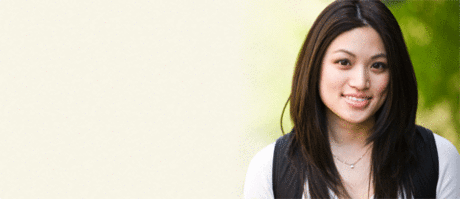 Birth Control
Get the facts about birth control so you can decide which type is right for you.
9 Ratings with 7 Comments
5.0 Rating
September 15th, 2016
So grateful to have a great rheumatologist nearby!!
For the past 5 years I've been making the long trip to Raleigh for rheum. appts since it had been a commonly help opinion that there was no good rheum. care in this area. I recently learned of Dr. Holmes and was especially hopeful when I read that he was an osteopathic doctor (DO) with wellness, fitness, and yoga interests. Though I have multiple autoimmune and chronic pain issues, I work hard to stay fit and eat right and was looking for a doc who could work with me and offer helpful guidance and real, NON-MEDICATION strategies for pain relief and optimal functioning. He did not disappoint. He spent quite a bit of time showing me specific pain relieving exercises with the foam roller that were new to me and even offered spinal adjustments that helped quite a bit. Though many doctors have impressive credentials, it doesn't always translate to the care they provide. And understandably, it is a profession that leads to stress and burn out. A quick look at pictures on their websites will show you that few physicians in this area practice wellness in their own life. If they can't manage to take proper care of themselves how can you expect that they'll take good care of you? Dr. Holmes practices the discipline he preaches, and has the energy and endurance to help the chronically ill. He's also a walking advertisement for a healthy lifestyle since he looks far younger than his age...had to ask since he looked like a youngster to this middle-aged person but he is 40! It's not all good genes people! It's regular vigilance and hard work. One caveat, if you are someone who is unwilling to give up a sedentary lifestyle and a disease-inducing diet and just want someone to sympathize with you and say, "There, there poor bunny." he is probably not your guy. He has a direct, no-nonsense approach, and works to get to the heart of what he can actually help you with quickly. But if you are literally sick and tired of the 2 minute assessment and "Here's another Rx" appt. and are willing to do what it takes to work with him to live optimally, I highly recommend him.
4.0 Rating
December 30th, 2015
After suffering for a year and a half with multiple problems and no real diagnosis I was sent to Dr. Holmes. He spent so much time with me the first visit and ran multiple tests. He was able to diagnose me and he has given me my life back. I am so blessed to have him as my doctor. I highly recommend him.
5.0 Rating
November 28th, 2015
Dr. Holmes is a Godsend!
I don't know where to begin with reviewing this young man. I have visited almost every rheumatologist in Craven, Pitt, and Lenoir counties. After accruing thousands of dollars in medical bills with little to no results and/or progress, I feel that none of my money has been well spent outside of my one appointment with Dr. Holmes. The wait time was a little longer than usual, but upon meeting with Dr. Holmes, I understood why. He is not a 5 minute Health Care Provider. He takes his time with his patients. Although I waited a little longer than I did with other doctor's offices, I received more time with him in one visit than I have with any other doctor in my life, literally, and I am 29 yrs. old! He genuinely cares, and does not watch the clock with his patients. He is thorough, competent, caring, compassionate, and much more. He gave me medicine that has already begun working. He did a comprehensive assessment, and addressed issues that I wasn't even visiting him for. I could go on and on about how impressed I am with Dr. Holmes. I will conclude by saying that I would recommend him to anyone in any of the surrounding counties over ANY other rheumatologist...trust me when I tell you, this doctor is trustworthy and knows his stuff. I pray that he stays around locally forever! I am so thankful that I kept this appointment, as it was a lifechanger!
5.0 Rating
November 24th, 2015
5.0 Rating
November 19th, 2015
I have been a patient of Dr. Holmes for three years. He is an excellent Dr. who is very caring and spends time explaining any question I might have. I have rheumatoid arthritis and his expertise has helped me feel like my old self. I would recommend him to any one who experiences the pain of rheumatoid arthritis.
5.0 Rating
November 11th, 2015
Very professional, kind and thorough
I don't know where 'rude and unprofessional' was seen but it wasn't Dr. Holmes in Pollocksville. Many years ago I visited the only rheumatologist in Jacksonville, NC and you described him right on point. I found Dr. Holmes almost a year ago and I cannot say enough good about him. He listens to my concerns and issues and will draw diagrams to help me understand what is happening in my body. I am not a health professional and Dr. Holmes realizes that and doesn't talk down to me. Dr. Holmes has helped me more in the last year than any other doctor in the past twenty years. He is very knowledgeable at what he does and so compassionate. If you are looking for a doctor who truly wants to help you this is the one.
1.0 Rating
October 13th, 2015
Rude and unprofessional
This doctor was arrogant and rude, I feel as if he were not even interested in what was going on with me and my health. He spent the majority of the time badmouthing other arthritis doctors in the area, I found this alone to be extremely unprofessional. My overall impression, this man is a spoiled child trying to play doctor. I have since seen a more experienced arthritis doctor in the area and he was amazing.
1.0 Rating
November 10th, 2015
Nearby Doctors

Dr. Robert Holmes Jr is similar to the following 3 Doctors near Pollocksville, NC.

Dr. Bonnie Goodwin

Hematology and Oncology, Internal Medicine, Medical Oncology

Pollocksville, NC 0.01 mi