Rate Now
Share Your Experience
Have you seen Dr. Robert Parke?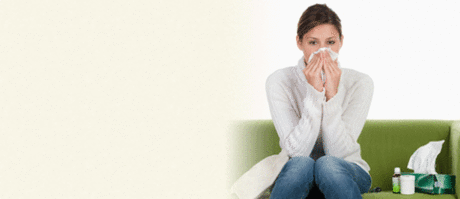 Home Allergies
Get the facts about indoor allergies, including symptoms, common allergens, and doctors who treat the condition.
23 Ratings with 8 Comments
5.0 Rating
September 18th, 2017
great
5.0 Rating
March 11th, 2016
I had a thyroid nodule removed by another surgeon. It turned out to be cancerous and I was sent to Dr. Parke for a completion thyroidectomy. He addressed all my questions and concerns and, most importantly, did an effective job in treating me (none of the negative side effects that can be associated with thyroid surgery). He's a highly competent surgeon.
5.0 Rating
January 9th, 2015
Highly Competent ENT Surgeon
5.0 Rating
January 12th, 2014
Patient of almost 20 years
Dr. Parke is a person who is interested in the people he meets. This , not only, includes his patients ,but also their family. He either reads his notes very well or has a fantastic memory. One finds him quite positive and straight forward. I consider Dr. Parke a innovative man in his, but also a person you can trust.
5.0 Rating
September 7th, 2013
Great results
Bottom line: Do not hesitate to have Dr. Parke as your thyroidectomy surgeon, he is fantastic. Routine blood work earlier this year indicated thyroid issues, so I visited an endocrinologist for additional diagnosis. Several biopsies later and it was confirmed I had papillary carcinoma. Additionally, there was a large cyst adjacent to my thyroid. The endocrinologist was not particularly concerned with the cyst since she could not get any good samples from it. Nonetheless, I was referred to Dr. Parke as the next step in my carcinoma treatment. Within minutes of meeting Dr. Parke and his initial consultation, he was adamant the cyst was directly related and had a high probability of being cancerous as well. In light of the potentially problematic nature of the cyst, and despite having been told there was no immediate danger because papillary carcinoma is traditionally a very slow acting cancer, Dr. Parke slotted me in to the next available surgical opening - a short week after my first visit with him. Surgery went without complication and my recovery time was truly minimal. Aside from a general stiffness in my neck and the tightness of the stitched area, my discomfort was very minor after the first couple days. Swallowing was somewhat painful for a week or so, but that was completely expected due to swelling and the fact that my neck had just been operated on. I did not require any pain medication after the first two days at home. As part of the follow up radiation ablation treatment, the director of nuclear medicine at Methodist Hospital, Dr. Ron Fisher reviewed my scan results and made TWO unsolicited comments that Dr. Parke had done an amazing job and that there was the absolute minimum of thyroid tissue left after surgery. Neither statement was prompted nor had we mentioned Dr. Parke at all in conversation previous to his compliments. Needless to say I was thrilled Dr. Parke had set me up so well for my future. I asked Dr. Fisher for his permission to use his name in this review and he expressed again how good a job Dr. Parke had done. Prior to deciding on Dr. Parke for my surgery, I had read reviews and seen that he was rated very poorly online. I was understandably uneasy, but having dealt with him, there is nothing to worry about. Admittedly, his is rather up front and will not pull punches regarding your diagnosis or his plan of action, nor of his expectations of you as a patient. However, he was more than willing to take the time to answer any questions I had, and to provide different viewpoints until I was satisfied with his answers. Both he and his staff were incredibly patient and willing to help in any way possible. Do not take his bluntness and confidence for indifference and arrogance; Dr. Parke will tell you what needs to be done and will do just that. He may not give you the answer you want to hear or rephrase what he is telling you to mask the severity, but he will be straightforward and honest and will pursue the best path forward.
1.0 Rating
March 22nd, 2012
Dissatisfied Patient
03/19/12 I am a current patient of Dr. Robert Parkes, who had a total thyroidectomy this year. The experience I have had with him is that of pure unp ...
1.0 Rating
September 16th, 2011
DO NOT GO TO HIM!!
I went to Dr.Parke after researching several ENT specialists to perform my parotidectomy. Dr.Parke made the surgery sound so simple and stated that I would have a FULL recovery and look exactly the same, however, this was NOT the case. I am 26 year old female who 3 months post surgery not only has significant pain on the right side of my face, but also has not regained my chin movement back making me look awkward when I smile- not only has the surgery hurt me physically but emotionally. My self confidence has gone down the drain- I refuse to take pictures ever. He LIED to me and stated things would be fine within a month BUT they were NOT. DO NOT go to him. He just wants your business!!!!
1.0 Rating
December 31st, 2010
5.0 Rating
July 5th, 2017
1.0 Rating
October 19th, 2016
5.0 Rating
August 23rd, 2016
5.0 Rating
May 22nd, 2016