Rate Now
Share Your Experience
Have you seen Dr. Robert Poston?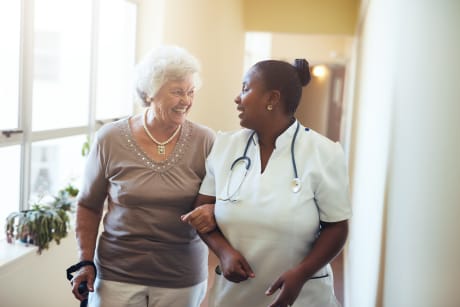 Arrhythmia
Get the facts about arrythmia, inclding the types, symptoms and causes.
Quality Rating
Highly Satisfied
31 Ratings with 15 Comments
1.0 Rating
August 18th, 2017
GET ANOTHER DOCTOR
5.0 Rating
March 14th, 2017
Great communicator
5.0 Rating
November 18th, 2016
Dr. Poston is an excellent heart surgeon and wonderful human being. I had robotic by-pass surgery and it went very well. Dr. Poston came everyday to see how I was doing . I also liked that he did not make the surgery an emergency. I am very pro active with my health care, and I was very fortunate that I had Dr. Robert Poston to do my surgery.
5.0 Rating
November 8th, 2016
At ease with a complicated case
My surgery was an emergency and complicated by other underlying conditions that became apparent after the surgery. Not only is Dr. Poston a highly skilled surgeon, but he is a kind, compassionate, and caring person. With his surgical skills, he repaired my mitral valve and did a triple bypass. My other conditions required several specialists and I requested Dr. Poston to be the doctor in charge since I have such confidence in him. He coordinated the whole team to oversee my recovery
5.0 Rating
June 27th, 2016
After researching and visiting several hospitals in Phoenix, my husband and I decided to drive to Tucson to meet Dr. Poston in order to correct his valve problem. To make this short, I can assure anyone that Dr. Poston is a most caring and professional doctor. The surgery went perfect, recovery was impressive, and my husband is 100% after a few months. One day in ICU and out of the hospital in three days! No complications. What a difference from the horror stories from friends who have had open chest surgery that too YEARS to recover, if at all. I have to mention that Dr. Poston was always available before and after the surgery, to answer any questions and to give us, the family, peace of mind.
Doctor's Response
This story nicely illustrates the medical profession's growing respect for patient autonomy. A provider's advice about where to go for surgery is important, but it is not the only piece of information that patients and their families are considering nowdays. The internet and "word of mouth" provide information that many families act on. This case provides an excellent example - the referring provider was not the one that referred this patient to me. A "self-referral" - the patient contacts my office and a second opinion is arranged - is possible in most cases.
SHOW
5.0 Rating
June 5th, 2016
Obviously passionate
This surgeon gave me his cell phone number and invited me to call 24 hours a day seven days a week. I have asked several friends and never seen that happen from a surgeon. I know that surgeons are busy but they are the ones that family members want to talk to the most. I took advantage of this option and we were able to avoid a real mission to the hospital after hospital discharge by talking things over on the phone. I also emailed him and got a response within a few hours on several occasions. This is obviously a surgeon that is passionate about what he does.
5.0 Rating
June 3rd, 2016
Patient
Very caring physician. Spends a lot of time and effort trying to understand things from the patient's perspective. The whole rationale behind his robotic program is to do what his patients want.
5.0 Rating
July 25th, 2015
Amazing Surgeon
This surgeon is awesome. If you must have heart surgery, this is the surgeon you want to do it. If you are a candidate for minimally invasive robotic surgery then Dr. Poston is an absolute must. I traveled out of state to attend Dr. Robert Poston. I had successful emergency minimally invasive CABG. It is still major surgery but they do not have to split your sternum, stop your heart and put you on a machine to take over duties for your stopped heart. I was in another hospital previously among patients who had Open Heart surgery and I could tell by their degree of pain that the road to recovery was going to be lengthy, very painful, and more involved. I also succumbed to my vanity as a woman and did not want the prominent sternum scar in the middle of my chest so I declined the Open Heart procedure as I wanted to seek a second opinion for the minimally invasive procedure. When I advised the surgeon at the time of this, she said the minimally invasive procedure was too dangerous, and they did not offer it, or condone it. However, she had never performed the procedure so I wasn't going to take her opinion as gospel. I wanted to speak with a surgeon who actually performed the robotic procedure and not just a few times here and there, but a surgeon who has performed this procedure hundreds of times. The best of my research came up with Dr. Robert Poston. He viewed my angiogram and confirmed that I was a candidate for the minimally invasive robotic procedure. As I write this review I know it was the best decision that I have ever made in my life, a risky one travel-wise, given my condition, but for me it was worth the risk. Immediately after surgery, I had no more Angina. The day of surgery and the second day were rough, pain wise. The third day was much better and thereafter mostly good with some curve balls. Day 12, I no longer required daytime over-the-counter pain med just a Percocet at night and I don't anticipate that need in another 5 -7 days, moreover, I only need to wait 2 weeks from surgery to drive. I am no longer retaining water, I can see the bones in my feet, and no more cankles for sure now, no scar running down the middle of my chest. It really does get better with time. This may be TMI but I often wish I knew of other people's experiences prior to my own surgery. I think it provides a bit of guidance in a broad sense even though everyone's experience is different. On that note I offer a tip to the ladies out there: if you are a menstruating woman and have the luxury of scheduling your surgery, I would do so well before your period. That time of the month just makes recovery very cumbersome. Also the indentation scar under your breast (they go in there) goes back to shape, although it isn't visible anyway unless you pull up your breast. I was still quite concerned about this but it is taking back its shape quite nicely now and the little scars on that side are healing nicely too. One more thing, I find over the counter Advil to be more effective than Percocet but it does not last as long as Percocet; I found Percocet helpful for sleeping through the night with pain relief. I found that Advil Liquid gels work better than the tablets, the difference is significant. For the out-of- state folks like me, whatever you do, don't go to the little pharmacies in downtown Trenton. Go to Walgreens on Nottingham in nearby Hamilton. Apart from the aforementioned, another quality that sets Dr. Poston above the rest besides his skill is his approachability and the pride he takes in his work. How many surgeons express pride about the quality of the scar from their incision? He is accessible and answers every single question that you have and if you forget a question you can always call him on his cell phone and get your answer then. He really puts you at ease. This Catholic hospital does not make excess a priority. It is very basic and the neighborhood is economically challenged. However, if your health is your priority then those things will not matter. The talent and expertise in this hospital is what is most important and you will find that in the Cardio-Thoracic surgery department at St. Francis Medical Center. The whole team has a wealth of outstanding expertise, from Dr. Poston, to Dr. Seinfeld to Dr. Sharif, et al, you will be in excellent, highly skilled, hands.
5.0 Rating
October 23rd, 2014
5.0 Rating
August 16th, 2014
A great doctor and listener
I found Dr Poston through a referral made by my cardiologist when it was determined that I had 100% occluded RCA. Dr Poston took my case and performed a robotic CABG that restored a quality of life that I'd lost two years earlier. His expertise got me back on my feet in less than half the time that traditional surgery methods would have allowed. I've had surgeries for various injuries and ailments over my 61 years and while most of my doctors were good practitioners, none of the others were as engaging, focused, available and helpful as Doctor Poston was for me and my wife during this very scary period of my life. I thank God that we were living in a city where Doctor Poston was practicing. If I had to have another surgery (God forbid) and didn't reside in the city where Doctor Poston practiced, I would travel to whatever city he practiced in to have him do the work.
5.0 Rating
May 9th, 2013
Excellent doctor
Nearby Doctors

Dr. Robert Poston is similar to the following 3 Doctors near Las Cruces, NM.