Rate Now
Share Your Experience
Have you seen Dr. Robert Friedman?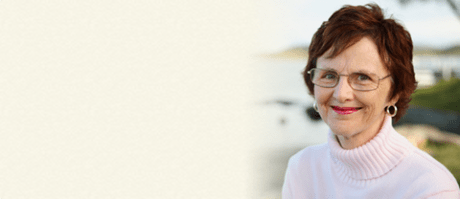 Diabetic Macular Edema
Get the facts about diabetic macular edema, including the different types and the doctors and specialists who treat it.
Quality Rating
Highly Satisfied
54 Ratings with 14 Comments
5.0 Rating
April 8th, 2017
THE REAL THING
3.0 Rating
May 27th, 2015
If you want to be run through an assembly line this is the place for you
Nice office. Nice staff. Spent about 30 minutes being dilated and having my vision checked by junior doctors and about 5 minutes with Dr. Friedman who spouted a lot of information about my condition from a textbook but very little about what is actually going on in my eyes as an individual patient. Absolutely ridiculous to spend over 500 dollars in a factory line and see the boss on the way out. I saw him for a second opinion and realized how much better it was with my usual ophthalmologist.
5.0 Rating
September 16th, 2014
good but it will cost you!
5.0 Rating
April 4th, 2014
All Star Ophthalmologist
The man is brilliant! That should be enough, but he is nice and funny as well. I had a wonderful experience. I know that I have cataracts and frankly, I am terrified. Dr. Friedman sat with me, explained to me what cataracts are, drew me pictures, and even explained that they have lenses that can make me not rely so much on glasses. Think of that...the thing I fear the most can actually make my life so much better. But, more than anything else, it was his manner. He is smart, nice and sincere. I do not want to push it, but I am actually looking forward to my surgery.
3.7 Rating
May 18th, 2012
Excellent Doctor; Ridiculous Charges
1.0 Rating
February 27th, 2012
Money hungry doctor
This doctor does not accept insurance and he pads his bill by performing unnecessary services in his office and you aren't told beforehand about the charges. The wait is over an hour and it's like a factory with patients coming in and out every few minutes. The doctor spends 5 minutes with you and talks with his back to you. He is rushed and just seems interested in getting to the next patient. You get examined by someone else. The office staff is rude and has a bad attitude. I do not recommend Dr. Robert Friedman. He's the worst eye doctor I've ever been to, with the worst office staff.
5.0 Rating
January 3rd, 2012
Great physician
Dr. Friedman always makes me feel like I am his primary concern whenever I'm in the office, even though there are other patients clearly waiting to see him. He is punctual, considerate and gentle, not to mention great at what he does.
5.0 Rating
July 20th, 2011
highly recommended
I would absolutely recommend Dr. Friedman, he takes time & care during an exam, explains diagnoses & treatments to me, and has excellent "bedside manner." His staff are very helpful, friendly & polite, especially when dealing with billing & insurance.
5.0 Rating
June 30th, 2011
I just had an absolutely extraordinary experience in Dr. Robert Friedman's office. I presented with a problem that has plagued me for years and has cost me a fortune in mised diagnoses. Not anymore. I discussed my issues and Dr. Friedman seemed to get it immediately. He talked to me, LISTENED, examined me and then.... discussed my situation!! We both think that he made the right diagnosis and that we are on the way to a cure, but even if it is not successful, it was the best visit I ever had. Dr. Friedman does not take insurance, and I understand why: HE IS WORTH IT!
1.0 Rating
April 27th, 2011
patien
is asking your opinion WE JUST FINISHED A HOLIDAY AND TODAYFIRST DAYBACK FOR DR. HOWEVER I HAVE BEEN HIS PATIENT HE JUST DID A CATERAT ON ONE EYE AND THERE IS STICKING HE TOOOO BUSY TODAY I SHOULD SEE SOMEBODY ELSE...VERY RUDE RECEPTIONIST AND SO HOW CAN HE BE NICE....BESIDES WHEN HE TOLD ME WHAT HE WILL BE DOING HE SAID FOR $3000 MORE HE CANMATCH BOTH EYES...THAT SHOULD HAVE BEEN A HINT TO THE OFFICE AND HELP IN AN EMERGENCY HE DEF DOESN'T CARE ONCE BOTH EYES ARE DONE....NOT MY TYPE OF PERSON OR HELP.
5.0 Rating
January 24th, 2011
I was injured out of the country and phoned Dr. Friedman's office immediately prior to my flight to NYC. I was given an appointment the next day, was greeted by a professional office team and waited only minutes before seeing Dr. Friedman.I am active with a number of hospitals and found Dr. Friedman to be excellent in all respects. He was thorough, explained complex medical terms in plain English and provided some of the best treatment and advice I have ever seen. Overall, an excellent experience.
5.0 Rating
January 25th, 2010
A 20+ YEAR PATIENT'S VIEW
I met Dr. Robert when I was in my teens and have travelled from NJ to NYC to see him religiously over the years. He has guided me through contacts, laser eye surgery and for the last 10 years, monitoring potential glaucoma indicators. As a man, he is a phenomenal person. As a doctor, he is even better. He has cared for my entire family and remembers us personally as well as professionally. There is not enough good to say about him or his staff. They are the best!