Rate Now
Share Your Experience
Have you seen Dr. Robert Marks?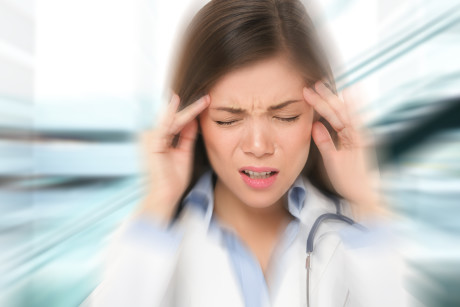 Migraine
Get the facts about migraine headaches, including the different types of migraine and migraine triggers.
Quality Rating
Highly Satisfied
21 Ratings with 10 Comments
5.0 Rating
September 12th, 2016
Answered Prayer
I had been trying to find help for my multiple conditions. Not just more drugs, but real help. But, I didn't want to stroke out in pain while we figured it out. Notice the word "WE". He doesn't think he is all knowing, or as we in the pain trenches call it, he doesn't have the "God Complex" He is the one you see. He listens, he researches, and he is trying to find ways to help you get better. To be the best you can be with the conditions you have. He even works with my PCP.
5.0 Rating
March 10th, 2016
Dr Marks is brilliant many doctors are brilliant but Dr Marks is able to apply it. His bed side manner is capturing where one sit there In Awe cause he explains things in very much layman terms. He will explain about what is your ailment and lets one decide what one wants done after he explains what can be done. I have been to dozens of pain management doctors and many just give you drugs and Dr. Marks does more he gives you hope and knowledge to with stand ones change of life style cause pain does put a detour. I travel 35 miles to see him. He is wonderful, what more can I say. He is so special and I am happy he was put in my path in my journey.
5.0 Rating
October 19th, 2015
FIVE STARS ???? YES, ITS ALL TRUE !!!!
I was extremely skeptical to see the doctor because every review site had 5 star rating for him there was not one in all of them that was even slightly disappointed with Dr Marks. This made me think he spent all of his of time on a computer or his staff did or had a very large family. Well I can honestly tell you I am NOT related to him or anybody that works for him I have been in pain management for 6 years and this is the first time in six years that I had a one hour first appointment. I always see on my explanation of benefits from my insurance that the doctors always bill for a 45 minute NEW patient exam . But as everyone knows sadly you're lucky if you get 5 or 10 minutes with these jerks before they either treat you like a junkie or make you jump through hoops , while they bask in the power trip of having your life and your livelihood in their hands . Dr Marks is not one of those guys. He explained things to me that none of the six other doctors I've been to on my search for my match have explained to me. He is a breath of fresh air I only wish I could clone him and put him in every office and nobody would be in pain anymore. I have already referred 6 people to his office and all of them have called me afterwards and thanked me.
5.0 Rating
October 10th, 2015
HE IS THE BEST, THE REAL DEAL!!!
Actually spent one hour with me. Actually touched me. That's something a Pain doctor has never done in any of my appointment s or exams??? DrMarks listens. He doesn't expect a pain patient of 5+ years to not know the names of exactly what has worked for him and exactly what has not worked for his pain. You don't have to play dumb with this doctor. He actually wants to hear your medicine history . So he will not waste any time re-scripting meds that do not for you. What a concept. Other docs have always treated me like a junkie just for remembering the Names of the medicines I've been prescribed over the years. But they expect me to remember all he anatomical words , diagnostic language , and test results? . Well , your search is over. You have finally found the doctor that listens and cares. Also he's pretty darn smart and has ideas I had never heard suggested as culprits to my pain.
5.0 Rating
September 29th, 2015
He's real , he's really real !!!
I am happy to report that DrMarks is the real deal after all. I had the pleasure of his company for over an hour as he went point by point thru my mountain of records. Stacks of diagnostic reports , lab reports and my new patient papers for his office. I must say, I have never seen a lot of those questions on any paperwork before. It was my first sign that this time , this doctor was going to be different. Seeing every doctor before him claim spending 45+ minutes examining me on our first appt but truly spending only 5-10minutes. DrMarks is a breath of fresh air.
5.0 Rating
September 14th, 2015
5.0 Rating
October 10th, 2014
Excellent doctor!
5.0 Rating
December 19th, 2013
Highly Recommend Dr. Marks
A couple of weeks ago, I woke up with intense back pain. It was just days before my 3-year-old son was scheduled for surgery, so I had to get better fast. Dr. Marks was great. He took the time to listen, and talk about my options for treatment. And, his plan worked! Thanks to Dr. Marks, I was able to be there for my son. I highly recommend him!
5.0 Rating
July 6th, 2013
Dr. Marks Cares!
Dr. Robert Marks cares! After my mother visited two other doctors, on a friend's recommendation, I brought her to see to Dr. Marks. And after taking the time to examine her and really talk to us, he was able to get to the root of her problem. Immediately, she felt complete relief. And unlike the previous doctors, the office had their own in-house "procedure suite" which saved mom quite a bit of money by not having any outside fees or additional co-pays. Dr. Marks is the best of the best!
5.0 Rating
July 27th, 2017
5.0 Rating
December 6th, 2016
Nearby Doctors

Dr. Robert Marks is similar to the following 3 Doctors near Austin, TX.