Rate Now
Share Your Experience
Have you seen Dr. Robert Schall?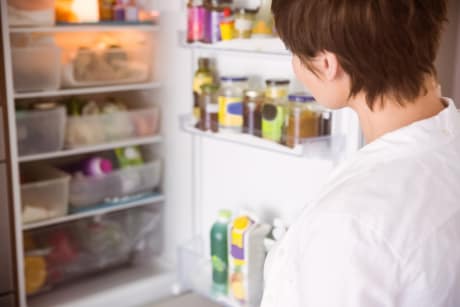 Binge Eating Disorder
Get the facts about binge eating disorder, including symptoms, causes and related conditions.
Quality Rating
Highly Satisfied
25 Ratings with 10 Comments
5.0 Rating
October 20th, 2016
Fantastic Doctor
Dr. Robert Schall is a very caring Doctor. He will listen to your concerns and take everything you say serious. He really knows his field and is very good at his job as a Doctor. The staff is very caring and thoughtful to there patients. If your looking for a Great Doctor look no further, Dr. Schall is that and more!
1.0 Rating
May 12th, 2016
Disappointed
Would not recommend going here! Dr. does not care about your pain level! Gives you meds for your problems that will help in long term but at the moment your screwed! Have no idea when I am suppose to return for a follow up. Schedule at appointment for a Mammogram have no idea what that has to do with my ulcer at this point and time.This is a family doctor that did not care about level of pain at all! No follow up visit was scheduled at all. This is way I don't trust doctors they fail to listen. Guess I will figure it out on my own.
1.0 Rating
December 23rd, 2015
5.0 Rating
September 5th, 2014
Great Doctor
He is a pretty awesome Doctor. First Doctor I been to that isn't in a rush to get his patients out the door. U have concerns and or questions he will talk and answer. Bedside manners are awesome. I been to a lot of doctors and most very down right rude. And because I am young they all acted as if I was out to get a script to get high on. As Dr.Schall actually seems as if he believes me on issues. I take all 3 of my kids there now and amazingly enough he didn't go crazy. I have never had a problem getting in most times the same day or within a couple days depending the issue. I seen a bad review and so not true. I have been going to him for a few years so far the best Doctor in Hillsdale Co. Yes sometimes the wait is longer then expected but come on some patients may take longer for maybe just maybe they have questions and concerns as well. You want a push you out the door not so caring Doctor go somewhere else. Its always been clean and the staff is awesome as well. I do miss Eve I do believe that was her name. Always had a smile and very nice. This new receptionist isn't bad though I don't think I have ever seen her smile. She is nice for the most part. I definitely recommend this Doctor for both children and adults.
5.0 Rating
February 15th, 2012
1.0 Rating
November 18th, 2011
what a joke
first off the receptionist isn't very attentive to detail. she scheduled our appointment, then called back within the hour asking what time she had scheduled the appointment for. something that SHOULD have been documented AS SOON AS it took place. the wait in the waiting room wasn't bad, but waiting for the doctor was another story. once he FINALLY came in he second guessed his initial diagnosis(TWICE). also told us to come back in IF our child looked jaundice and had us make our next appointment in which we later found out was for him to check for jaundice. why tell the parents to keep an eye out for it if you're just going to have an appointment anyway. the staff couldn't find records of the hepB shot so they seemed to think they would give it to him the next time he came in. NOT SMART OR PROFESSIONAL TO OVERMEDICATE A CHILD! called to cancel appointment and was later called by a nurse in which we returned her call. took 3 attempts to contact her to FINALLY have her call back. only reason she called was due to us saying we were going to find a different(professional doctor and staff). the rooms were outdated. there were washers just laying on the window sill so a kid could pick it up, put it in its mouth and choke on it. a telephone jack or other electrical adaptor just hanging by the wires in the wall. the paper roll of paper for the patient table just laying open on the floor with the side the patient sits on out to the floor, so whatever it comes into contact with the patient has to come in contact with. Aaron was the ONLY decent one to deal with.
5.0 Rating
June 17th, 2011
Wouldn't go to anyone else
Dr. Schall always has time to take with me and my children. He will listen as long as we feel we need to talk and answer any questions we may have in language that we understand. He isn't scared to cut up with my kids, which puts them at ease. He doesn't just write a prescription and send you on your way. He takes time to get to know you and what you are looking for. The nurses are kind and caring. Eve, the receptionist, makes it a point to know you by first name basis and help out in any way to make your visit better.
5.0 Rating
April 14th, 2011
Review from far away from Portland Oregon
5.0 Rating
November 14th, 2010
Very Caring
5.0 Rating
January 15th, 2010
Dr. Schall is my family physician. He spends as much time as needed with me and my teen boys listening to our concerns and discussing possible solutions. He is very prompt and makes sure to schedule follow ups. He also isn't a prescription freak like most doctors. He will gladly write you one, if that is going to be what helps you but he doesn't push one off on you for every little thing that comes along. My boys have a sense of humor and he isn't posh enough that he can't joke around with them. I love this Dr and can't say enough good things about him. Also his staff if great. Eve (his main receptionist) is extremely friendly and timely with making appts. and handling your calls. Again, I wouldn't willingly go to any other doctors office.
4.0 Rating
September 21st, 2017
5.0 Rating
August 24th, 2017