Rate Now
Share Your Experience
Have you seen Dr. Robert Shargani?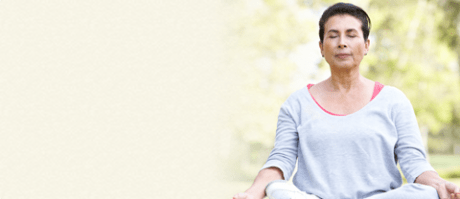 COPD
Get the facts about chronic obstructive pulmonary disease (COPD), including symptoms and complications.
Quality Rating
Highly Satisfied
24 Ratings with 12 Comments
5.0 Rating
December 15th, 2013
Thanks and happy new year Doc
I want to say that I am having my Grandma with me for this Christmas, Dr. Shargani ordered all needed x-rays the first time she told her about her symptoms which revealed to be caused by cancer, she is fine and cancer free now because of the early diagnosis by Dr. Shargani and the great surgeon the he recommended.
5.0 Rating
August 8th, 2013
I am a diabetic patient and my sugar was not controlled despite being seen by a specialists. I knew Dr. Shargani as he is the doctor for my mother in a Nursing home and I was very happy with his care giving to her. I decided to give him a try and since I am fallowing up with him in his office thanks to his changes in my medications my sugar is being much more controlled.
5.0 Rating
July 4th, 2013
good dactor
5.0 Rating
May 19th, 2013
Dr shargani is one of the besr doctors in knowledge, and he is no chaep, I was in his office when the kid was jumping from one chair to another crying and playing with the small glass decorating glass pieces on the table. the mother was not paying attention to the secretery request to take the son out to calm him and all off us in the waiting room were feeling uncomfortable. Dr shargani just told her not to come to his office again with the baby if she can not control the kid cause it makes danger for the kid and makes strees for other sicks in the waiting room
5.0 Rating
November 15th, 2012
Too bad u can't move to florida dr. shargani lol
I think Dr shargani is the best Dr i've ever been to, he is courteous, funny very smart and he cares about his patients, he also doesn't take crap from anyone but dont hold that against him thats what makes him a good Dr. and to the woman with the kid playing with the water cooler, he shouldn't have been touching it and u should do better parenting and teaching ur child not to touch what isn't his , so good for u dr shargani. It's a peaceful office and should stay that way it's where the sick go to heal....so u all soon...
5.0 Rating
August 28th, 2012
very caring
5.0 Rating
May 8th, 2012
short waiting time, nice doctor
5.0 Rating
November 28th, 2011
very good
I took my husband to see Dr. Shargani rescently and I have to say that the doctor is very good. We were looking for a new doctor after we moved to the bronx and Dr. Shargani is a great fit. His office is clean and organized and he sees us within a couple of minutes of our arrival. He jokes with us and makes the visit a very enjoyable one. Very good doctor.
5.0 Rating
November 3rd, 2011
Dr.
He is excellent physician and knowledgable master.
5.0 Rating
October 5th, 2011
Great Office!
5.0 Rating
September 23rd, 2011
very good