Rate Now
Share Your Experience
Have you seen Dr. Robert Slotnick?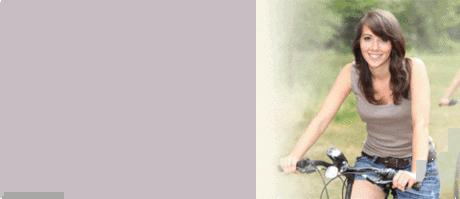 Endometriosis
Get the facts about endometriosis, including symptoms and parts of the body that may be affected.
27 Ratings with 13 Comments
1.0 Rating
August 23rd, 2016
No answers, rude staff, unprofessional
5.0 Rating
March 3rd, 2016
I absolutely love Dr. Slotnick. When I went into preterm labor at 24 weeks I was terrified. But once I met Slotnick he eased my mind and made me feel safe. He treated me and my baby wonderfully and always spent time talking to me when I had questions and concerns. My baby boy is now healthy and almost a year and a half. I have read bad reviews about him but from my personal experience I wouldn't have wanted anyone else taking care of me and my unborn child. I hope when I am ready for another baby that Dr. Slotnick is still available.
1.0 Rating
August 12th, 2015
5.0 Rating
December 23rd, 2014
Life Saving!
Dr. Slotnick actually saved my life and so I think very highly of him. I was in the hospital for two months and whenever he came to see me he updated me of my situation in a very caring manner. He never frightened me but told me of the scary things that could happen to me in a very professional manner. I would recommend him to anyone as in the end he had to save my life during a very complicated delivery. Without him, I would not be here.
5.0 Rating
March 15th, 2013
Great Experience
He is straight and to the point and has a great bedside manner, really relatable. I was diagnosed with Vasa Previa and later Placenta Previa. He understood my concerns and worked closely with my OB Doctor to ensure I was comfortable every step of the way and answered all of my concerns. I really like this doctor, hope everyone else does too.
5.0 Rating
March 13th, 2012
Fantastic doctor well worth the wait
Dr. Slotnik was personable, related well with me and my husband, explained everything very clearly and in a manner that understood our concerns, and was reassuring. His empathy is obvious and genuine. His expertise is well worth any wait in the office we experienced.
5.0 Rating
October 12th, 2011
Absolutely amazing experience
Dr. Slotnick is a phenomenal doctor. He is amazingly patient, and his bed side manner is absolutely excellent. He has honest empathy for the things his patients are going through, and treats them with absolute respect and kindness. I am absolutely positive that had I gone with another doctor during my medical procedures regarding a loss of pregnancy, my healing process would have much worse. He called daily after my procedures to check on me, and called literally 20 minutes after test results came in. Anyone going to visit the doctor no matter how unfortunate the circumstances should count themselves lucky that they have such an amazing and skilled doctor taking care of them.
5.0 Rating
July 26th, 2011
Very caring!
Dr Slotnick is one of the two doctors I saw after my water broke at 24 weeks. He explained everything in clear English, he never spoke down to me, and answered all my questions. He came in the day my son was born (even though it wasn't his week) to make sure I was okay. Weeks after my sons delivery he saw me in the hallway, came up and asked how my son was, gave me a huge hug. I saw him checking on his NICU babies quite often. He is a person who truly cares about his patients, he sees them as a person and not a paycheck.
1.0 Rating
December 29th, 2009
WORST DR. I HAVE EVER SEEN!
Dr. Slotnick attempted to milk my insurance for money requesting that I come in weekly for the duration of my pregnancy for unnecessary vaginal ultrasounds. (I have great insurance and this occurred at 12 weeks). I originally went to him to have my baby measured which came out perfect and normal. Despite this he insisted I come in weekly "to see the sex and watch everything". I consulted with three OBGYNs including my own and two nurses. All agreed this could possibly harm my baby by exposing me to bacteria each week and was completely unnecessary. His office staff are a whole other story they define UNPROFESSIONAL! One screamed and cursed at another "get out of my work space"! And they had a verbal (with foul language) argument in front of us. My husband walked out. Dr. Slotnick lied to me and said that he would accomodate my work schedule and see me after 4pm. When the secretary asked him he declined and told her to schedule me between 10 and 2. I have never been in such an unprofessional, unethical office. I left crying and felt violated. Please choose a different Perinatologist. Do not patronize this buisness for the sake of your baby!
3.7 Rating
October 29th, 2009
I have two problems; one with the doctor and one with the overall professionalism of the office. The staff in this office have been rude to me and my family. It has never been explained to me that there are no "guarantees" in which doctor that you have your appointment. I have always seen slotnick and for a major appointment Oki showed up, I had no idea who he was and because they had spent a lot of time on the babys heart for the ultrasound because of his position was very upset thinking that there was something wrong with my baby when another doctor showed up that I had no idea who he was. I called the next day to speak with Slotnick and was told by the receptionist, rudley that they can't guarantee that I can see one doctor or antoher. I have never been told that. I believe that people could be a little more sensitive and understanding, especially when some of us have been through enough already. Slotnick is very caring and has a great bedside manner; however when I spoke to him the next day he said he would be there for my next appointment after I discussed my concerns and other needs. Once again I traveled 130+ miles, sat in the waiting room for an hour and then was seen in the office for 5 minutes or less by Dr. Oki. I was very upset. I should be able to request who I am comfortable with. Also no one informed me that my mother and mother-in-law (who was promised to see the baby by Slotnick)would not be allowed. I was also rudely informed that my child was not even allowed in the waiting room. If I would have been informed of these "rules" before a 2.5 hour drive, there could have been other arrangements made.
5.0 Rating
July 14th, 2009
Spectacular!!!