Rate Now
Share Your Experience
Have you seen Dr. Robert Stulting?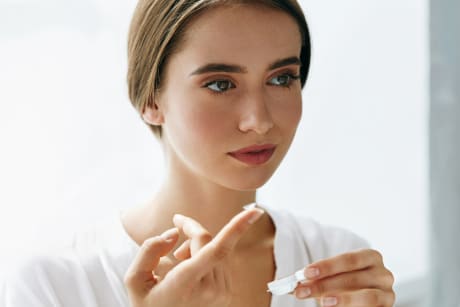 Contact Lens Care
A complete overview of what you need to know about your contact lenses.
Quality Rating
Highly Satisfied
21 Ratings with 11 Comments
5.0 Rating
March 23rd, 2017
Cataract surgery
I highly recommend Dr. Stulting. My cataract surgery on both eyes went great and my vision is now excellent. I was very apprehensive about the surgery because I had had a retina tear in each eye in my past. I was referred to this doctor because I feared complications and my optician said Dr. Stulting is the doctor to go to for high risk cases. Under his care I had a very positive outcome. I want to thank Dr. Stulting for being such a skilled physician.
5.0 Rating
January 10th, 2016
5.0 Rating
April 19th, 2015
5.0 Rating
August 3rd, 2013
If you care enough for the very best, you'll put up with the rudeness
He has been downright rude when I've asked questions, but -- like an obstetrician I had many years ago who was awful in the office but wonderful and caring during delivery -- during both of my cataract surgeries at Emory and a ZAG laser procedure at Woolfson, he was kind and considerate while actually performing medical procedures, and that's when it matters. Like those who feel privileged working with him, I will suffer through the bad manners for someone who knows what he is doing.
5.0 Rating
May 8th, 2012
The man!
Dr Stulting has a lack of bedside manner, BUT he is one of the most qualified doctors available. Check out his real credentials, not some whiney cry baby rating website. If you want your hand held, join a dating service. If you want the best front of the eye guy, see Dr. Stulting. My down rating was for the staff when he was at Emory.
3.7 Rating
March 9th, 2012
Great doctor
My opthamologist in Dallas TX who was also a professor of opthamology at University of Texas Southerwestern Medical School, referred me to Dr. Stulting when I moved to Atlanta, so I know unequivocally that he is the very best. My first visit was an entirely too-long wait, 1 hr. 45 minutes,and the excessive wait does make you feel diminished as a person, but the second visit was better. I can see that his "bedside manner" isn't for everyone, but I don't mind taciturn as many doctors, esp. surgeons, tend not to be chatty.
5.0 Rating
January 11th, 2012
5.0 Rating
September 21st, 2011
Great Doc
Was referred to Dr. Stulting by my regular eye Dr. Blume due to an infection in my cornea. This was an emergency and Dr. Stulting agreed to see me immediately. In my opinion he is the finest cornea specialist in the buisness. Proffessional, accurate and caring. I have no health insurance and he has made my many visits affordable. In these days where most service providers seem to be out to take your last dime, Dr. Stulting is proof that understanding and true concern for his patients welfare is of top importance to him. I am so thankfull that Dr. Blume knew him and took the time to call him personally to get me in within an hour. It may have saved my eye. I recommend Dr. Stulting to everyone and consider yourself lucky to have such a fine Dr. treating you.
1.0 Rating
August 8th, 2009
Please do not use this doctor. You will regret it. He is condesending and pretentious. He is extremely rude, doesn't listen whatsoever, thinks he is god, and terrifies his students into silence. He left me in tears for days and was completely wrong. He believes his time is far more valuable than yours and is in the habit of making his patients wait more than 4 hours to be graced by his presence. He is rude and has zero bedside manners. He may be well educated but that in no way translates into a good doctor. He is a disgrace to Emory's good name and something should be done about his attitude towards his patients. I have been sick since childhood and I can spot a good doctor versus a bad doctor right away. I wouldn't recommend him to treat my dog much less a family member or friend. Do yourself a favor and steer clear of this guy...you will regret it if you don't.
1.0 Rating
July 15th, 2009
The care of patients
The bedside manners of this doctor are absolutely horrible and I think they need to be addressed to a higher level so that this doctor can change his attitude in the care of patients. I know he is very qualifed but, I would never recommend him to anyone. There are many other doctors to help and care for us.
1.0 Rating
March 17th, 2017