Rate Now
Share Your Experience
Have you seen Dr. Robert Sutherland?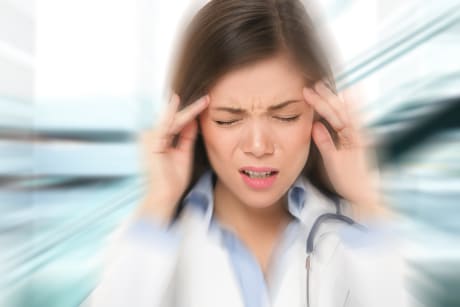 Migraine
Get the facts about migraine headaches, including the different types of migraine and migraine triggers.
64 Ratings with 17 Comments
5.0 Rating
September 25th, 2017
Nice & Intelligent
1.0 Rating
August 6th, 2017
They treat you like cattle!
First time I went to his pain management office, I expected to meet Dr. Sutherland nope meet his Nurse PRA. Jan Smith. She is very rude to patients, prescribes meds and tries to get you to take methadone, Morphine. When you have a procedure done is when you meet the Dr. after you wait over 2hrs. to be put in the hallway by the procedure room. He would know more of what the back of me then my face during this time he puts the needles in goes to another room to work on another patient. Then three or four days later you have to go sit for an hour at the office to be seen by Jan. She screams at you, talks about other patients to you, so you know she talks about you. My last time I was supposed to have procedure I left after waiting 2hrs. then told their was eight patients ahead of me, I had my IV removed and left. They wouldn't see me any more. You are treated horribly. If you are wanting pills you will put up with this.
1.0 Rating
May 23rd, 2017
1.0 Rating
February 2nd, 2017
1.0 Rating
September 3rd, 2016
Rip off - huge Etmc Bill
Had a genicular ablation at ETMC for knee arthritis. Got a ginormous bill from East Texas Medical Center for over THREE GRAND!!!! Etmc check in lady (Glenda) and her boss (Paul) claimed that this procedure is "covered by (my) insurance." What a bunch of liars! It's "covered" by insurance but I still got charged above and beyond the covered portion. Don't fall for this doctor's or his OR staff quackery. And to add insult to injury, they treat you like they are doing you a favor that they are treating you. Had to wait over two hrs Til Sutherland showed up. Both Glenda and Paul flat out lied to me and wife. Next time ill just take my business to trinity or spine joint hospital.
5.0 Rating
August 2nd, 2016
Excellent
1.0 Rating
July 6th, 2016
Dr. Sutherland has a negative attitude when it comes to patients wanting and needing their meds. You have to keep calling and then if they get mad at you they tell you to find another Dr. "he doesn't need you as a patient he has more than he can fit in his schedule". this is what I was told by his office, not very nice to say to some one that is hurting and need to see the Dr.
5.0 Rating
April 28th, 2016
1.0 Rating
December 24th, 2015
THE WORST DOCTOR EVER WHO SAYS OOOPS WHEN STICKING NEEDLES IN YOUR SPINAL CORD
no this dr is the worst. he was sticking needles in my back saying ooops three times. yeah that's what I want to hear. a dr. saying that while working on my spinal cord! also he made me sign a contract that pain managments drs always do now while at the same time saying he would' t give me any pain medications. I have degenerative disk and bone disease and can not walk anymore. I was new to the city and had been with the same dr in other state for ten years who managed my cronic pain. here is the kicker in the contract it said I could not miss an appointment the one he had me sign for him putting me on pain medication, which he didn't do. so I would think that contract null and void. then came the needles in the ooops spinal cord...I had another aappointment with him and have to rely on medical transport, who didn't show up. I called and informed the office as soon as I knew I wouldn't make the appointment because I had also called the transport people and the guy was fifty miles away. he told me he would no longer be my doctor because of missed appointment DO NOT GO TO THIS DOCTOR!!!!!!!!!!!!!!!!!!!
1.0 Rating
December 3rd, 2015
2.0 Rating
October 24th, 2015