Rate Now
Share Your Experience
Have you seen Dr. Robert Tomchik?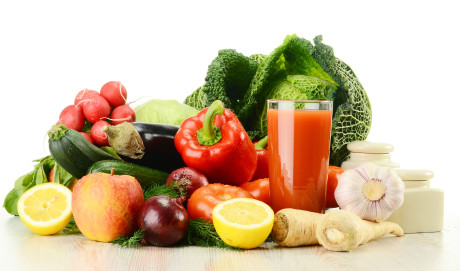 Type 2 Diabetes
Type 2 diabetes is a chronic disease in which your body is unable to maintain a normal blood sugar (glucose) level.
31 Ratings with 10 Comments
5.0 Rating
October 26th, 2016
2.0 Rating
September 2nd, 2016
Dissatified
5.0 Rating
January 27th, 2016
Great Dr. w/ good humor
1.0 Rating
January 25th, 2016
Hope you have lots of cash because his office staff will require an appointment for a hang nail. Money grab central. Be prepared for lots of follow up appointments. Staff has zero accountability and you'll need to sort out your own insurance matters. Office staff is simply taking up space. Additionally, if you ask to have the doctor call you they say he won't call you back!
1.0 Rating
May 12th, 2015
This doctor has the poorest receptionist. Their website clearly states the following: "One of the great advantages to choosing Doctor Tomchik as your doctor is the ability to see him on the same day or at the LATEST the next day." When I called to book a next-day appointment the receptionist said sorry we're booked. So when I mentioned the statement on the website she suggested that I go to urgent care, or wait for the next available appointment which was 4 days away! Not only was receptionist rude but this is false advertising. Glad I found out the true about how this doctor runs his practice!!
1.0 Rating
April 17th, 2015
1.0 Rating
March 19th, 2015
inept staff and doctor doesnt call patients back
I went in for a physical. I received a phone call on 02/23/15 with results of my lab. The young lady who called me told me everything was ok. I didn't think so b/c Dr. Tomchik maintains that I am severely anemic. I asked the caller if she is sure I am ok. She looked at my labs again and quoted me a range that sounded less than ok to me, the untrained professional. During my last physical, I received a call and I was told I was ok too and then Dr, Tomchik told me I am severely anemic in a following visit. Shocker!! I then called the office and requested they mail my last lab results and my previous lab results to me. Gatekeeper advised this can be done so long as I don't have HIV results. I do not, so I was assured labs would be mailed. I wanted to have my colleague read the results. I was told to allow 3 to 5 business days. I waited two weeks and called again. The gatekeeper confirmed my labs were mailed to me and he/she would have them mailed again as a precaution. The labs never came. I called today, 03/19/15 and spoke to gatekeeper again. This time I specifically requested to have Dr. Tomchik call me back to complain about his practice. The gatekeeper promised to personally mail my records to me-a broken promise in the past. I said that is fine, but I still need a call back from the doctor. Gatekeeper then told me Dr Tomchik doesn't call back patients and argued with me when I said that I don't trust the results. I then requested to have a medical release form mailed to me. A doctor who hires inept staff to give out faulty lab results and who doesn't return patient's calls should be put on blast for other potential patients to steer clear. I want out. I will post this message on every single board far and wide. Do less botox and b5 shots and more doctoring of the patients. You people chose the wrong patient to mess with. I drive very far to go to Dr. Tomchik to get crap back in return.
1.0 Rating
March 5th, 2015
Extremely disappointed. I will change pcp immediately. Suggests i find solution on WebMD! won't refer to specialist but provides no articulate reason as to why. Doesn't answer calls, but has his nurse tell patient (after several attempts to get a hold of him) to try over the counter medicine if what he prescribed didn't work, that " yes, he has results, you have x but i can't tell you if that's serious, also can't tell you if that's the cause of your symptoms until next appmnt a week later" could also be Y or Z but didn't test for that, for no particular reason. WTH?! idk if he's incompetent or that he doesn't care about the patient at all. Also, rude staff, who mess up and give you wrong appointment time, then have you wait until he can squeeze you, no apologies but an attitude to top it off.
1.0 Rating
February 14th, 2015
Horrible!!!!!
5.0 Rating
December 21st, 2016
Nearby Doctors

Dr. Robert Tomchik is similar to the following 3 Doctors near Miramar, FL.