Rate Now
Share Your Experience
Have you seen Dr. Robert Wilson?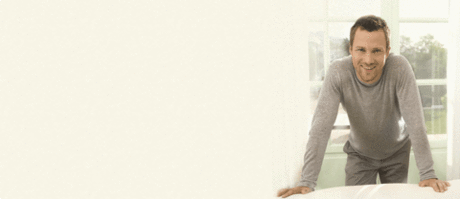 Erectile Dysfunction
Get the facts about erectile dysfunction (ED), including the conditions and medications that can cause it.
16 Ratings with 5 Comments
2.0 Rating
February 7th, 2017
He performed emergency procedure for kidney stones and never came to check on me in the hospital. I had to stay 5 days due to complications. On the 3rd day, I demanded to see him and he stopped by my room for about 30 seconds. Walked out before I could even ask questions. Had to send the nurse to get him to come back so I could get my questions answered. Tried to do the same thing during my follow up office visit. He came in, said a few things and started to walk out. I told him to wait because I had questions.
4.0 Rating
December 22nd, 2016
1.0 Rating
August 4th, 2012
1.0 Rating
January 15th, 2012
Choose another Urologist
Dr. Wilson treated me during an emergency situation, I had a blockage in my left kidney and needed a stent placed ASAP, I would've never chosen this doc to treat me, but as he was the urologist on staff, I was defaulted to see him. He spent 5 minutes with me after he reviewed my ultrasound. He didnt explain what a stent was or anything about the procedure besides that it was an immediate need. I never saw him again until the next day (day of procedure) and that was before I was put under. He never came to see me after the stent placement. He never discharged me from the hospital...that was done by my OB-GYN. He didnt coordinate care well with my OB at all. He never explained to me what I would experience after the stent was placed. He did advise my recovery nurse that I had to follow up with him within a week of the procedure. Once I was discharged from the hospital, I recd a call from his office trying to schedule me two weeks out from the date of the procedure. I told them that's not what Wilson told my nurse and I needed to see him sooner. Both scedulers I spoke to refused to make me an appt bc "it wasn't common office protocall". Finally, I called the surgical line to try to contact him directly in regard to the appt. The answering service got ahold of him and called me back confirming that he did want to see me within a week. The answering service scheduled the appt for me. ...or so I thought. The day of my appt, I showed up at his office and the service person never put my appt in the system!! After extreme confusion and a lot of back room talk between the office staff, I was finally seen by Dr. Wilson that day. However, when I addressed the rudeness and miscommunication of his staff, his only comment to me was "well, I know what is going on". He completely blew off the fact that it took me almost 12 hours to schedule an appt with him and his staff was completely combative the entire time. This is an awful, awful office to deal with. I am actually considering changing docs for the duration of my pregnancy.
1.0 Rating
February 21st, 2011
Dr Wilson should work in the DMV - his personality is better for that
This doctor was UNBELIEVABLY rude and inconsiderate, he diagnosed me with something "that you don't want because its cronic, and your insurance won't pay for it, and there's not much you can do about it" - then proceeded to ask me "what do you mean you are in pain and cannot function!?" in a manner that reminded me of the front desk at Kmart. I would never recommend this doctor to anyone -
5.0 Rating
November 10th, 2015
1.0 Rating
September 23rd, 2015
1.0 Rating
November 24th, 2014