Rate Now
Share Your Experience
Have you seen Dr. Robert Vawter?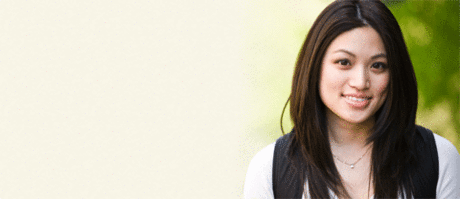 Birth Control
Get the facts about birth control so you can decide which type is right for you.
26 Ratings with 14 Comments
1.0 Rating
March 14th, 2017
Terrible Doctor
I strongly advise other patients to go anywhere else, but not to this doctor. He told me I was too young to have rheumatoid arthritis. He made this diagnosis without ever doing lab work or examining me. He reached this conclusion just by asking a few questions. Turns out, he was wrong and I could have been treated with proper medication much earlier if he wasn't so incompetent and downright rude. Wheeling Hospital should give him the boot because he's not qualified to be practicing at their facility. Don't waste your time, money and effort to see this man. His staff is also extremely rude, definitely not what sick patients need to encounter when they go to see a doctor for help. He should retire and let somebody competent take over his practice.
1.0 Rating
October 26th, 2015
Worst Doctor I've ever seen!!!
At first he appeared to be a caring doctor who said he would get through this 'with me' blah, blah blah. After 2 plus years with him he turned on a dime into a nasty, rude, uncaring, mean, bullying doctor who has a front office girl who is just as nasty as he is. I turned him into the hospital where he 'rents' his space from and talked to MANY people who work in the hospital near him and to many others who saw him in the past. Their stories and experiences were as bad, if not worse, than my own. Please people....don't mess around and go a little further out of the area for a doctor who can truly help you and care for you. I have had doctors who say they go the other way in the hall because they don't want to deal with him. It's sad and scare that someone like this man can be called a 'physician' and people trust him with their lives. He had me on Methotrexate and Humira injections for 2 years only to find out after going to rheumatoid physicians at WVU and Cleveland Clinic that I was wrongly diagnosed.
1.0 Rating
October 6th, 2014
5.0 Rating
April 29th, 2014
Excuse me, do we have the same doctor?
I'm appalled at the negative reviews I read on here! My experience over the past 5 years as a patient has all been positive. Dr. V and his staff have bent over backwards to accommodate my needs (especially when I'm travelling), and they have never been anything but professional. The doc even remembers personal details about me and my family. He is direct, which I like, and he pulls no punches. His treatment of my RA has kept me pain-free and functioning like a "normal" human being for the past 5 years. He told me at my first visit that if I followed his advice "to the letter", this would be the case, and I have done that. Perhaps some of these people just want to have their hand held, or don't participate actively in their therapy, neither of which is the fault of the practitioner.
1.0 Rating
January 25th, 2012
5.0 Rating
January 3rd, 2012
1st Visit with Dr. Vawter
1.0 Rating
February 9th, 2011
I am so glad to see people coming out and telling about their terrible experiences here. I'm not alone...thank you so much and I do support you as well.I have never received an explanation or apology for having a confirmed appt canceled or for being treated so rudely at the office after the very long painful drive, and my husband's lost time from work. I don't ever expect one. Obviously Dr Vawter is encouraging people to come and make positive statements on his behalf. There are some very dissatisfied people and it needs to be told. I stand with you.
1.0 Rating
January 12th, 2011
Maintaining Poor Opinion
I still very much stand on a poor evaluation of this doctor and his staff. I still have heard folks tell me about their bad experiences with him, as well as heard from staff of Wheeling Hospital, that he has a terrible bedside manner and is a poor practitioner. Too bad it's not publicized widely, but I understand why not, as these folks would like to keep their jobs. Value your health and take the extra time to go somewhere else.
5.0 Rating
September 25th, 2010
3.7 Rating
July 12th, 2010
professional and caring
1.0 Rating
July 7th, 2010
Don't waste your time with this practice. They are all rude and very unprofessional. They care nothing about you as a patient or individual. I've seen posts here in the past from others who had a bad experience with him and his staff. I will continue to encourage others to post their bad experiences here as well as contact the State Medical Board, even if the Board does make excuses to say there is no "fault". The Medical Boards are made up of colleagues, so of course they'll do what they can to protect the doctor, not the patient. But,it still goes on record that the doctor has had a report filed against him.I think it would be worth your time to travel a longer distance (anywhere but Wheeling) to see a rheumatologist who is a true professional.
1.0 Rating
June 3rd, 2010
Continual disappointment. The state medical board will always make excuses for the doctors until they're backed into a corner. However, it does remain on record when a complaint has been filed, as I had done, so I would still encourage people to file complaints.I've never received an explanation or apology from an incredibly bad experience, and very rude staff and doctor. Doctors have long ago stopped caring for their patients. Their only interests now are in their liability insurance costs and probably their stock.