Rate Now
Share Your Experience
Have you seen Dr. Robert Waguespack?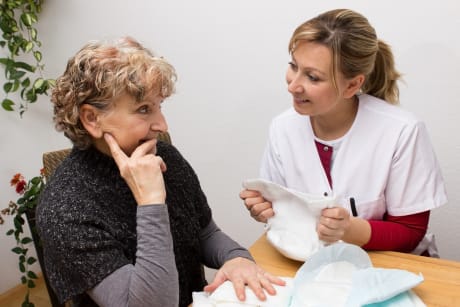 Urinary Incontinence
Learn about the symptoms and causes of urinary incontinence or urge incontinence.
62 Ratings with 29 Comments
1.0 Rating
September 15th, 2017
Look elsewhere for your urology needs.
I had no problem with the staff. However, Dr. Waguespack is one of the most disrespectful, arrogant, and condescending people I have ever had the displeasure of coming in contact with. At the end of our confusing, surrealistic meeting I let him know, I do not, nor ever will, need his advice. I have never had such a disjointed and irritating encounter with a doctor. Unless you have a high tolerance for arrogant, quirky, and abusive behavior I suggest you search for another urologist.
5.0 Rating
February 28th, 2017
urologist
1.0 Rating
February 8th, 2017
Uncaring attitude and denial when there was a complication
This doctor would not acknowledge the seriousness of the complications I experienced as a result of the 2 polypropylene mesh slings he implanted in me. I had to go to UCLA for removal and an additional 3 reconstruction surgeries. I do not blame him for the complications, but his denial of the problem and uncaring attitude was unprofessional and inexcusable.
5.0 Rating
November 14th, 2016
1.0 Rating
March 14th, 2016
Stay away from this office! I was sent to collections without being informed I had a balance. They never sent a statement or called me. My balance was only $7.00 and I had already paid over $300. This office is awful.
1.0 Rating
March 7th, 2016
Best Dr. In Town!
I am in my early 50's and the last thing I want to hear is someone needs to be in my business. This man is very professional, very compassionate, sensitive, understands all aspects of his profession. He metathesizes with your needs and gives you all options available. I had been battling bladder infections off and on for over a year and they were ruining my day to day activities. He is Bakersfield's perfect doctor. I wanted someone who could speak to me in English, be sensitive to my needs, give me my options clearly and simple. I left there feeling like I can get through this - because he makes you feel like you can and he is going to make it all better. Men or Women, he is wonderful!!! Thank you Dr. W!!! Don't leave us!
5.0 Rating
November 26th, 2015
Hoghly recommend
5.0 Rating
September 18th, 2015
Great place. Entire staff is great and makes you feel comfortable and welcome. Dr. Waguespack is very professional and makes you feel at ease. I'm glad I came here and would recommend them to anyone.
5.0 Rating
November 14th, 2014
1.0 Rating
September 18th, 2014
Front Office Staff Needs Training and/or Attitude Adjustment
The person who took my phone call was unnecessarily rude. I asked about a cystoscopy procedure and wanted to know whether Dr. W. uses a flexible or rigid instrument. The response: She SNICKERED for too long before responding, "Rigid or flexible . . . I don't know what you mean." Now understanding the difference between flexible and rigid does not require graduate-school education. I nonetheless tried to explain the difference between "flexible" and "rigid." She then said, "flexible, I guess." From past experience, any MD with staff personnel this dense should be run from, as quickly as possible.
5.0 Rating
April 29th, 2014
Very pleased so far
Took my 15 year old daughter in for complicated bladder problems. What 15 year old would want to go to this type of appointment? That being said, Dr. Waguespack made our visit pleasant, professional and informative. He was kind and attentive to my daughter, now she will not hesitate or worry about seeing the Dr. for upcoming visits to solve her issues. Office staff was fine, and wait was minimal.
1.0 Rating
November 3rd, 2013
NOT What You Might Think