Rate Now
Share Your Experience
Have you seen Dr. Robert Weissman?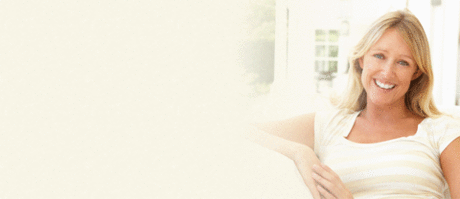 Hysterectomy
Learn about why this procedure is performed, who gets it done, and the different types of surgeries available.
27 Ratings with 13 Comments
5.0 Rating
October 27th, 2016
Surgery
2.0 Rating
March 13th, 2016
i have been to this group/ Weismen . unable to explain in common language problem and procedures and end results and possible undesired results.Biggest problem is with procedure scheduler . mix of doctors when u r waiting on the table in OMC. wrong Dr. scheduled . then blame the patient. i explained during scheduler so and so is not my Dr.. it happened more than once.
5.0 Rating
February 2nd, 2016
5.0 Rating
August 23rd, 2015
5.0 Rating
December 8th, 2014
Saved By Weissman
Dr. Weissman took over my case following complications from earlier colon cancer surgery. He was very thorough and analytical on how he handled my case. While he never over-promised what he could do, some may say a glass "half-empty" approach, I had supreme confidence in his abilities. He explained things (likes to diagram pictures) in plain English. I was very fortunate to have Dr. Weissman on my team, and would highly recommend him.
5.0 Rating
September 8th, 2014
I have been seeing Bob Weissman for routine checkups over the last 15 years. 3 years ago he discovered that I had bladder cancer. I got a second opinion for treatment and then it went to a review board who agreed with Bob's treatment plan. I would not trust myself to any other doctor. If have faith in his procedures, his staff has always been pleasant for what I would call an unpleasant procedure every three months. Bob has also shown his personal concern for my health.
1.0 Rating
June 17th, 2014
His attitude toward his patient is bad
I feel he doesn't like his job and doesn't care about his patient.
1.0 Rating
May 2nd, 2014
Worst Experience I have ever had
I walked into Dr Weissman's office after having a month of pain. I was treated like a criminal right from the start. He acted like he hated that he had to do his job and didn't even introduce himself. At the end of the appointment he told me to "pop some advil and get on with my life" I will never see this doctor again.
3.7 Rating
April 15th, 2013
Review for my Father
My father has had kidney stone issues for over 20 years. Living in Eastern Washington he has travelled to the coast and seen Dr. Weissman for approximately 6-7 procedures. We have had good success and he has alway been very courteous to my Dad. Surprised at some of the other reviews. Happy with him and would recommend him to others,
1.0 Rating
April 23rd, 2012
Run away from this doctor
It's been a year now and I still can't believe how bad Dr. Weissman was. He misdiagnosed and took 3 surgeries for my kidney stone and still didnt get it all. His nurse in the clinic put an infected stint in me and I got a real bad staff infection. He even commented that he needs to retire. He has NO empathy whatsoever!!
1.0 Rating
June 22nd, 2010
Don't go to this doctor. You'll be charged for nothing
The only thing he told me is "well, we don't know".And that was the answer to EACH of my questions - that nothing is studied completely, and there is no way for them to know it.And at the end I got charged about $250.they have good office personel, but this doctor sucks as a professional.my experience...