Rate Now
Share Your Experience
Have you seen Dr. Robert Wendel?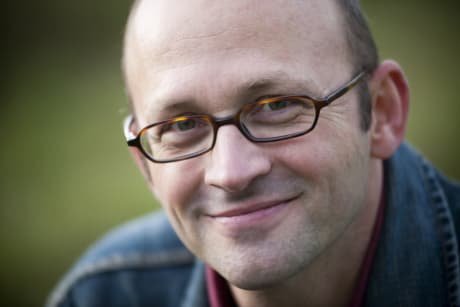 Chronic Dry Eye
Get the facts about chronic dry eye, including the causes, symptoms and doctors who treat this condition.
Quality Rating
Highly Satisfied
24 Ratings with 14 Comments
5.0 Rating
July 22nd, 2017
I highly recommend Dr. Wendel if you need surgery.
Dr. Wendel treated by retinopathy with laser surgery and then treated by macular pucking with eye surgery. It is true he does not spend a lot of time explaining, however, I came with a list of questions and he patiently answered each one. If I'm to have eye surgery, I want the best surgeon and he is your doctor. Because he is so busy, it would be a good idea for his staff to describe in detail procedure experiences. For example, when having laser treatment, your eye will become blind for a few minutes.
5.0 Rating
March 30th, 2017
Brilliant
5.0 Rating
March 18th, 2017
5.0 Rating
January 11th, 2017
Thanka to Dr. Wemdal for the past 8 years I have been going to him. He has maintained my wet Macular Degeneration hasn't gotten any worse. He also saved the other eye because of a Macular hole. Thought he was strange when I first met him, because he didn't shake hands, he is a elbow man, which I appreciate. Dr. W. remembers certain things about my condition and knows what to do to save my eyesight, I trust him.
5.0 Rating
January 3rd, 2017
One of the best
5.0 Rating
December 16th, 2016
5.0 Rating
October 26th, 2016
Long time Patient
5.0 Rating
June 28th, 2016
I became Dr. Wendell's patient upon referral of Dr. Anthony Ruddick, of Ridge Eye Care Center in Paradise, CA. I was treated for central retinal vein occlusion for approximately two years. The treatment mainly consisted of injections in the eye to reduce swelling and enable the body to expel coagulated blood. I took injections every five or six weeks. I fully expected to continue the injections, possibly for life. However, on my most recent appointment, my vision in the affected eye equalled the vision of the unaffected eye. Dr.Wendell concluded that because of the numbers attained, there would be no requirement for future injections unless marked negative changes of the vision occurs.
5.0 Rating
May 26th, 2016
Heartfelt thank you to Dr. Robert Wendel,, Dr. Margaret Chang, and their staff at Retinal Consultants Medical Group. Where would I be without you? And, thank you, Kimi, for your patience.
5.0 Rating
May 13th, 2016
1.0 Rating
April 28th, 2014
retina tear laser surgery patient
Terrible, terrible doctor. I'd never recommend this man to anybody. He refuses to answer patient's questions, and even mock about it. You'll never get comfortable for his decisions, because he never explains it! He looks down his patients and make jokes about patient's condition. Never met anyone like him before in anywhere! I thought my eyes got totally blind after his "laser" surgery.. the chairs were broken and clinking, and literally my left eye were totally blind after the surgery and still he wouldn't explain anything about it. eventually it got better, (I'm still recovering) but I'll never forget the terror I felt at the moment. He's total jerk. don't go to him.
5.0 Rating
December 23rd, 2011