Rate Now
Share Your Experience
Have you seen Dr. Robert Zuckerman?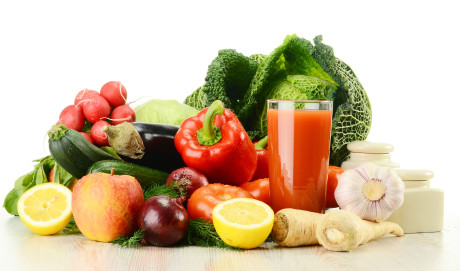 Type 2 Diabetes
Type 2 diabetes is a chronic disease in which your body is unable to maintain a normal blood sugar (glucose) level.
39 Ratings with 21 Comments
1.0 Rating
July 16th, 2016
Leaving this practice.
The front desk staff are rude and unfriendly. I get regular allergy shots here and also Xolair injections. I am still dealing with daily hives and facial swelling. They don't seem to care and response is "I have to be patient". Well I've been patient for the last several months to no avail. Dr. Zuckerman is condescending and flippant. I am moving on to a more competent allergy doctor.
1.0 Rating
March 27th, 2016
Horrible experience
Dr . Zuckerman is an OK doctor. He prescribes what you need but nothing out of the ordinary not a creative thinker or less try this better the that and come back to see me in whatever time. I really felt discriminated in this office by some of his staff. Only a few ma or staff were friendly. I had a lapse in insurance for two month and because of this they delayed ordering new vaccines for me. Once u had a new insurance which the deductible was high and I owed 240 for a new vaccine order and could not pay at least forty dollars every visit his staff simply told me they could not schedule me again unless I paid that much each visit or to fund someone else to administer the shots and this was on my birthday date I left in tears and frustrated. I called the insurance and they cold not do a thing for me. Two days after I get a final collection notice issues the last day I saw my birthday which was two days ago only. Needless to say I am so sad about thism.i wish we had a national health care or Medicare for all.
1.0 Rating
December 17th, 2015
Find a different practice!
The staff always treated me respectfully, and my child. The first time I went myself with my 18 month old, Dr. Zuckerman was rude, barely talked to me, and made no eye contact. I was glad that consult only lasted the 3 minutes it did, after I sat in the room waiting for him for almost a half hour. I had gone back for a second appt in the fall , and this time my husband was with us, and the doctor shook our hands, was nice as could be, and actually talked to my child. I could not believe the change in his horrible previous bed side manner , once my husband was with me. Nobody that I know that goes to that practice has been satisfied with his professionalism, or lack there of, and I would never recommend this doctor to any of my family or friends.
5.0 Rating
July 3rd, 2015
GREAT DOCTOR AND STAFF
I HAVE BEEN SEEING DR. ZUCKERMAN FOR ABOUT 10 YEARS, AFTER MY SECOND SINUS SURGERY. BOTH DR. SNYDER AND DR. ZUCKERMAN SEE MY CHILDREN AND I FOR ALLERGIES AND ASTHMA. THEY ARE BOTH WELL QUALIFIED AND HAVE ALWAYS ADDRESSED ALL OF MY CONCERNS AND ILLNESSES. I HAVE NOT NEEDED A THIRD SINUS SURGERY , THANK GOODNESS BECAUSE MY ALLERGIES HAVE BEEN KEPT IN CHECK WITH DR. ZUCKERMAN'S RECOMMENDATIONS AND THE 3 SHOTS I GET A MONTH. I HIGHLY RECOMMEND THIS PRACTICE.
1.0 Rating
February 24th, 2015
Go if you dare
I made an appointment with ease. The office manager was very helpful. Then, she gave me directions for what to bring to the appointment. She asked the physician to send in a sample of the suspected allergen, which is a prescription drug. My physician has been practicing over thirty years and has referred many patients to allergists, but had never heard of this before. My physician asked me to call Dr. Zuckerman's office to have them confirm the sample instructions. I asked the girl on the phone- who checked with the office manager- and refused to call my physician. Three times. Then, she had the nerve to ask me how hard it would be for my physician to call them. Rude. Unprofessional. Not going.
1.0 Rating
December 16th, 2014
Staff worse than Doctor
Setting up the appt. was easy. The doctor didn't care I had been seeing another allergist for 2 years and receiving my weekly injections. All I wanted to do was change doctors (because I changes insurance plans) and continue receiving the injections. He didn't trust any other doctor and wanted to give me a full skin test and start my whole program from scratch. What a load. Afterward, the billing office was completely incompetent in handling my two insurance companies. Many phone calls and they still can't figure out how to get paid, while all my other doctors offices don't have any problem at all. If you're a new patient who has never been to an allergist, and you're paying with cash, this might be an okay place. Anything beyond that might be too complicated for them to figure out.
1.0 Rating
October 28th, 2014
avoid this dr!!
I recently visited this office to be retested for a long standing severe food allergy I have. I had actually been to this office about 15 years ago when i was very young. First off the staff in this place is not friendly and that's puting it politely. Dr. Zuckerman himself is the most rude and demeaning doctor that I have ever met. He does not seem well versed in plants besides the basics, I knew more about which plant belonged to which family with the very little internet research I had done. But of course he dismissed my concerns as that I didn't know what I was talking about. I could write a whole page about why you shouldn't see him so well move on. Next was my actual needle test which was just for nuts and was done by one of his staff ( she didn't even know peanuts are not a nut!). This test was botched and i will now have to have a new one because the spots were contaminated by each other so there for came up that I was allergic to all the samples even nuts that I have eaten with no problem. So needless to say I will never go back. I canceled the follow up appointment the next day. Good luck!
1.0 Rating
September 15th, 2014
trust your gut and leave
I've been straight up mocked by staff here and all attempts at communicating this have only lead to them escalating the situation with petty acts of revenge. I decided to cut my losses and go elsewhere. I called to cancel my upcoming appointments and learned they had already canceled most of them without informing me. That's the kind of service Zuckerman is known for.
1.0 Rating
May 8th, 2014
Please avoid these crazy people if you can.
The staff here is incredibly creepy and prying, asking me outrageous stuff, being randomly rude, seemingly trying to provoke some kind of fight and just being a menace. I got sick of playing along with this surreal little show and started making some boundaries. Well of course they didn't like that. Now they're screwing around with appointments and pretending they never got referrals while lying about insurance and all sorts of weird stuff. Oh but they just can't do anything about it, it's all my fault or my doctor's fault blah blah blah. They've basically been trying to engineer incidents to publicly humiliate me for the past three visits now, it boggles the mind how abusive people like this can even finish school and find employment. It's like a pack of wild animals in this place.
1.0 Rating
May 2nd, 2013
Staff was garbage
My 6 month old son has really bad eczema. I went to Dr Zuckerman, mostly because he is one of the only ones who takes medical assistance. I found the dr to be ok but his staff was horrible! They told me that my child would have to wait a month before we could test and find out what he was allergic to. When I complained, they moved the appointment up but I only found out because I called in. Then when I got to the scheduled appointment time, they told me that it was scheduled for next week! I drove 25 miles for that appointment and missed work. Then when I called in to complain, they said "there is nothing we can do"! I am so frustrated. If anyone else took medical assistance, I would leave this practice in a heartbeat!
1.0 Rating
February 12th, 2013
CNA
Allergy & Asthma Specialists Of Harrisburg Saratoga Office Complex, 2151 Linglestown Rd, Harrisburg, PA 17110 Phone: (717) 541-8066 I missed my appointment and am being charged $50 for not showing up. However I did speak to them on the phone and they seem to think that leaving a voice mail I never received is conforming the appointment.???? And I have no paper work that states there is a no show fee and there web site doesn't mention it either. Then the office manager wants to know if I wanna reschedule OR NOT. HOW RUDE THEY ACTED Being in health care 10yrs I would have never treated someone like they treated me over the phone. WOW. I BLAME THE doctor for hiring rude people to represent his business. Needless to say I will be seeing another Specialist.
1.0 Rating
August 10th, 2012
Find another allergist