Rate Now
Share Your Experience
Have you seen Dr. Robin Blackstone?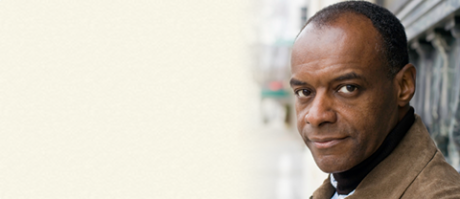 Colonoscopy
Get the facts about colonoscopy, including how and why it's done and doctors who perform the procedure.
48 Ratings with 15 Comments
1.0 Rating
June 8th, 2017
Very Disappointed
After reading mixed reviews I decided to meet with Dr Blackstone. She seemed nice and confident in my surgery. Her staff on the other hand was miserable to deal with. They lost paperwork or would give you wrong information. It was a nightmare. But I kept with it to stay with Dr B. The surgery went well. But I ended up having a few complications. You expect that if you have some complications your surgeons going to stick by you and see you through them. WRONG. It was as if she couldn't get rid of me fast enough. I didn't understand why until another patient mentioned I was messing with her "positive numbers". That made sense. I was so disappointed that a doctor would be concentrating on a statistic rather than their patients. It's been a horrible few months, and trying to find a new surgeon was hard but thankfully I did! Find a surgeon who is more into the patient than the numbers!
5.0 Rating
April 16th, 2016
5.0 Rating
October 21st, 2015
Amazing Doc!
2.0 Rating
July 11th, 2015
1.0 Rating
February 18th, 2014
Horrible
I had surgery with Dr. Blackstone almost three years ago. I met Dr. Blackstone ONCE, the day of my surgery. That surgery was to be at noon and at 6:00 pm I finally got the surgery. She and her staff's lack of respect for other people's time started prior to the surgery and continues today. Follow up care quite frankly sucks! I schedule appts and take the day off from work to schedule other appts around my appt with Melissa, her right hand girl, and without a doubt 9 times out fo 10 it is cancelled and asked to be rescheduled because they are doing something else that day. I haven't been in in about 6 mos because I was so frustrated with their lack of respect for me and my time but thought I would try again. Yep, you guessed it, just received a call that they need to reschedule. Classic! They are now telling me, and other lap band patients, that the bands that were soooo good three years ago plus are now "just not working for people". Their suggestion is to take it out and have another surgery. Well how nice for you and your pocketbook Dr. Blackstone! You have one surgery to put in a product that you swear by, then it doesn't perform as you thought it would so let's have another surgery to take it out and then do yet another surgery to try something else! Three surgeries at the tune of how many thousands of dollars in your pocket? Just a glorified scam artist in my book. I would think twice, three time even, before using Dr. Blackstone and her office for any type of quality care and Scottsdale Healthcare should take a good look at how this doctor and her staff are ruining their reputation!
1.0 Rating
November 28th, 2013
Bad experience, very rude doctor.
1.0 Rating
November 1st, 2013
I think this weight loss surgery is only for really fat people who can't get on a bike a do it healthy. I also think that it makes people lose who they are. It's like they become psychopaths. Never have this done!!! Thanks for turning my family member into a freak.
1.0 Rating
May 1st, 2012
Problems with band placement, crappy aftercare, nearly impossible to get an appoint ment, long wait times, ony saw Dr. Blackstone twice, once for pre-surgery once for surgery.
I can't believe all of the excellent reviews for this surgeon. After having to prod Terri throughout the entire process to help me get started in the practice I should have ran. I have always waited over an hour any time I have had an appointment for either a fill or to see a doctor. I never saw Blackstone again after my surgery, not even in the hospital. My only quick visit with Dr. Blackstone was the initial one after waiting over 90 minutes. She briefly went over my surgery and than it was scheduled. I wish I would have asked more questions like, why do bands fail so often or why is the weight loss statistically so low? My surgery was scheduled twice, once it was canceled the morning of the surgery after I had taken time off of work and did the bowl prep. The second time she finally operated on me several hours late. The after care was terrible. I was sent home from the hospital with a severe skin yeast infection and hives everywhere. Dr. Blackstone did not even have the time to come in and see me with these complications so she let another Dr. in the practice discharge me. I had problems with the band the entire time it was in me. Less than 7 percent weight loss (I was always blamed for not loosing even though I followed the diet to a tee), constant reflux (not ever before did I have reflux) and pain at the sight. Several trips back and fourth to her office. I tried to get an appointment with Dr. Blackstone for my complications but she was always too busy. I was only offered once to see another doctor in the practice, this was my follow up only. He could not help. Several calls were placed to her office due to the fact that I had constant pain over several months. No other doctor would touch me because they did not want the liability of a band they did not put in. Finally I got a hold of Dr. Blackstone by calling after hours, I could not even keep water down. Her suggestion went something like this. I am really busy, come in the the ER and I will have you admitted and hopefully I can remove the band in a few days. I eventually had to go to the emergency room but did not go where she was. I had lost all confidence in her. Lucky for me I did go into a wonderful hospital where a very talented general surgeon who had experience in bariatric surgery. The doctor removed my band and I have not had a problem since. I would NEVER go to Dr. Blackstone again and make it a point to tell anyone who asks me about my horrible experience with her and her office!
5.0 Rating
March 25th, 2012
Patients first
Dr. Blackstone was my Gastric Sleeve Surgeon. I read a review on here that she is rude to staff. The reality is if shes mad at staff, a patient said something to her, so there is a reason behind it, she is naturally pleasant. Before I went under the knife I had some questions, by the time she drew me a picture and explained everything it was obvious she was a perfectionist. A surgeon that can draw a perfect picture of your insides on a piece of paper while holding it in the palm of their hands is one of the signs of skilled surgeon, any reservations I had left at that point. After surgery she spoke to my family for a decent amount of time, addressing any questions or concerns they may have had. While recovering in the hospital, Dr. Blackstone dropped by 3 times to see how I was doing, she was always in a good mood, and answered any questions I had about the surgery and the future. I never had problems with my nurses and aides, they were great and they followed Dr. Blackstones directions to the T, any deviation suggestions on my part the nurses put me in my place. I also received a massage as part of my hospital stay/recovery. It is not common at all to get that but her bariatric patients do, it was nice to have that when youre in the hospital bed, she has my respect and admiration for her thoroughness and attention to detail. Her office staff for the most part has everything run like a well oiled machine, sometimes things happen which is why I cant take a star away from the office staff. My only wish is I would of met Dr. Blackstone earlier in the process.
2.3 Rating
November 4th, 2011
Decent
Dr Blackstone did my lap band surgery and for the most part did a good job. The part I did not care for was when doing my walks through the hallways of the hospital, I heard her a few times talking rudely to the staff and her assistant. From what I understand, that is normal behavior for her. Good surgeon but poor attitude towards staff and coworkers.
5.0 Rating
September 16th, 2011
There is no better surgeon than Dr. Robin Blackstone.