Rate Now
Share Your Experience
Have you seen Dr. Robin Fleck?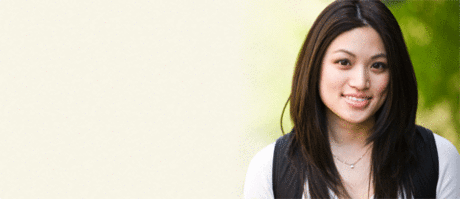 Birth Control
Get the facts about birth control so you can decide which type is right for you.
59 Ratings with 34 Comments
1.0 Rating
May 15th, 2017
The most unprofessional physician and staff and filthy.
5.0 Rating
May 23rd, 2016
1.0 Rating
August 4th, 2015
Would have given Doctor no stars but had to give one just to post review
Dr. Fleck is just an awful person. She has a serious anger issue. Very controlling, not a very good listener. Does what she wants with you without even giving you a chance to ask a question, respond or get clarification. She is extremely rude, impatient and rushes through things, not giving people the quality time they deserve for the money and time that is spent. You go to the doctor to get sound advice but she does not offer any whatsoever and does what she wants to without disclosing it first. In a nutshell, she has a horrible bedside manner!!!!!!! Save yourself the trouble and heartache...I suggest going somewhere else. Someone should go in with a hidden camera and film what it's like. Grade: -F
1.0 Rating
May 12th, 2015
Go somewhere else!!
1.0 Rating
June 30th, 2014
Worst Doctor in Prescott
5.0 Rating
April 28th, 2014
great experience
I had seen Dr. Fleck 8 years ago for a very aggravating chronic skin condition that several other Dr. couldn't control. At that time she had mentioned that I should have my birthmark and another mole removed, as that type of birthmark can disguise melanoma. I listened to the recommendation, soon after moving out of town. I never forgot what she told me and last week I finally went to visit her to have it removed. The office staff is great! Her assistant Jan is awesome. Dr. Fleck is no non sense, punctual and down to the business of her patients health. She is an extensive wealth of knowledge regarding health and wellness. She is dual board certified in internal medicine, as well as, dermatology. If you truly want to get to the bottom of your ailment in an expedient, honest way, Dr Fleck is your solution. In my case, the incision was flawless, eight stitches tied in a perfectly straight line. Take home instructions were easy to follow, including the optimum practices for healing with diminished scarring. It was well worth the wait.
1.0 Rating
April 1st, 2014
Not what I want
I went to see Dr. Fleck about removing some sun spots. She gave me the full sales pitch of why I needed a facelift. That is not what I wanted. I think she sees patients to pay for her laser, not to treat what they want.
5.0 Rating
November 19th, 2013
Best Dermatoligst in Prescott area by far
I have had absolutely terrible office visits in other dermatologist's facilities here in town and I was really starting to lose hope. Then I finally discovered Dr. Fleck and was so pleased. She is the most caring, and most courteous doctor I've dealt with out of all the doctors I have seen.
1.0 Rating
November 18th, 2013
Horrible Doctor
5.0 Rating
September 17th, 2013
Outstanding work
I have been seeing Dr. Fleck for 2 years now. I was nervous at first because I ended up seeing a few disappointing doctors before I was referred to her. She put my mind at ease quickly be explaining everything that she would be doing for me in depth. She made sure I was comfortable. I have been getting facial injections about every 6 months to a year. She is efficient, affordable compared to the others and gets me in and out within 30 - 45 minutes. I am very pleased with my results! People tell me I do not look my age. I have no problem referring friends and family to her. Her staff is always courteous and professional. I can't say enough great things about Dr. Fleck.
5.0 Rating
September 14th, 2013
Rebuttal to previous post
I work for Dr. Fleck and in all fairness, I felt that I needed to explain what happened in this situation. This client came to our office earlier this summer requesting Botox. Dr. advised her that she would require 60 units to achieve her desired outcome. Instead she could only afford 30 units which Dr. explained would not resolve her issues. Dr. advised her to save her funds until she had enough to do the job correctly. Instead, she insisted that Dr Fleck use 30 units and this was complied with. Since then, she has returned to our office three times asking for a free "retouch." I attempted to obtain credit for her but she is unemployed and was unable to qualify for this. When she was rejected by the credit company, she had a tantrum in our office, screaming and throwing magazines and stating she'd "get even." This situation is analogous to someone who can afford one apple to make a pie and then when the pie doesn't turn out she blames the grocer for not giving her free apples.
1.0 Rating
September 14th, 2013
Dr Fleck is a nice woman, however, she isn't a good cosmetic doctor and wouldn't go to her for treatments as she does not guarantee her work, regardless of how much money you spend. Every other doctor offer injections do retouches if the product doesn't take. I would not go to her for anything cosmetic. Don't fall for her as I invested a small fortune without any results. She does not do any retouching and I would recommend Mind, Body and Soul for treatments that are guaranteed and cost hundreds of dollars less than what Dr. Fleck charges.