Rate Now
Share Your Experience
Have you seen Dr. Robin Hermes?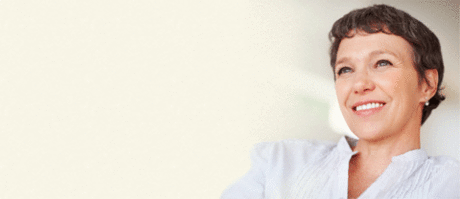 Fibromyalgia
Get the facts about fibromyalgia, including the symptoms and conditions that may be related to it.
25 Ratings with 9 Comments
2.0 Rating
June 6th, 2017
Does nothing to diagnosis spine disorders
For years I saw Dr. Hermes for RFA. All Hermes does is reduce pain, nothing is done to diagnosis problems. I have spinal issues that are causing major deformity now, and years of treatment from SF Pain & Spine never diagnosed the problems causing the deformity. They never even try to diagnosis underlying issues, they make money on your increased disability. To make matters worse, when it was time for me to retire early, they refused to fill out any paperwork for insurances. for years they knew my increased disability was interfering with my ability to work, they made 10s of thousands of dollars treating my pain, but would allow my family to bankrupt when the undiagnosed underlying conditions finally disabled me completely. If you need pain relief these doctors are okay - if you want to prevent becoming a twisted up, broken, person these doctors will do nothing to help you.
3.0 Rating
March 28th, 2017
Steroid injections are a gamble
5.0 Rating
March 20th, 2014
Very Pleased
I am shocked to read the 1 star reviews above because my experience has been that Dr. Hermes is very attentive, personable, and concerned about the options available for my back and leg pain. I have found her assistant to be very personable as well. I am not impressed with the front desk receptionist, however. She seems not only inattentive, but forgetful and I'm not sure how long I would have sat there if I hadn't reminded her that I was the first appointment of the afternoon. Then, like an after thought, she wanted my insurance cards, ID, and gave me a long privacy policy brochure to read which I could have read during the time I had been waiting.
1.0 Rating
October 14th, 2013
Shop elsewhere
Dr. Hermes used to be a better doctor than she is now. She spends minimal time and effort. I frequently had to correct what she thoughtr or recollection of what she did. She did not prepare for appointments in terms of refreshing her recollection beforehand. She seems very incapabable compared to her previous skil level, and much less thorough
1.0 Rating
October 9th, 2013
more pain then before
This doctor is terrible, I went in for a spinal injection and was in much more pain afterwards! I called the office several times and was told to use Ice, and my pain was a 10!!! Asked the office to have her call me and they told me she was to busy! She has never called me to this day, and when I went in for my follow up appointment several weeks later the appointment had been cancelled! the office staff was so rude they got up and walked away from the desk, I couldn't believe the lack of care from this doctor and her staff !!! Still suffering in New Mexico!
1.0 Rating
April 15th, 2013
Will not do any paperwork for insurance, lawyers, disability
Dr Hermes made 100's ofnthousands of dollars treating me for back injuries that disabled me and ruined a great career. When it came time to get social security started, she refused to fill out any paperwork at all for me. She stated that she can not determine how much disability these injuries could cause and I should go to some random physical therapist and try to get them to fill out my paperwork. The form I asked her to complete would take 5 minutes max. My family will be bankrupted because my doctor does not support my disability claim. Dr Hermes should have told me 5 years ago that her office does no paperwork, no exceptions. I would have found a new doctor to treat me, one that will spend 5 minutes on a form in return for the 100s of thousands they collect from my insurance. This is the most dishonest doctor I have ever encountered, she took my money then ruined my life. Find another doctor, any doctor who refuses to help patients with disability should loose their license. For profit medicine is just wrong, it does not serve the needs of the patients.
5.0 Rating
March 8th, 2013
Good doctor for non-complex back pain
While there is a limit to what Dr. Hermes can do for me (I have arthritis and dorsal spine is getting bad for instance), Dr. Hermes does a great job with the procedures she can do. I get Radio Frequency Ablations on the high and low spine plus occipital nerve blocks. These treatments have made my life livable. Dr. Robin Hermes and her staff are always attentive and knowledgable, very professional.
1.0 Rating
August 7th, 2012
1.0 Rating
July 13th, 2012
P
Was very rude and had no compassion towards chronic pain issues.The entire staff was rude and during our visit the PA walked out on us.This pain centers ultimate goal is to try new procedures on patients.Which in return becomes very expensive and does not help with pain.I give them a thumbs down on quality patient care.
5.0 Rating
June 15th, 2017
5.0 Rating
June 15th, 2017