Rate Now
Share Your Experience
Have you seen Dr. Rodger Orman?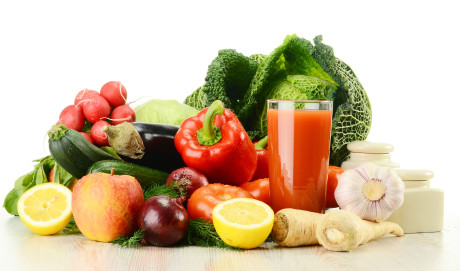 Type 2 Diabetes
Type 2 diabetes is a chronic disease in which your body is unable to maintain a normal blood sugar (glucose) level.
Quality Rating
Highly Satisfied
17 Ratings with 12 Comments
5.0 Rating
December 13th, 2015
5.0 Rating
June 11th, 2015
Eceptionally Good Physician
5.0 Rating
August 22nd, 2012
The absolute #1 physician in California!!
Dr. Rodger Orman, I am proud to say, has been my doctor for over 6 years, but I have known him x 20+ years. I have worked as a medical transcriptionist x 38 years in a hospital setting dealing with numerous physicians, most of whom belive they are "God's right hand man, or even God himself". They are self- absorbed, entitled and care more about the money and/or insurance or lack thereof the patient possesses. I do beieve they are "not quite human". Dr. Orman is a welcome surprise and treats you as an equal and peer. He actually has compassion for his patients, including myself, which is a rare quality in most of the physicians of today. I don't know what I would do without him and his expertise, caring and intelligence, as I have multiple serious illnesses. He calls me at home quite frequently just to "see how I am feeling". They don't make doctors like him anymore; he is a very rare breed. I am so thankful that he is in my life.
5.0 Rating
October 11th, 2011
Excellent Care
5.0 Rating
October 6th, 2011
Dr. Orman is an excellent physician. I was most impressed by the dapper young fellow, Zach, working in the office when I first came to his pain clinic. This young man was easy on the eyes and my pain was soon forgotten. I have been going to Dr. Orman for the past 5 years and recieved excellent care, but I do miss the strapping lad who first made me forget my pain. Unfortunately I have to give Dr. Orman a lower score in diagnosis because he has not been able to ease the pain in my heart that this chap has left me with.
1.0 Rating
August 11th, 2011
Obnoxious man! Didn't care about my pain just wanted to over medicate me rather then help me with my problem. He also is in need of a hot shower, clean unwrinkled clothing, a hair brush and a toothbrush... he looked like he had just rolled out of bed and my appointment was in the afternoon. If your looking to become hooked on pain meds this is the doc for you. If your looking for a way to help you get better stay clear of this disaster!
5.0 Rating
April 20th, 2011
Excellent, Compassionate Physician
This is the place to go if you have Chronic Pain. Dr. Ormanis kind and listens well. He is a pleasure to see and takes good care of me.Thank you Dr. Orman!
5.0 Rating
January 1st, 2011
Excellent diagnostician--knew just what to do to for my intense hand pain--He has been my Dr. for 8 years and even though I do not live in this area, I drive up for appointments. I highly recommend his pain clinic.
5.0 Rating
November 21st, 2010
Dr. Orman is fantastic
In 1999, a pain suddenly appeared in the lower right quandrant. For 2 years I went from one doctor to another but those doctors had no idea what was the problem. What was worse was the doctors kept informing me I wasn't in pain, it's all in my head.The doctor I had at that time finally sent me to Dr. Orman's to get me out of his hair. I walked into Dr. Orman's ofice and within 15 minutes he had done tests which proved the pain was real, not imgination!Dr. Orman's added several other pain specialists, one of which, Dr. Linton, has taken my case on. She thinks about my case prior to my app't because she asks if the suggestions she had given the last visit has helped at all.The staff is wonderful and very caring. I praise the Lord for such a great group of people.
3.7 Rating
November 15th, 2010
Anesthesiologist
5.0 Rating
March 16th, 2010
Exceptional Care
1.0 Rating
March 5th, 2010
Patient in a lot of pain
If you want prescription pain meds, this is the place to go! If you want to find out about your pain or options other than narcotics, STAY AWAY, don't waste your time or money! Since the MDs only see pts on Thursdays, make sure you only have pain on Thursdays, because any other day, you're out of luck! And hopefully you don't mind being in pain for weeks, because that is the wait time to get an appt. The office staff is very well trained in that they are a road block for the physicians. As I saw, the best way to circumvent the office staff was just to show up and take a seat and eventually you'll be seen. Take my advice, start somewhere else, go somewhere else, stay away from here!