Rate Now
Share Your Experience
Have you seen Dr. Rodger Sleven?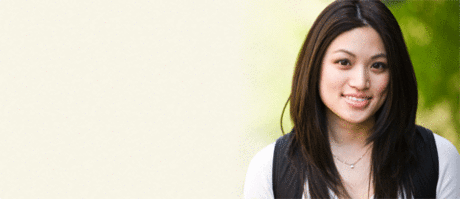 Birth Control
Get the facts about birth control so you can decide which type is right for you.
18 Ratings with 6 Comments
1.0 Rating
December 13th, 2015
1.0 Rating
November 2nd, 2013
Utterly dismissive, made multiple degrading comments, highly unprofessional.
In my new patient appointment Dr. Sleven strongly implied that I lied about my past medical diagnosis and testing (one of which I had done the previous week), became angry when I offered to get him my medical records confirming what I had told him (he only had the most recent records). He then made his diagnosis and prescribed medication before I could give him even half of my symptoms. When I tried to tell him that I had not yet given him all the information he dismissed the next GI symptom I explained, again implied he did not believe me then ended the appointment. He was dismissive in the extreme and so aggressively confrontational that I cried in the exam room (which only seemed to increase his anger). I left the appointment notably shaken. Furthermore, I discovered at checkout that after being prescribed an entirely new class of medication Dr. Sleven recommended no follow up visit. I have rarely been treated so badly by anyone in my life and NEVER by any sort of professional. While I do not know whether or not Dr. Sleven is a good diagnostician, I do not believe he did his due diligence before making a diagnosis and prescribing medication and I found the interaction to be shockingly inappropriate. I truly hope that nobody else has to endure this sort of treatment by Dr. Sleven. On a positive note I do however recommend the clinic (Just not Dr. Sleven!!!!). The staff was quite kind, helpful and easy to work with and goes the extra mile in correspondence.
1.0 Rating
December 21st, 2011
5.0 Rating
October 24th, 2011
5.0 Rating
June 10th, 2011
Office Mgr for a Naturopath
Fabulous day. The colon-endoscopy spa was very impressive. Checked in at 1 wheeled in around 1:30. Opened my eyes at the clock at 2:10, checked out before 3. Amazing. Smooth. Everyone was so sweet. Dr. Sleven is a Master in his field. Informative, takes the time with questions, answers in an easily understood manner, great sense of humor. (Be careful... he could be wittier than YOU!) I work for a naturopath and he was considerate of my alternative views. I really appreciated that. Afterwards, my hubby & I went to Petes for a frozen coffee (soothing on the throat from the endoscopy-great for the headache from lack of caffiene for 2 days!), then to Lowes to pick up some stuff, now eating chicken soup, a glass of red wine and about to stain my deck chairs! Amazing!RESULTS:My colon is beautiful (YAY!). My lower stomach has some erosion (hence the pain)no ulcer, but I erosion is the beginning of what turns into an ulcer and most likely caused from the years of Aleve/Advil (WARNING FOLKS!) No restrictions in the esophagus, but prone to acid. So, on Prilosec for a month to heal up the erosion and reduce the acid. No more aleve or advil. After a month I go back for a check-in. I can then go off the Prilosec and see how things go. Ill regulate the acid issue with diet restrictions and more natural approaches, which I have great access to through my Naturopath. So, I feel great about the findings and at ease with the whole thing. And Id have to argue, the prep is no big deal. I didnt struggle with that at all. I think this place has the process down to a beautiful, perfected science, so easy on the patient. Oh the anesthesia was heaven. So cool. Id agree with my friend this place is a colon-spa experience if there ever was one.
5.0 Rating
March 4th, 2011
Dr.Sleven is a wonderful doctor!!
4.0 Rating
June 12th, 2017
5.0 Rating
June 3rd, 2016
1.0 Rating
January 28th, 2015
Nearby Doctors

Dr. Rodger Sleven is similar to the following 3 Doctors near Portland, OR.