Rate Now
Share Your Experience
Have you seen Dr. Rodney Miles?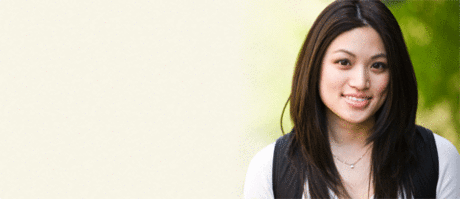 Birth Control
Get the facts about birth control so you can decide which type is right for you.
19 Ratings with 8 Comments
5.0 Rating
May 21st, 2013
Great Man and Great Doctor
All the people saying Dr. Miles has a god complex have no ideal what they are talking about, They either do not know him or they are lying. I have been going to Dr. Mile's for almost 10 years and he has never ever acted that way with me, my husband, mother or brother. You could sit with him for hours at another location and if you do not ask what he does for a living you would never know he was a doctor as he does not brag, he does not drive a fancy car and he does not think he is better or smarter then any other human being and he expects his staff to act the same, but, you treat his staff like dirt then you will be told to hit the door. By the way, one of his staff is his wife, I will not say which one and just like him, you will never know she is married to a doctor.
1.0 Rating
January 29th, 2013
Worst Dr.
Pack a sack lunch it takes forever. I was scheduled for first apt. @ 8:30 I was the first one there and not seen until 9:30 and did not leave till after 10:00. As well I have heart issues and he prescribed me a medicine and the first thing it said was do not take if u have heart problems. This guy is an idiot I would not let him practice on my dog. Run far and fast oh the staff is rude as well
1.0 Rating
August 14th, 2012
God complex....
I do not recommend this 'doctor' to anyone! Not only did he misdiagnose my husband last year and could have possibly made my entire family very sick (thank goodness the pharmacist caught the problem), but he refused medication to my son the week he was starting his first year in high school because I allegedly didn't call his office during the two hours a week allotted to renewing prescriptions. Even though my phone records prove I did. When I tried to point that out I was told that I needed to find another physician because I wasn't 'following the rules'. He has no regard for others and has done little more than exhibit a severe God complex with us. I say "stay away". There are many other doctors out there who treat their patients with more respect than that of a fat King to his starving peasants.
2.3 Rating
February 28th, 2012
The visiting Doctor
The worst thing about this office is the front desk staff and nurse. It is hard to understand the receptionist,and all the staff members are cluless as to how a profesional doctors office should be run. They are rude and insulting. The doctor on the other hand has never done a hands on examanation on my husband or myself. I refere to him as the visiting doctor because that's all he has ever shown is how good and long he can carry on a conversation about word events. I have never been to a doctor like this and I am now looking for a real live doctor that deserves the title.
1.0 Rating
August 10th, 2011
Not a great experience
Waited about 20-30 minutes to visit for the doctor for a general check-up with my wife getting attended too. When we were attended by the doctor he comes in with a laptop, sits down, starts asking questions and entering information on the laptop. Very impersonal, never looks at you or shows caring. I would definetely would not visit this doctor. The staff is not as friendly as you would like for a medical doctor office. Will go to another doctor next time who shows more caring.
5.0 Rating
November 30th, 2009
Great Doctor
5.0 Rating
September 30th, 2009
Incredible Doctor
5.0 Rating
April 30th, 2015
2.3 Rating
February 10th, 2015