Rate Now
Share Your Experience
Have you seen Dr. Rodolfo Trejo?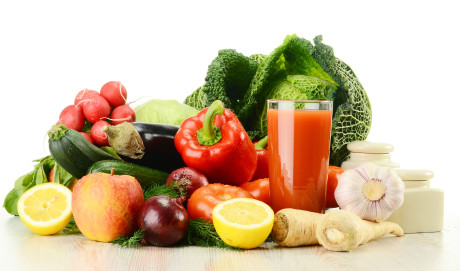 Type 2 Diabetes
Type 2 diabetes is a chronic disease in which your body is unable to maintain a normal blood sugar (glucose) level.
134 Ratings with 33 Comments
5.0 Rating
February 14th, 2017
poor stuff
Dr. Trejo is a great professional Dr. he is very compassionate, humble and friendly, but unfortunately his staff, especially the ladies who take care of the referral and prescriptions need to be professional, courtesy and friendly more proactive and stop talking Spanish with the English spoken people and make them feel uncomfortable.
1.0 Rating
October 20th, 2016
5.0 Rating
April 26th, 2016
GREAT DR!
5.0 Rating
November 18th, 2015
2.0 Rating
November 16th, 2015
If you need a referral...not good follow up from the staff.
1.0 Rating
October 7th, 2015
STAFF ARE TERRIBLE!!
The office staff do not know how to do their jobs. Don't bother trying to get any test done. They never answer your phone call and if they do they put you on hold for over 15 minutes to the point to where you just have to hang up. He needs an office staff that cares about his patients or else the poor man is going to be out of an office!!! The staff really need to learn how to do what they were hired for. Myself and my husband are looking for a new primary as I write this review!
1.0 Rating
August 4th, 2015
Do NOT use this DR.
Dirty office, horrible facility, and one of the most condescending Dr. I have ever met. Had I read these reviews before going in I would have seen what type of person and his family this Doc is. Disgrace
5.0 Rating
August 1st, 2015
Could be a good doctor
I am completely appalled by this man's wife and children. They are disgusting human beings who think it is acceptable to fat shame an adorable, innocent baby. However, we do not know that he condoned this behavior. Yes, I agree he should not have made a comment, but he made it in the privacy of his own home to his family. It is not fair to jeopardize a man's career because of the actions of his daughters. Again, I am not saying he was right, but I'm saying we don't know what exactly he said. We know the claims of his children, but never have we heard from him. As mentioned earlier, even if he said something, that makes him mean. However, he said it in the privacy of his own home. He was not trying to make a diagnosis and I am sure he did not intend for his daughters to act like they did. That is all.
1.0 Rating
July 30th, 2015
Mental Health
Dr. Trejo needs to take a serious leave of absence and visit his daughters and (hopefully) ex wife and do a full evaluation of their mental status, and maybe his own as well. Calling a baby with a debilitating disability fat and ugly, among many other completely awful things is NEVER okay. Reel in your family Dr. Trejo before they pull your practice down with all of your low lives.
1.0 Rating
July 29th, 2015
Fat Shaminh Babies - You should be ashamed
If I could have given zero stars I would have. I can't believe that you could say a baby was too fat, a baby with medical issues. You obviously don't know anything about pediatrics. You better rein your daughters in or you will lose patients. Pathetic.
5.0 Rating
July 10th, 2015
He is a true professional Family Doctor!!
Dr Trejo is the very best Doctor in town!!! Very compassionate and likes to spend time talking with his patients. Very willing to try new approaches and open to patients ideas. His diagnostic skill are truly a wonder but if he's wrong which is not often he has no big ego and will keep trying till he finds a solution. He has improved my health immensely. Some of the staff need to work a bit harder but other than that I have no complaints!!
5.0 Rating
June 28th, 2015