Rate Now
Share Your Experience
Have you seen Dr. Muhammed-Rodwan Hiba?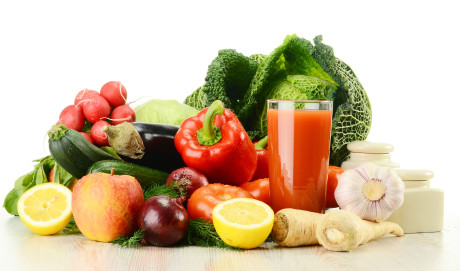 Type 2 Diabetes
Type 2 diabetes is a chronic disease in which your body is unable to maintain a normal blood sugar (glucose) level.
40 Ratings with 10 Comments
1.0 Rating
December 5th, 2016
WORST DOCTOR - STUPID STAFF
Not only do you wait 3-4 hours past your appointment to be seen, once in the room this doctor rushes and barely answers your questions. His office staff is rude and is so stupid its like the blind leading the blind. I doubt his staff have any real credentials. You get what you pay for. I would never trust this doctor or his staff.
5.0 Rating
November 7th, 2016
would not see anybody else
I was initially disappointed as I had to wait a little to get in. Actually, I was almost ready to be "the upset person of the day". However, after I saw him and he started to ask me questions about my condition, I knew right away that I have found my doctor. He asked me more questions about my condition than the last 4 doctors that I saw for my abdominal pain. His analysis to the problem was like he has the pain himself. He sat down with me and explained it in a non-medical terminology. The treatment he gave me got rid of my stomach pain that I had for years. He has the better bedside manners than any other doctor I have been to. I am sold. I am impressed
1.0 Rating
July 26th, 2016
Bad experience all the way around
5.0 Rating
July 11th, 2016
1.0 Rating
February 24th, 2016
Waste of Time
After waiting a couple of weeks to see this Dr, who is supposed to be so good at what he does, he was no help at all. I had a 4:30 appointment and he hadn't even seen his 12:00 appointment; in fact he hadn't even shown up for the day yet. I rescheduled because I didn't want to be there until 8 pm. So my next appointment was at 5:00 and I was finally seen at 7:30. I was told this is standard for him. Anyway, he ordered blood tests but had no great suggestions other than another biopsy. No thanks---I'd be afraid he wouldn't show up. I consider it very disrespectful to consistently keep patients waiting for hours on end, when he isn't even in the office. Actions speak louder than words.
5.0 Rating
December 26th, 2015
1.0 Rating
July 8th, 2015
never again
Only doctor who was able to diagnose me but it was downhill from there. It took a month for first appointment. Each appointment you had to wait a minimum of 2 hours before seeing the doctor. Put me on strong steroids in which I had a lot of bad side effects. (losing my hair, memory lose, losing muscle tone, extreme fatigue) It took me 3 times to get him to take me off the medicine. I looked like a patient on chemo. After 2 years of being off the medicine, my body is finally getting better. He wanted me to have all my intestines taken out. I had 2, second opinions and they said it wasn't necessary.
1.0 Rating
June 9th, 2015
Worst experience ever.
I had to wait 2 weeks for my appointment, then was scheduled for 5:45 pm, was asked the day of the appointment to come in at 4:30 if possible, got off work early, showed up at 4:30 and proceeded to wait until 6:55, had to leave as I didn't have dinner and had to go to bed to be able to work at 5 a.m. Was never informed by the staff that there was a longer than normal wait, in fact staff hasn't called to apologize or reschedule. Others in the waiting room said this kind of wait happens all the time. Wow.
5.0 Rating
January 21st, 2013
4.0 Rating
July 11th, 2017
4.0 Rating
July 11th, 2017