Rate Now
Share Your Experience
Have you seen Dr. Roger Khouri?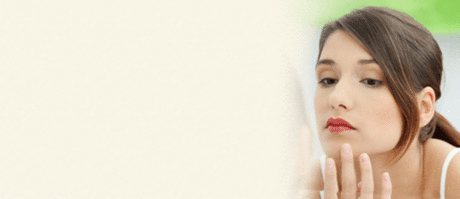 Acne
Get the important facts about acne, including the different types and what causes it.
127 Ratings with 54 Comments
2.0 Rating
June 23rd, 2017
dr. khouri's practice at the miami hand center
On a Sunday I was referred to the m Miami Hand Center by an urgent care physician to be evaluated due to an animal bite to my index finger and possible complications from infection. He stressed I was to be seen by a hand specialist as soon as possible. I called the center Monday morning as instructed by the physician and was given a 7:00 p.m. appointment. Upon arrival the waiting was full with patients that had been waiting for over two hours to see D.r Khouri. Some very irritated and angry people, understandably so. Some remained and some left the Center dissatisfied with the long wait. The center sees not just true emergencies. The center also serves as an injury law suit center apparently due to a question asked by the office personnel at front desk. It's like a 1-800411-pain commercial. I was finally seen at 9:00p.m. The rooms inside where one meets with the Dr. were not the cleanest , most hygienic looking patient waiting rooms. The paper on the patient chair where the patient prior had sat was not even changed out. The Dr.'s cavalier attitude was maddening. One arrives there expecting to be seen, diagnosed, treated and learn whether surgery is necessary. I was anguished because of the injury and the Urgent Care doctor's stressing that I be seen a.s.a.p. and then telling me I would most likely need surgery. The doctor wanted to prescribe a topical antibiotic which he erroneously told me would penetrated through the tissue layers of dermis and reach the area infected. No such topical treatment by a cream, salve or lotion crosses through the epidermis to the dermis to reach anywhere with the body, topical means it is applied to the outer layer skin. What he said was completely untrue!! I was instructed to return in a coupkle of days for a follow up and surgery would be needed thereafter. His "bedside manner is atrocious. I was reduced to tears as he raised his voice addressing me in a demeaning and insulting manner stating he had been there since 9:00 a.m. I served twenty years in the fire department and am now a retired fire lieutenant. I"ve worked up to 72 hours straight during emergencies such as hurricanes and other disasters here and abroad. My husband heard his yelling at me from the waiting room and entered the patient room to ascertain I was fine. The doctor was callous and impatient and booked me for surgery the following day at 4:p.m. We went home. I called the next day and the surgery was to be done at a facility in Key Biscayne Village where he also performs plastic surgeries and breast augmentations etc. I checked out other patients reviews. One such review stated he "was a butcher". I cancelled the appointment. The swelling that made my finger look like a lollipop began to subside that evening with warm water and salt soaks. The infection resolved itself with the soaks and the antibiotics prescribed by the first doctor at the Urgent Care doctor. No surgery was needed at all. NONE. I caution any one and every one who is referred to this man there are other qualified surgeons in Miami not affiliated with ambulance chasing routines.
1.0 Rating
October 1st, 2016
Left Scars All Over My Body
I went in for an implant removal and fat transfer. I was told I would have two small incisions under each arm that would be hidden by my bra strap, and tiny rice size incisions where the fat transfer would take place. What actually occurred is much more invasive and now I have more scars than I can count all over my clavical, chest, sides, stomach and back. I was never told I would have two 2inch inciscions under my clavical and screws drilled into my bones! I would have never done this procedure! Additionally the so called breaststroke cast put on was make-shift and the super glue they used to hold it in place severely burnt my skin! I sent photos to Cindy and multiple emails about all of the scarring - they don't care! I have now been to specialist around the globe and no treatments will address all of these scars. To make matters worse one of my breasts is lower than the other. This man is a butcher.my flawless skin is destroyed forever and I'm fevistayed over this. Please DO NOT let Dr. Khouri cut your body!
5.0 Rating
July 8th, 2016
Happy with Augmentation!
5.0 Rating
July 1st, 2016
Worth the trip!
5.0 Rating
June 22nd, 2016
Wonderful breast augmentation
I visited Dr. Khouri based on his reputation and successful clinical studies. It was the best decision I made. His methods are singular and actually work in the long term. Dr. Khouri knows what he's doing. I must say that he is worth the expense and the travel. My fat breast augmentation was a total success. I would definitely visit him again.
5.0 Rating
June 20th, 2016
Wonderful natural breast augmentation
5.0 Rating
June 6th, 2016
Amazing Breast Deformity Correction
I traveled to visit Dr Khouri, after a plastic surgeon recommended him to me. I had a severe breast deformity and no one had been able to help me. I have to see Dr Khouri is incredible! I feel so grateful to have visited him, I would do it again in a heart beat. I feel comfortable in my skin for the first time ever.
5.0 Rating
May 31st, 2016
Expert doctor
5.0 Rating
May 25th, 2016
Amazing surgeon
I am very impressed with the professionalism and expertise of Dr. Khouri. His procedure has changed my life. I had gone to many doctors to help loosen a scar on my chest, but only Dr. Khouri was able to help me with my scar and augment my breasts with fat. I look great! I no longer carry the scar from my accident.
5.0 Rating
May 13th, 2016
5.0 Rating
May 9th, 2016
No more implants
Dr. Khouri was very understanding and helped me to feel comfortable. I had a lot of pain and discomfort from my implant. His staff was very helpful and made it very easy to book my appointment and surgery date. The only pain that I felt after the surgery was the pain from the liposuctioned areas. My breasts feel great. I may have to go back for a second surgery for more size, but I feel good.
5.0 Rating
April 29th, 2016
No more implants!
Nearby Doctors

Dr. Roger Khouri is similar to the following 3 Doctors near Coconut Grove, FL.