Rate Now
Share Your Experience
Have you seen Dr. Rogsbert Phillips?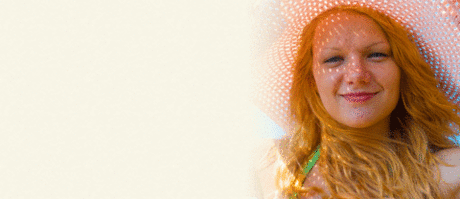 Skin Cancer
Get the facts about skin cancer, including the different types and symptoms.
65 Ratings with 27 Comments
1.0 Rating
September 21st, 2015
Highly experienced, but lacks bedside manner
1.0 Rating
May 17th, 2015
Outstanding Care
2.0 Rating
April 23rd, 2015
5.0 Rating
January 28th, 2015
I have read the 2 previous reviews and I am shocked at their experiences. I have only received top notch treatment for the past 2 years that I have been coming. I have not only been treated by Dr. Phillips but also her wonderful and equally skilled associated Dr. Robertson. Granted, the wait time is long at times depending on the number of breast cancer patients that they see during the clinic, but when they get into the room, it feels like I am the only patient for them to see. Thankfully, my biopsy results were not cancer but Dr. Phillips walked me through the process before I had the biopsy and made me comfortable. I have been in the office several times since and I have no complaints except the wait time. I will be back and I recommend this doctor and Metro Surgical Associates to others who want a caring breast surgeon.
1.0 Rating
January 27th, 2015
Run !!
I WOULD NEVER RETURN THIS OFFICE CLEARLY NEEDS TO BE SHUT DOWN ITS RAN BY FAMILY MEMBERS WHO ARE VERY VERY RUDE TO THERE STAFF NOT TO MENTION THE WAIT TIME IS OFF THE CHARTS AFTER 2 HOURS TO SEE DR P she BROUGHT ME OUT AND CAME OVER TO THE STAFF ABD BEGAN YELLING AT THEM VERY UNPROFESSIONAL THIS IS A NO NO PULL THEM TO THE SIDE IF YOU CANT TREAT YOUR STAFF WITH RESPECT NOR YOUR PATIENTS THE DR AND THE MANAGER NEEDS TO BE FIRED I WISH THE STATE WOULD POP UP AND SEE WHAT A MESS THAT PLACE IS I WILL NOT BE BACK
1.0 Rating
January 23rd, 2015
Ms.
Dr. Phillisp was highly recommended by my doctor. The result was a botched lumpectomy, which I'm still not sure was needed. It was disastrous. I was in a room with about seven other staff members ( none of whom were introduced to me & one tall guy was stiffling a yawn). I was laying on a table with my breast hanging through a hole. The machinery apparently wasn't working correctly and what should have taken a few minutes went on for 30 or more minutes. It was like a scene from a disaster film. I was in agony!!! No one was explaining anything to me., but Dr. Phillips kept saying "You are doing fine". I had been told that I didn't need to have anyone accompany me for the procedure.....BIG MISTAKE! When I left the facility I was in shock. I sat in my car and cried for several minutes before I could leave the parking lot. The bandages were not placed correctly or tightly after the procedure and there was blood everywhere that evening once I returned home. I had to purchase bandages and care for it myself. When I returned for a follow-up, Dr. Phillips had her associate Dr. Robertson to see me. She seemed somewhat alarmed at the condition of my breast and declared that I must have been allergic to the bandages (NOT SO!). It took more than a month for my breast to heal. My experience was profoundly disturbing and I would/could NEVER recommend Dr. Phillips to anybody. Perhaps she was a great doctor in her youth......NOT NOW!
1.0 Rating
November 21st, 2014
I can surmise from comments Dr.Phillips is a very good surgeon, however, the failure to retain competent support staff over the years gives great pause. My personal experience is the Dr.has made the consoling speech so long that direct questions have to be answered after requesting specifics a few times.Diagnostics were never ready or results had to be gathered when you are in with the Dr often resulting in her having to get them herself. Tests were not ordered as discussed in previous appts with her then calling ordering them herself. Surgeons usually schedule appts for days they dont do surgery. The Blood pressure cuff was very worn and not the appropriate size. Just a small sample. Each time I was there with an appt, I waited two hours and longer, after changing physicians I spoke to others who have waited more than 4 hours. Perhaps turning her office over to a competent NP and or Nurse would be helpful.but no matter how skilled Dr. P is, patients should not have to get their own records from other facilities, call several times for test results only to find out the test had not been run. Cancer is life and death issues, not an appendectomy that once removed provides a clean bill of health. Hopefully there will be great improvements will be made
2.3 Rating
May 20th, 2014
2.3 Rating
April 1st, 2014
God knows I hope I never have to go to this doctor or facility again. Compared my visit with this doctor/facility with the doctor/facility at Gwinnett Medical. Different as day is from night. Will not recommend Dr. Phillips. She tried to rush me to make another appointment with her and when I didn't move as quick as she wanted me to, she called me a "Turkey",
1.0 Rating
July 4th, 2013
Worst Attitude Ever
I have never, ever had the misfortune of seeing such a disrespectful "doctor". This one needs a serious attitude adjustment. She spoke down to me as if I was a bad child and I am old enough to be her mother. Whether she has personal problems or mental issues, she needs to leave them outside the door and act like a professional or get out of the business. If you're a masochist, this is the dr for you! Never again.
2.3 Rating
April 3rd, 2013
The doctor may be very good, but the administrative staff, particularly the appointment and billing staff are HORRIBLE!!! Rarely returning phone calls, incorrectly charging for procedures covered by insurance, then failing to follow-up with reimbursements. It takes at least 4 months to get a reimbursement processed. I'm sure Atlanta has other surgeons who are equally skilled.