Rate Now
Share Your Experience
Have you seen Dr. Rohidas Patil?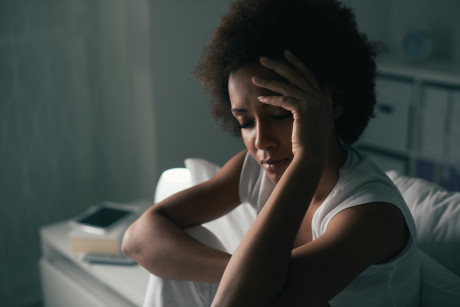 Bipolar Disorder
Get the facts about bipolar disorder, including the different types and symptoms of each.
20 Ratings with 7 Comments
1.0 Rating
June 6th, 2016
1.0 Rating
December 17th, 2015
Scam Artist
A few years ago I needed to be evaluated before a back surgery. Dr. Patil was only one of two psychiatrist listed with my healthcare provider. During my evaluation he learned about some thing that happened during my childhood. He asked me if I would like to continue with some more sessions. He told me that he didn't see patients anymore but he had two ASSISTANTS. That's what HE called them. I took for granted that I was still under his care so I continued with one of his ASSISTANTS. I payed my co-pay every time I went which was maybe 3-4 times. Then I get my first bill from his ASSISTANT (Thomas Stewart). I called to try and straighten things out and they didn't care. They said I owed another $192 on top of my co-pays. I called them scammer for baiting and switching me to someone else who wasn't in my healthcare plan. I told them to take me to court. I would love to explain everything to a judge. I just received a letter from a collection agency so we will see where this goes. These scammer are not getting another dime from me.
1.0 Rating
May 4th, 2015
NEGLIGENTLY prescribes psychotropics for foster children ON REQUEST with NO regard to child's actually medical history. No waiting, will phone in consent request to ESC on notice from caseworker. This child is possibly DYING. Relies on caseworker to inform and they only say what needs to be said to accomplish goal. I am reporting this doctor IMMEDIATELY.
1.0 Rating
March 27th, 2014
Retired educator, Masters in Psychology
Dr. Patil pays little attention to the side effects of the medication that he prescribes. The more the merrier seems to be his stupid philosophy about the meds that he prescribes. I had taken Nardil for 25 years or more for bi-polar depression. At Sullivan Rehab I realized that he began prescribing Seroquel, Respiradil (sp), and Namenda without talking with me. Seroquel caused nightmares, Respiradil blurred my vision and made me horribly thursty. I did not need Namenda. I took only Nardil. It is the only antidepressant drug that ever worked. Patil did not diagnose my disorder. I have been depressed since I was 17 years old. Patil spends about 7 minutes with me each visit. I am not aware of any follow-up.
5.0 Rating
September 9th, 2012
Fantastic doctor
5.0 Rating
September 8th, 2012
1.0 Rating
February 20th, 2012
Stay Away from this Practitioner
Dr. Patil ignored almost everything that I said as soon as it came out of my mouth. He lied to other patients in front of me about medicine being the ONLY way to combat depression.He is very arrogant, has a God complex, and thinks he knows a diagnosis by "looking into your eyes" (HIS words, not mine).
5.0 Rating
August 28th, 2017
5.0 Rating
November 3rd, 2016
2.0 Rating
August 13th, 2016
4.0 Rating
April 14th, 2016