Rate Now
Share Your Experience
Have you seen Dr. Roland Chalifoux Jr?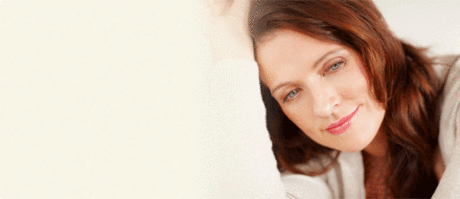 Epilepsy
Get the facts about epilepsy, including the different types, symptoms and causes of the condition.
69 Ratings with 18 Comments
1.0 Rating
July 31st, 2017
No good
I gave seen him numerous of times to only not be answers from him he shouts at staff and patients his treatment consist of needles in your back and stimulators implants which he left the leads in my back very uncaring Dr never wears a mask wash his hands nothing Spent 5 hours to be seen still suffer with chronic pain
5.0 Rating
April 19th, 2017
First time in years that I have not been in pain thank so so so much !!!!!!!!!!!
5.0 Rating
June 28th, 2016
Dr was great he did more for me in two months than my last one in Wash,PA. My only problem was I have Wv medicaid and he wanted me to see a psychiatrist and pt but when I made an appointment for the psychiatrist they called me back and said they wasn't taking anymore medicaid patients. So I just end up quiting PM. And believe me worst mistake ever. Rock on Dr wish I can go back
1.0 Rating
June 24th, 2015
Worse Doctor Ever
This idiot is so arrogant that he doesnt even let his patience decide which way to proceed with their injuries. If you say you don't wanna do something he threatens to throw you out. He got his door kicked in twice within a year, Once for dirty needle use and Another time that has been all hush hush, Avoid him at all cost.
1.0 Rating
December 4th, 2014
DR. FRANKENSTEIN
I put my trust in this quack to help me with the everyday back pain I have to deal with. He has a bloated ego and a narcissistic outlook. His bedside manner is horrible. He had no problem increasing medications when told they weren't helping, he used the same painful procedures over and over when he was told they were not helping and was ignorant in saying that "he shot his wad with me". I in turn decided to quit going to him and detox. I deal with the pain without medications now, use a cane at times and I truly believe HE needs to see a shrink. I have read all these reviews and he IS the bad man that everyone says he is and more! How do you think he got the nickname Dr Frankenstein !?! He left the Ohio Valley with a muck of addicts as I predicted. I'm lucky I seen through his $ GREED $ and broke free. Sooooo happy the hammer came down on him. I hope the next area he tries to rule googles his name. He is a disgrace to the medical profession and a pathetic example of a man. Bye Bye Dr Frankenstein, Karma will take care of you.
1.0 Rating
August 19th, 2014
Helpful but rude and loud
I was a patient of his for a year and a half. Though he did help me, he is a very loud, arrogant and rude person. He talks extremely loud. I could hear him yell at other patients. He was not rude to me until my last few appointments. After those incidences, I never wanted to go back to him. His receptionist would mess up appointments. She tried telling me on three different occasions that I had missed my appointment and that is was earlier that day. I carried my appointment card with me to show her that she was the one in the wrong. I noticed a few that worked for him were annoyed with him. One said she was annoyed with him but it was a job for now.
3.7 Rating
August 4th, 2014
First doc. to accurately diagnose and treat my symptoms. Very helpful and knowledgeable
1.0 Rating
July 25th, 2014
back pain
he is the worst doc i have ever seen.the medical industery has went to heck but i dont need to tell the older people.let me tell u about my time with him it was over 2 years.he was nice at first for about 3 months.i would wait anywhere from 2 to 3 hours mind u iam already in pain only to have him scream at me like a dog.try to talk to him tell me go some where else.he did endless amount of proceders on me i dont recall him putting a mask on maybe twice.he would look at that screen and tell me i was his ginnie pig trying something new.he was extremely unethical he hit my bone once i screemed and jumped he said sit down or no meds not sorry or r u all right just no meds.iam a workmans case didnt have choice he was only one to take it.i sence left cost me about 150 to 200 more a month but i dont have to deal with him.i could tell u storys got 2 years worth his girl friend that worked there no better than him tryed to talk to her she said be a man get over it.i could go on and on.he has no busness touching anyone.he should be in hospital locked up he is NUTS really.the state of west virgina should be liable for letting him work on people.please save a life and TAKE HIS LICENSE FROM HIM.sorry for mis spelled words
1.0 Rating
July 24th, 2014
Dirty Practice
1.0 Rating
July 21st, 2014
This Dr. needs to have his license revoked immediately!
Mr. Chalifoux has a rude bedside manner. He does not take the time to listen to you and he rushes you when trying to describe pain. He actually yelled at me for saying that I was going to get a second opinion on his reference of my having a surgery on my pain nerves. He lost his license in Texas for doing unnecessary surgeries and a man lost his life due to one of these. How is he able to practice anywhere at all?!
5.0 Rating
July 17th, 2014
1.0 Rating
March 5th, 2014
PATIENT
BEWARE of this quack he will hurt you more then you are now
Doctor's Response
Doesn't say much Frank or are you someone else. I did not come to see you, you came to see me. Interventional Pain Medicine takes time, patience, and a 3 legged stool approach. 1 leg is Interventional Pain, 1 is psych and counseling, the other is PT. To find the pain generator, sometimes pain will happen. Most patients feel like they are literally falling apart but its true musculoskeletal deconditioning. Plan your work and work your plan.
SHOW
Nearby Doctors

Dr. Roland Chalifoux Jr is similar to the following 3 Doctors near McMechen, WV.