Rate Now
Share Your Experience
Have you seen Dr. Ron Noy?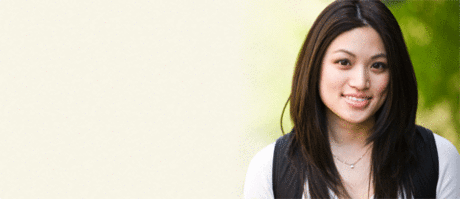 Birth Control
Get the facts about birth control so you can decide which type is right for you.
Quality Rating
Highly Satisfied
65 Ratings with 37 Comments
5.0 Rating
March 7th, 2016
5.0 Rating
January 6th, 2016
Thank You Dr. Noy!
Dr. Noy is very professional and friendly, and you can tell that he wants the best recovery possible for his patients. His staff are accommodating and helpful with any questions or concerns you may have. I had a labral tear repair on my shoulder, and from the consultation to the post-op follow up, I was highly satisfied with my experience. Most importantly, my recovery was virtually PAIN-FREE with no complications. Bottom line: if you have any shoulder- or knee-related injuries, this is the doctor to see. Rest assured that you will be in good hands.
5.0 Rating
November 12th, 2015
Best orthopedic doctor
5.0 Rating
May 22nd, 2015
Thank you Dr. Noy
Dr. Noy is a wonderful doctor and surgeon. He takes the time to explain the issues and offered me the information to make my own decision, without pressuring me into surgery - indeed, Dr. Noy counseled me to first try two months of physical therapy before scheduling surgery. Excellent results from surgery too.
5.0 Rating
May 8th, 2015
Excellent Dr./Surgeon
I was extremely pleased with Dr. Noy and his professional manner, the time he spent with me explaining my conditional and his thorough diagnosis. His staff was also excellent! Dr Noy performed surgery on my shoulder. Everything went smoothly and I could not be more satisfied with the outcome thus far.
2.0 Rating
March 24th, 2015
Dr Noy and Pysical Therapy CoreFocus
Dr Noy is a wonderful doctor , the staff is amazing , they are very helpful and if you need physical therapy, they also have a team there called CoreFocus , they are amazing therapist .
5.0 Rating
January 28th, 2015
Torn ACL and Meniscus
My experience from start to finish with Dr. Ron Noy has been excellent. The staff was extremely helpful with absolutely everything. My initial appointment was scheduled soon after I called the office. Dr. Noy was extremely thorough with his examination of my fully torn ACL and partially torn meniscus. He looked over my MRI and explained to me exactly what had happened with the ligaments in my knee. He answered all the questions that I had concerning my injury and the surgery that was necessary to fix my injury. He explained to me how the surgery would be performed, the exact medications that I would need, the exact dosages and times in which I should take the medicines, and the machines necessary for a quick and proper recovery. A motion machine was dropped off to my home 2 days before the surgery along with a cold therapy unit which helps ice the knee and reduce swelling much better than an ice pack or a bag of peas could. I must add that I saw two other orthopedic surgeons for opinions and a diagnosis before I visited Dr. Noy's office. I should have saved myself the time and went to him first. One of the previous surgeons that I had visited for an opinion was not able to detect that I had damage to my patellar tendon and that using a section of that ligament to reconstruct my ACL would be damaging to my patellar tendon (basically fix one thing and have an issue with another). Dr. Noy on the other hand, was able to notice that from the MRI and used a cadaver tendon to construct the ACL. The cadaver tendon he used is one of the strongest tendons in the body compared to a hamstring tendon or patellar tendon. I only have 4 tiny incisions on my knee rather than a huge scar that is six inches down my knee. I DID NOT take any narcotics during my entire recovery, just Tylenol and Aleve. His technique allows for minimal pain and quicker recovery. I was up and walking within a week and able to flex my leg 125 degrees within 2.5 weeks. I recommend Dr. Noy to everyone. You can tell that he enjoys what he does and has a passion for his work. I have never come across a more hands on doctor.
5.0 Rating
December 22nd, 2014
One of a kind
Comparing Dr. Noy to the 3 other Orthopedic Surgeons I've seen, I can honestly say that there is no comparison. He was by far the most thorough, the most patient and the easiest to talk to. He was also the most skilled at reading diagnostic films. In the course of arthroscopic surgery on my knee, he was able to correct a number of issues that had gone untreated by a previous doctor. After nearly a year of trying to get back on my feet I feel like I'm finally on my way. I can't recommend Dr. Noy highly enough.
5.0 Rating
October 14th, 2014
Excellent Ortho/Sports Med. Surgeon
Definitely would use again and recommend Dr.Noy to anyone contemplating having Ortho or Sports related surgery. His results are outstanding and his level of Professionalism is beyond compare.I had a severely damaged shoulder condition, which Dr. Noy painstakingly corrected.He did this by going the extra mile and spending the time needed to give me my quality of life back.He along with his entire office staff are great and they will work with you 100% in working through scheduling, insurance issues, etc. I recommend Prestige Orthopaedics &Sports Medicine Wholeheartedly!
5.0 Rating
February 25th, 2014
I visited two doctors at HSS over a period of 12 months before seeing Dr. Noy. Both are nationally-recognized names. Neither would spend much time with me and told me to "get used" to my shoulder pain. Dr. Noy diagnosed me during the second visit, suggested an arthroscopic surgery and operated within one month. I am on the way to recovery now. His office and staff are great, he quickly responds to e-mails and even answers his cell phone. I cannot think of better quality service.
5.0 Rating
February 3rd, 2014
Dr. Noy was excellent
I was recommended to Dr. Noy by my primary care physician. Unlike my physician, Dr. Noy never allows a long wait at his office and takes his time with his patients. I had labrum surgery on my shoulder -- Dr. Noy took the time to answer all of my questions and to provide options when it came to my shoulder problems. Everything about the surgery, rehabilitation, and subsequent recovery went very smoothly. I would highly recommend Dr. Noy to anyone looking for a professional and skilled Orthopedic surgeon.
Nearby Doctors

Dr. Ron Noy is similar to the following 3 Doctors near New York, NY.